November First Thursdays to feature Day of the Dead activities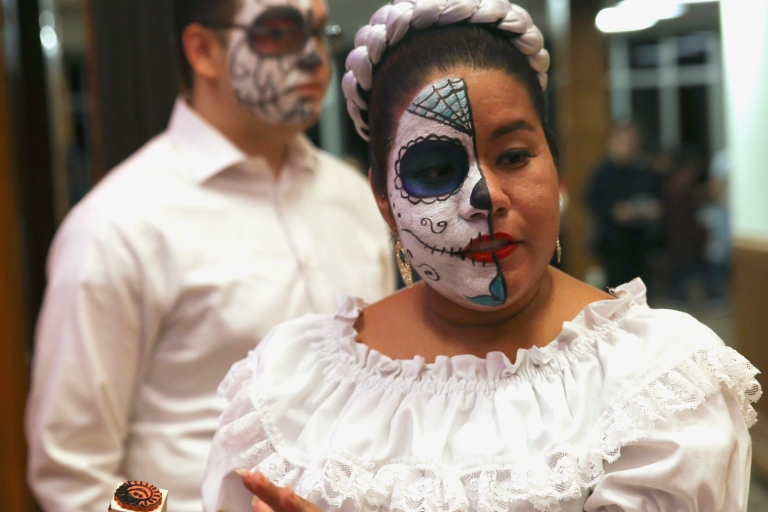 This week's First Thursdays Festival will feature performances and activities celebrating Day of the Dead, a Mexican holiday of remembrance for friends and family members who have died.
The main stage will feature performances from groups like Mariachi Perla del Medio Oeste, an ensemble supported by the Jacobs School of Music's Latin American Music Center, and Ritmos Latinos Indiana. Festival attendees can also visit a Day of the Dead altar constructed by La Casa Latino Culture Center and Mathers Museum of World Cultures and try their hand at creating their own Day of the Dead altar.
The celebration will kick off Mexico Remixed, IU's third annual Global Arts and Humanities Festival. See a full schedule of events on the Arts and Humanities Council website.
Bloomington Professional Council Fall Forum to focus on support for LGBTQ+ faculty and staff
Show your support for LGBTQ+ faculty and staff at IU with the IU Bloomington Professional Council Fall Forum from noon to 1 p.m. Nov. 8 in the IMU Frangipani Room.
The forum, "LGBTQ Policies and Awareness at IU, Past, Present and Future," will discuss the surprising LGBTQ+ history at IU and highlight policies that still need to change to advance LGBTQ+ equality at IU. National human rights advocate and IU professor of law Steve Sanders will present, and a Q&A panel forum will follow.
Light refreshments will be served. Parking is available in the paid lots at the IMU.
Students, staff, faculty and community members are welcome to attend. A limited number of questions will be accepted before the event; submit them to iubpc@indiana.edu before Nov. 1.
IU alumnus to perform in 'Spamalot' at IU Auditorium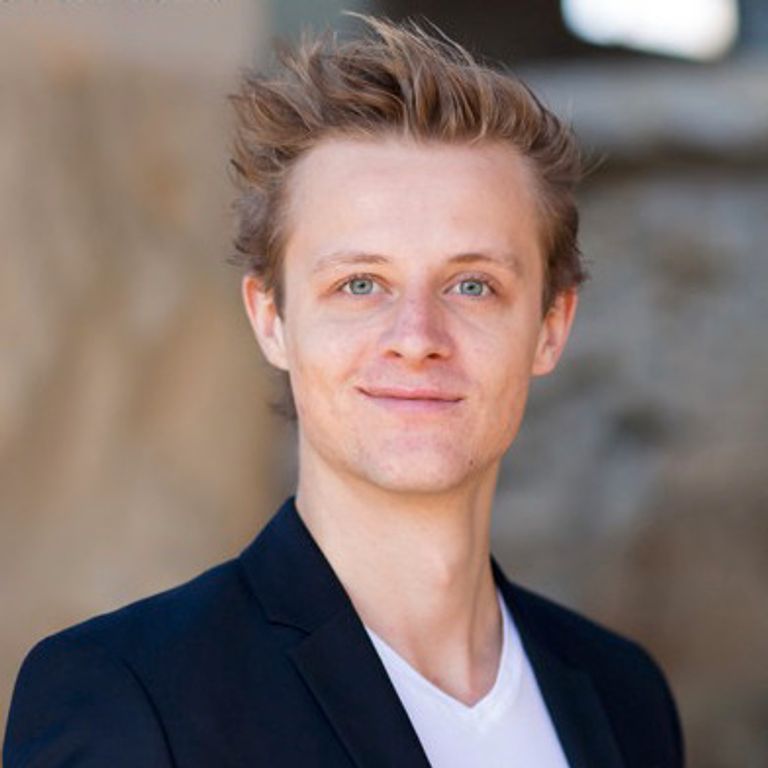 The national tour of "Spamalot" gallops onto the IU Auditorium stage tonight, bringing with it hilarious antics, medieval magic and a familiar face: IU alumnus Robert Toms, who graduated in 2017 with a Bachelor of Fine Arts degree in musical theater. Tomas has now embarked on his first national tour as an ensemble member and understudy for the role of Sir Bedevere.
"Coming back to IU is surreal," Toms said. "Bringing one of my favorite shows back to one of my favorite places seems like a sort of poetic reassurance that where I'm going will be as fruitful as where I've been. "I consider myself supremely lucky for all the opportunities I've had so far, and it makes me want to work even harder to honor those who've invested their time, effort and trust in my education and training."
Witness Toms and the rest of the cast when "Spamalot" comes to IU Auditorium, at 8 p.m. tonight and Wednesday. Tickets start at $17 for students and $29 for the general public. For more information about "Spamalot" and the rest of the 2018-19 season, visit IUauditorium.com.
Donation from Jefferson and Mary Shreve to fund scholarships
The Hamilton Lugar School of Global and International Studies at Indiana University has received a generous gift from IU alumni Jefferson and Mary Shreve that establishes a scholarship program and names the school's state-of-the-art auditorium in the Shreve family name.
The Shreve Scholars Program will provide undergraduate scholarships for direct-admit students from Indiana. It will also support graduate scholarships for in-state Wells Scholars who pursue their fifth year in the Hamilton Lugar School's combined B.A./M.A. program in international studies. Twenty-five percent of Wells Scholars in IU's class of 2022 are Hamilton Lugar students.
Attend Bloomington Faculty Council town hall meetings on constitution amendments
The Bloomington Faculty Council will host three town hall meetings to discuss the proposed amendments to the Constitution of the Bloomington Faculty. The council approved a number of amendments in the spring and early fall, and the Bloomington faculty will be asked to ratify the amendments in an electronic vote to begin in mid-November.
The town halls will be an opportunity to learn more about the proposals and ask questions. They will be held from 3 to 4 p.m. Nov. 7 in the Georgian Room at the IMU and from 3 to 4 p.m. and 5 to 6:30 p.m. Nov. 8 in the Dogwood Room at the IMU.
IU Bloomington to celebrate Native American Heritage Month with speakers, films and more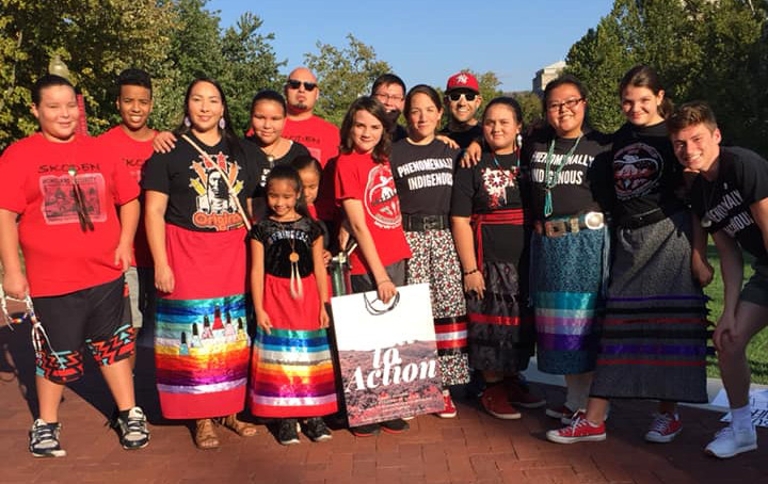 Throughout November, IU Bloomington will highlight the contemporary narratives of Native American communities and the cultural traditions that ground them as the campus celebrates Native American Heritage Month.
First established in 1990, Native American Heritage Month designates November as a nationwide celebration of Native American communities throughout the United States, as well as a time to highlight the issues still affecting indigenous peoples. Through a series of speakers, film screenings and other events, IU will contribute to this recognition by drawing attention to the ongoing stories of native communities.
Donyel Byrd named 2018 Social Worker of the Year
School of Social Work adjunct professor Donyel Byrd was named the 2018 Social Worker of the Year by the National Association of Social Workers Indiana Chapter.
Byrd got her bachelor's degree in social work from Indiana University Bloomington and her Master of Social Work from IUPUI. She started working at IU in 2010.