BLOOMINGTON, Ind. – Traditional Arts Indiana, a program of Indiana University's Mathers Museum of World Cultures, is accepting nominations from Indiana residents for a new award celebrating the state's master folk and traditional artists.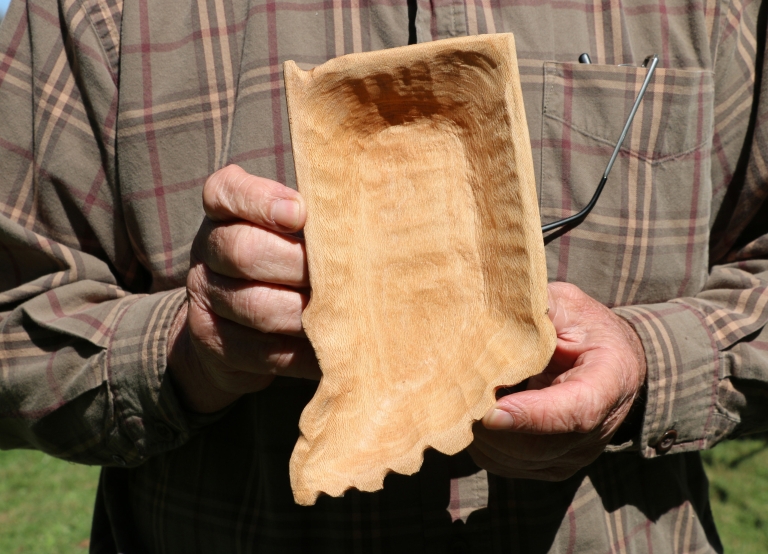 The Indiana Heritage Fellowship Award will recognize a traditional or folk artist who has made outstanding contributions to their artistic tradition and to their community, and honors an individual's long-term achievement within an art form that is rooted in community life in Indiana. This program is modeled after the National Endowment for the Arts Heritage Fellowships, which identifies traditional arts as "crafts, dance, music, oral traditions, visual arts and others that are learned as part of the cultural life of a community whose members share a common ethnic heritage, cultural mores, language, religion, occupation or geographic region."
"Since 1998, Traditional Arts Indiana has documented and presented the folk and traditional arts of our state," said Jon Kay, director of Traditional Arts Indiana. "From limestone carving and rag rug weaving to old-time fiddling and ballet folklórico, we have worked to support the vital traditional arts in Indiana communities."
Kay said that continuing these important community-based traditions often depends on the mastery, mentorship and advocacy of key artists.
"This is why Traditional Arts Indiana is initiating the Indiana Heritage Fellowship Award," he said. "It's a way to recognize the artistic excellence and the work that these master folk artists do in their communities."
Nominations for the award will close Nov. 2. Visit the Traditional Arts Indiana website or email mathers@indiana.edu to learn more about the project and/or nominate an artist.