Curriculum Enhancement Grant
The 2018 Curriculum Enhancement Grant Symposium will take place Oct. 11 to honor and celebrate the successes of the 2017 awardees. This event will feature a keynote address by Nancy Chick, director of the Endeavor Foundation Center for Faculty Development and co-editor of Teaching & Learning Inquiry, the journal of the International Society for the Scholarship of Teaching and Learning.
The Curriculum Enhancement Grant initiative provides faculty with support, time and resources to implement projects that improve student learning and success as well as enhance the conversation about scholarly teaching on campus and increase the practice of the scholarship of teaching and learning. The 2019 request for proposals will be available at the symposium.
IUPUI Health and Benefits Fair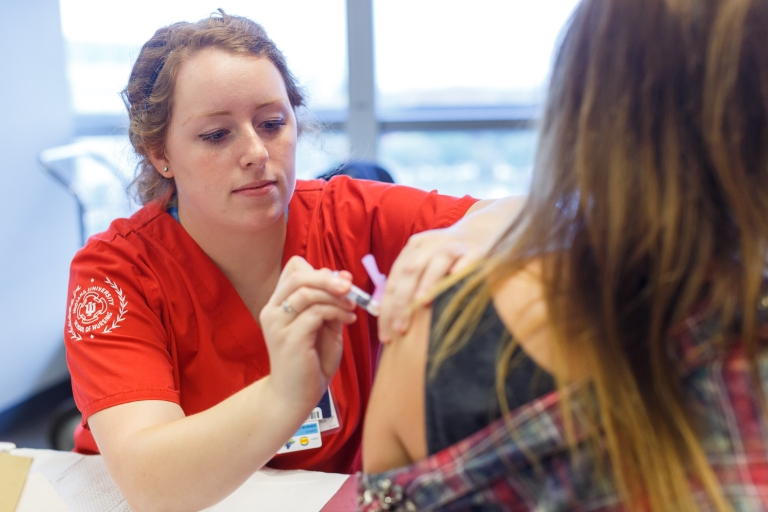 IUPUI and IU Human Resources are hosting the Health and Benefits Fair to help IU employees learn more about their benefits directly from representatives supplying the benefits. The event will take place from 10 a.m. to 3 p.m. on Thursday, Nov. 1, in the Campus Center's fourth-floor Multipurpose Room. Representatives from Anthem, IU Health Plans, Cigna, CVS Caremark and more will give information about what is offered in their plans, and IU Human Resources will be there to discuss your plan specifically.
Information sessions will take place throughout the morning in Campus Center Room 305. The IU Retiree Status and Benefits session will be at 9 a.m., the Retirement Plan Improvements session will be at noon, and the Open Enrollment talk will take place from 10 a.m. to 1 p.m.
Diversity Speaker Series
Don't miss Maria Teresa Kumar, founding president and CEO of Voto Latino, a leading national civic engagement organization targeting acculturated American Latino youth, speaking as part of the IUPUI Diversity Speaker Series on Tuesday, Oct. 23. Kumar is considered one of the top Latinas in government and politics and is an Emmy-nominated contributor for MSNBC. She is also the host of MSNBC.com's new show "Changing America." The first lecture is for students only and begins at 3:30 p.m. in Room 104 in the Multicultural Center. Kumar's second lecture is open to everyone and starts at 6 p.m. in the Hine Hall Auditorium.
Joining her for a Q&A session in the evening lecture will be Emmy Award-winning reporter Rafael Sanchez. The talks are free, but seating is limited, so RSVP online to secure your seat.