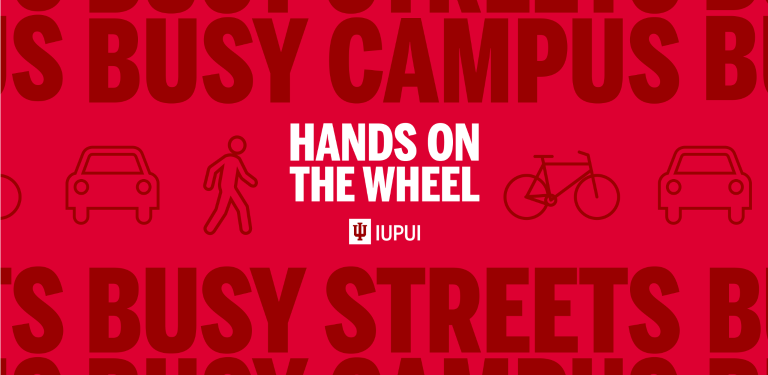 Busy Campus, Busy Streets
Whether you're driving, walking, biking or scootering through campus or the city, IUPUI encourages staff, faculty and students to be aware of the university's pedestrian/cyclist safety and driver education campaign. Learn more about the Busy Campus, Busy Streets campaign online, and be sure to keep an eye out across campus for reminders via the likes of buttons, stickers, social media, digital signage and garage gate decals.
Call 317-274-7911 to report traffic accidents that happen on campus.
In addition, take the pledge to keep yourself and others safe.
Give blood today
The IUPUI Staff Council Blood Drive continues from 10 a.m. to 3 p.m. today at the Medical Science Building Atrium. Be sure to reserve your time slot now.
Alumna takes home Teacher of the Year award
The Indiana Department of Education awarded Lawrence Township teacher Tamara Markey its 2018 Teacher of the Year. Markey received her master's degree from the Purdue School of Engineering and Technology at IUPUI through a Woodrow Wilson Indiana Teaching Fellowship and now teaches pre-engineering and Project Lead the Way at the Mackenzie Center for Innovation and Technology. Former recipients of this award, experienced educational professionals, and business and community leaders choose the winner of this award to recognize outstanding teachers from across the state. The award was given to Markey for her ability to bring real-world engineering experiences into the classroom to prepare her students for the future.