Be one of the first to celebrate with IUPUI at its very first First-Generation Day celebration on Nov. 8.
First-Generation Day is dedicated to celebrating all faculty, staff and students who are the first to enroll and complete college in their families. Through this event, IUPUI wants to recognize that, although it's not easy, everyone belongs and can succeed in college, even if you're the first.
Studies show that only 38 percent of first-generation high school students enroll in college, and a survey sent out across our campus found that nearly 30 percent of IUPUI students are first-generation themselves.
On the day of the celebration, the main event will be from 11 a.m. to 2 p.m. in the Campus Center's TV Lounge. Therapy dogs, free food, arts and crafts, and even giveaways will be available to everyone in honor of celebrating first-generation folks. In addition, many campus departments will host their own events and giveaways, with features such as informative presentations, prize giveaways, photo booths, swag handouts and free food. Social media is celebrating these trailblazers too, using the hashtags #FirstGenIUPUI and #CelebrateFirstGen and posting inspirational quotes by staff and faculty who lived the first-generation experience.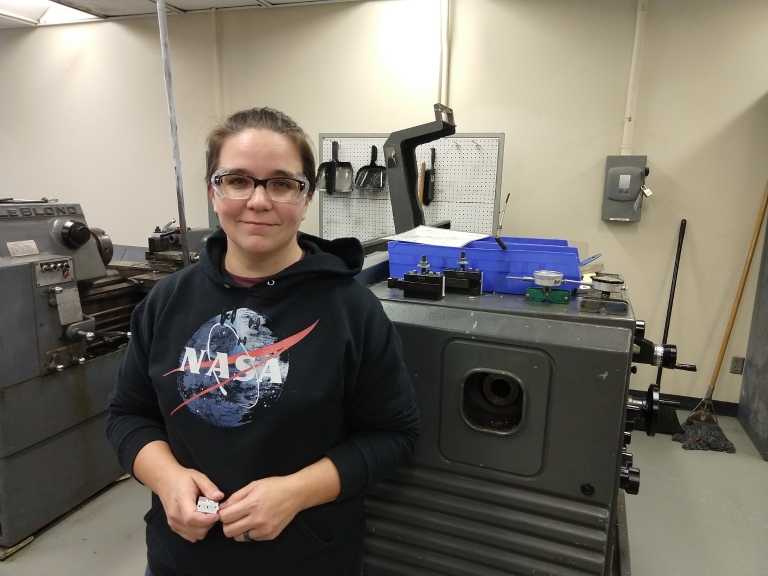 First-generation student and mechanical engineering technology senior Jesi DiGiacomo explained that she wanted to go to school to learn something new and get a better career.
"One thing that's hard about being a first-generation student is not having your parents' experience of school to ask about or fall back on," DiGiacomo said. "I'm also a mom and wife, and I started out school working a full-time job. It's even more important for me as a first-generation student because I have kids at home to set an example for, and I want to teach them to finish what they started."
Roxanne Gregg is the director of Trio Upward Bound, a pre-college program focused on getting first-generation high school students to – and through – college; she is also chair of the planning committee for IUPUI's first First-Generation Day. She shared the importance of this event.
"It can be tough navigating college when you're the first in your family – it's even tough when you're not the first," Gregg said. "Hopefully, First-Generation Day will let students know that this campus cares and is here to support them through their college journey."