INDIANAPOLIS – An educational art exhibit about menopausal hot flashes created by a researcher-entrepreneur at the Indiana University School of Nursing will travel to the West Coast, Canada and around the Midwest in late 2018 and early 2019.
Janet S. Carpenter, associate dean for research, created "Hot Flashes? Cool!" to refute myths, provide accurate and culturally appropriate information, prevent use of unproven treatments, and spur dialogue about menopausal hot flashes. The exhibit comprises multiple pieces of two- and three-dimensional art, music and film.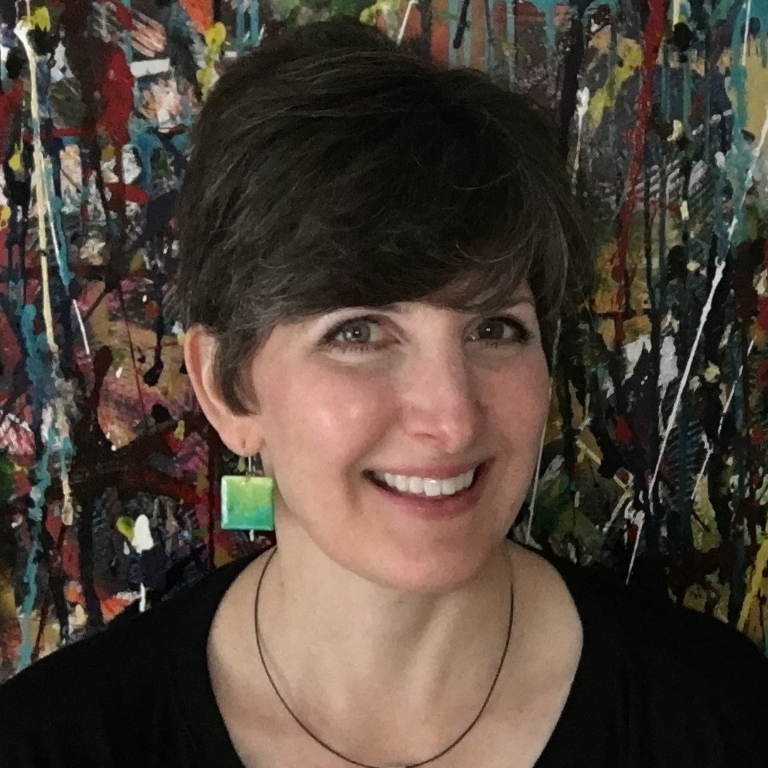 "Our goal is a more informed public to help women and their providers make better choices about menopausal health care," Carpenter said. "Nearly three-fourths of women say they seek help from a health care provider for menopause, but most providers do not feel comfortable managing menopausal symptoms. Most women report being confused about treatment options."
The exhibit's concept graphics will travel to several locations through 2018 and early 2019:
2018 annual meeting of The North American Menopause Society: Oct. 3-6, San Diego.
A private viewing for employee education at a corporate office: Oct. 12-31, Northbrook, Illinois.
MOKITA: Empowered for Midlife: Oct. 13, Vancouver, British Columbia. There will be simultaneous live events in London, Seattle and Toronto.
Indiana Conference for Women: Nov. 8, Indianapolis.
The Art Gallery at IU Northwest: Feb. 11-March 8, 2019, Gary. The final day of the exhibit is International Women's Day.
Carpenter has achieved several milestones since she took part of the exhibit to a women's health luncheon in Boston on May 11.
"We collected data for our Pfizer-funded project and completed revisions of the exhibit based on public feedback. We created hot flash music using physiological data, and two short films are in production and will be available soon," Carpenter said.
Carpenter has worked with the IU Innovation and Commercialization Office to copyright descriptions of exhibit pieces and to trademark the exhibit's logo.
About Indiana University Innovation and Commercialization Office
Indiana University ICO is tasked with the protection and commercialization of technology emanating from innovations by IU researchers. Since 1997, IU research has generated almost 3,200 inventions resulting in more than 4,800 global patent applications. These discoveries have generated more than $145 million in licensing and royalty income, including more than $115 million in funding for IU departments, labs and inventors.