INDIANAPOLIS – What happens when immigration and health policy collide, historically and in the current administration?
The annual Indiana Health Law Review Symposium, "The Intersection of Immigration and Health Policy," will feature nationally renowned experts on the issues surrounding this national debate from 8:45 a.m. to 4 p.m. Friday, Oct. 26, at the Indiana University Robert H. McKinney School of Law at IUPUI.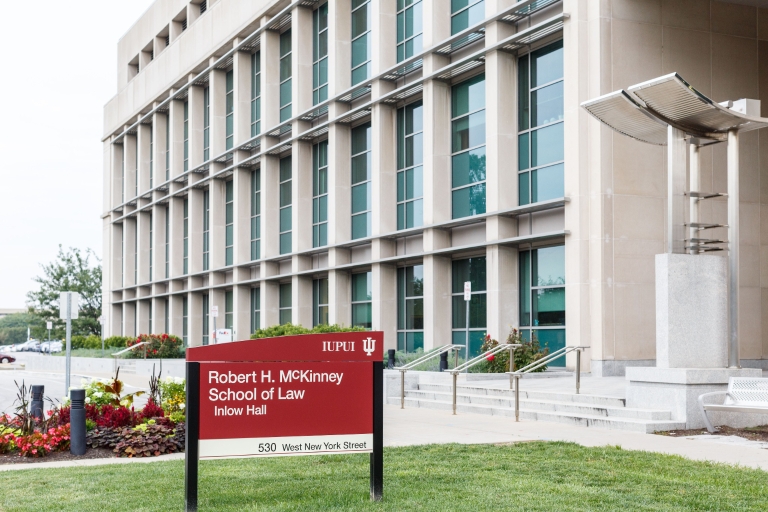 The symposium, sponsored by the law school's Hall Center for Law and Health, will take place in the Wynne Courtroom and atrium in Inlow Hall, 530 W. New York St.
Beginning at 8:45 a.m., keynote speaker Wendy E. Parmet will address what happens when immigration policy and health law meet, addressing both historical concerns and a recent regulatory change proposed by the Trump administration to the so-called "public charge" rule. The proposal would penalize immigrants seeking legal status who have used public services like food stamps or Medicaid.
"When immigration policy meets health law, health policy and public health suffer. The health care system covers fewer people while becoming costlier and less efficient," Parmet said. "Public health is also jeopardized as punitive and futile efforts to keep diseases out by excluding or punishing newcomers replaces evidence-based public health solutions. More subtly, when immigration and health policy meet, we lose sight of why we have health policy in the first place."
Parmet is the Matthews Distinguished University Professor of Law and director of the Center for Health Policy and Law in the Northeastern University School of Law and also a professor of public policy and urban affairs in the Northeastern University School of Public Policy and Urban Affairs.
Sister Tracey Horan, of the Sisters of Providence of Saint Mary-of-the-Woods, will speak at noon. She is a bilingual community organizer with the Archdiocese of Indianapolis Justice for Immigrants Campaign. Other panels and speakers will address health care rights, health care systems, human rights and public health.
You can find more information about the symposium online.