Indiana University campuses statewide to host Veterans Day ceremonies, events
During the week of Nov. 5 to 12, Indiana University campuses across the state will host a variety of events in honor of Veterans Day.
See what your campus is doing to celebrate and salute those who have served: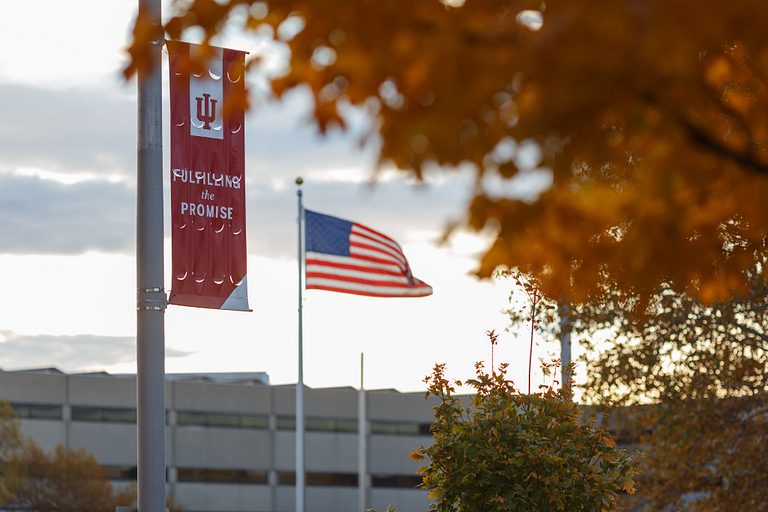 IU Bookstores to host Faculty/Staff Appreciation Day
The IU Bookstores will host a Faculty/Staff Appreciation Day on Wednesday, Nov. 28, for IU faculty and staff on all campuses.
As part of the event, faculty and staff will receive an 8 percent discount on all Apple iPad Pros, MacBooks and iMacs. This discount will be applied to the Apple educational discount. In addition, customers now have the ability to trade in old devices as part of the purchase of newer technology. The trade-in option is an in-store option on the Bloomington campus only.
Faculty and staff will also receive an additional 10 percent off. The normal faculty/staff discount is 10 percent but will increase to 20 percent for the special day. It can be used on anything featuring IU logoed merchandise as well as general reading books.
Those interested in ordering a new iPad Pro, MacBook or iMac can make a reservation online or contact the IU Bookstore to place an order: 812-855-2995 or iubktech@indiana.edu.
NCAA and Department of Defense expand concussion study with $22.5 million in new funding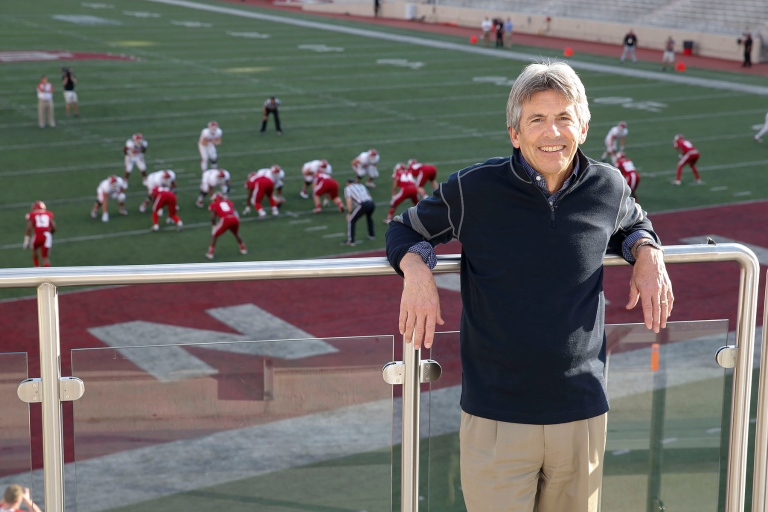 The world's most comprehensive concussion study is being dramatically expanded with an infusion of nearly $22.5 million in new funding from the U.S. Department of Defense and the NCAA to examine the impacts of head injuries over several years.
The NCAA-DOD Concussion Assessment, Research and Education Consortium, known as the CARE Consortium, was established as part of the broader NCAA-DOD Grand Alliance in 2014, with the goals of understanding how concussions affect the brain and identifying ways to improve diagnosis, treatment and prevention.
Led by IU School of Medicine, the University of Michigan and the Medical College of Wisconsin, in collaboration with the Uniformed Services University, the study has collected data on more than 39,000 student-athletes and cadets at 30 colleges and military service academies – including more than 3,300 who have experienced concussions. This represents the largest sample of concussions ever researched in a single study.
IU Philanthropic Venture Fund commits $500,000 to drug development company
The IU Philanthropic Venture Fund, which provides capital to faculty, students, alumni and staff at all IU campuses to help them develop their research and innovations into startup companies, has committed to invest $500,000 in Indianapolis-based NERx Biosciences Inc. as part of $2.2 million bridge round.
The company discovers and develops targeted therapeutics for cancer treatment. John J. Turchi founded the company and serves as president and chief scientific officer. He is also the Tom and Julie Wood Family Foundation Professor of Lung Cancer Research and a professor of medicine at IU School of Medicine and the IU Simon Cancer Center.
Katherine Pawelczak, the company's vice president for research, is optimistic about NERx's first-in-class targeted agent.
School of Science announces $1M gift from Bart Ng, emeritus dean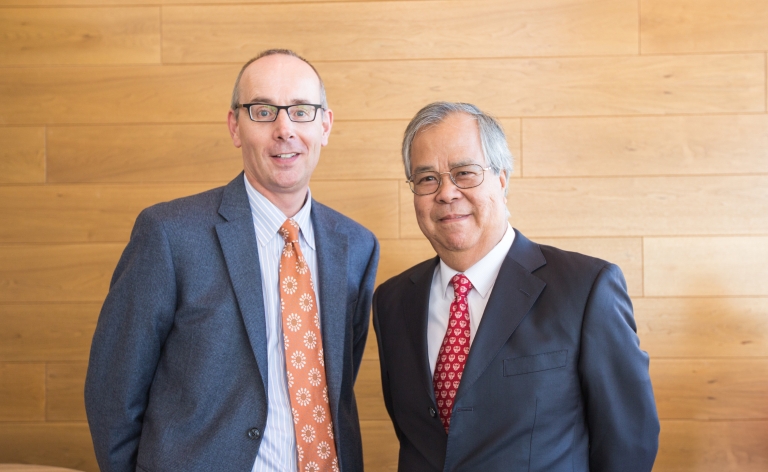 The School of Science at IUPUI has received a $1 million planned gift from retired dean Bart Ng. The gift will endow a professorship within the Department of Mathematical Sciences in honor of Ng's late brother, Joseph S. Ng.
The planned gift will support a professorship in the Department of Mathematical Sciences for the purpose of recruiting, retaining or honoring a faculty member with significant scholarly accomplishments. The professorship is open to faculty from all areas of mathematical sciences who value interdisciplinary collaboration, especially those whose work demonstrates the impact that mathematics has on other disciplines.
This gift counts toward the $3 billion For All: The Indiana University Bicentennial Campaign. The campaign is taking place on all IU-administered campuses including IU Bloomington, IUPUI, IU East, IU Kokomo, IU Northwest, IU South Bend and IU Southeast. It will conclude in June 2020 to coincide with IU's bicentennial year celebration.
Submit a Pride of Indiana thank-you message
Pride of Indiana is a regular feature in Inside IU that allows IU faculty and staff to recognize their colleagues for IU-related work they've done that goes above and beyond their job duties or responsibilities.
Submit a Pride of Indiana shoutout for a colleague who makes a difference in your department.
IU faculty, staff, leaders receive grants, awards
Read about recent honors for IU faculty, alumni and leaders, including:
IU President Michael A. McRobbie, who has been elected by the Association of American Universities as vice chair of the organization's board of directors.
Ming Gao, assistant professor of biology at IU Northwest, who received a $464,973 grant from the National Institutes of Health for his research on human reproductive disorders.
Roger Pecina, an alumnus of the IU School of Dentistry, who was awarded the IU South Bend Chancellor's Medal.