BLOOMINGTON, Ind. – Indiana University has again demonstrated its commitment to providing students a global education, with record-breaking student participation in study abroad programs in the 2016-17 academic year.
Those efforts resulted in IU Bloomington ranking sixth among U.S. institutions for number of students studying abroad and 19th in the number of international students, according to the 2018 Open Doors Report on International Educational Exchange, released by the Institute of International Education.
In 2016-17, the latest school year for which data is available, 2,839 IU Bloomington students studied abroad. Of those, 1,111 students spent a semester abroad, ranking the campus third in the nation for mid-length study-abroad programs.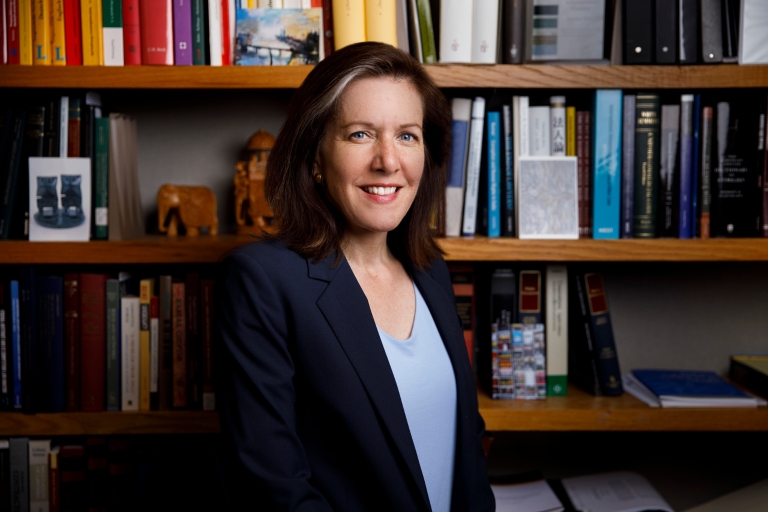 At IUPUI, ranked among the top 150 campuses nationwide, 591 students traveled outside the U.S. as part of their academic programs, an 11 percent increase from the previous year. IU South Bend increased study abroad participation by 20 percent, and IU Northwest more than doubled the number of its students studying abroad.
Overall, 3,665 IU students studied outside the U.S. in 2016-17. In addition to the number reflected in the Open Doors Report, which counts only study abroad by U.S. students, 300 of IU's international students also studied abroad – and 745 additional students engaged in overseas service opportunities, internships and other non-credit-bearing experiences.
"International and intercultural experience is an important part of an IU education," said Hannah Buxbaum, IU vice president for international affairs. "We've worked hard to increase the opportunities available to IU students to study abroad and to integrate cross-cultural experience as part of our overall curriculum. We're happy to see those efforts reflected in the recent rankings."
According to university data, students who study abroad are more likely to graduate on time and see higher cumulative GPA and faculty engagement. Furthermore, study abroad alumni are more likely to have a job within a year of graduating, with starting salaries that are higher than the average college graduate.
"Students at IU, no matter their major, can choose from a wide array of program models in locations all over the world and have their courses count as an integral part of their degree requirements," said Kathleen Sideli, associate vice president for overseas study. "And they are fortunate to have access to an increasing number of scholarships due to generous donor support. Indiana University believes that an international education experience enhances a college degree while providing an impactful life experience."
The Open Doors Report also reported 7,343 international students at IU Bloomington in 2017-18, ranking the campus 19th nationally. IU Bloomington has been among the top 20 institutions receiving international students for 20 of the past 21 years. While China has been the leading country of origin for several years, IU Bloomington has recently seen a 35 percent increase in student applications from India.
Study abroad is a priority of For All: The Indiana University Bicentennial Campaign, with matching funds set aside by President Michael A. McRobbie for endowed funds for study abroad.