The Sidney and Lois Eskenazi Museum of Art at Indiana University has hired Lauren King to lead its new art therapy initiative.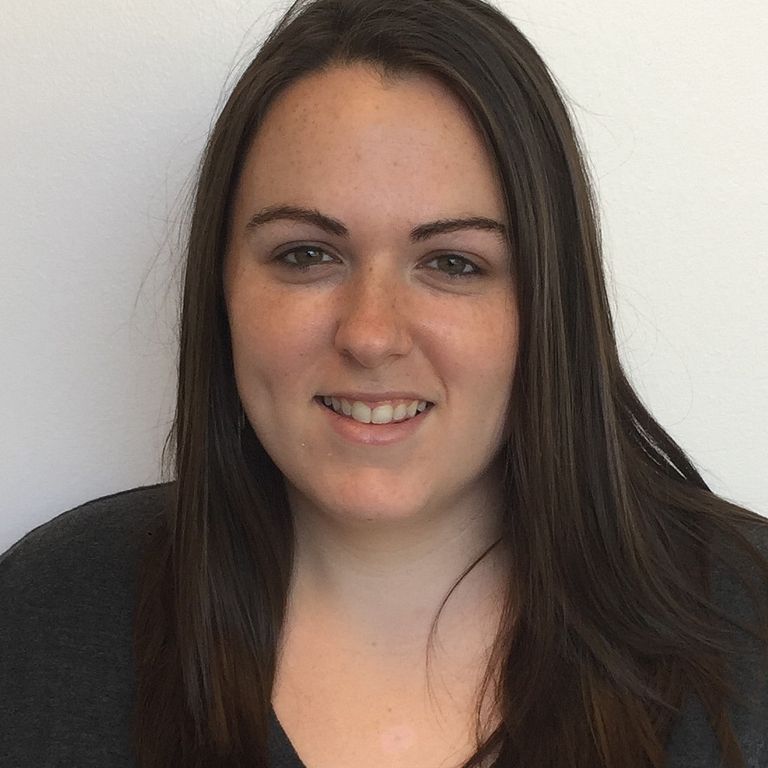 The Sara and Bob LeBien Arts-Based Wellness Pilot Program will connect children who have suffered from neglect and abuse with the healing and educational power of art. Through an immersive creative process, children in the program will engage in self-expression, stress reduction, healing and learning.
The arts-based wellness pilot program will use new facilities in the museum's renovated I.M. Pei-designed building, which is expected to reopen in fall 2019. By pairing the practices of art therapy with renovated galleries and a new education center, the Eskenazi Museum will study the impact of a museum-based art therapy program and its potential to change children's lives, both directly through the program and by providing a model for similar programs at other art museums.
King relocated from Indianapolis, where she most recently served as a clinician at Eskenazi Health Midtown Community Mental Health, working with elementary schoolchildren and their families. King received her master's degree in art therapy from the Herron School of Art and Design at IUPUI and her bachelor's degree in integrated studies, focusing on painting and psychology, from Ball State University. In addition to being an artist, her prior experience in the arts includes serving as the art gallery coordinator for IU Health Methodist Hospital in Indianapolis, as well as several projects at the David Owsley Museum of Art at Ball State.
"I am beyond grateful to have been given the opportunity to become the arts-based wellness experiences manager at the Eskenazi Museum of Art," King said. "The intersection of art therapy and art museums is something that fueled my graduate thesis research and has been an interest of mine for quite some time. I feel the opportunities for art therapy practices at the Eskenazi Museum of Art are endless, and I am excited to be a part of exploring ways the museum's collection can foster wellness in the community."
Heidi Davis-Soylu, the Eskenazi Museum's Lucienne M. Glaubinger Director of Education, said King is a great fit for the new branch of the museum's education department.
"Her background, which is anchored by an interest in art therapy paired with art museums, is terrifically aligned with our vision for the program," Davis-Soylu said. "Lauren's experience spans multiple populations and needs, including working with children who have experienced trauma.
"The title of her master's thesis, 'Art Therapy and Art Museums,' illustrates why we are so excited to have found Lauren. We look forward to building the program over the next few months so that Lauren can begin working with participants when we reopen the museum."
David A. Brenneman, the Wilma E. Kelley Director of the IU Eskenazi Museum of Art, said the museum is fortunate to have the opportunity to create the new program and to welcome King into her new role.
"We are grateful to Bob LeBien for his wonderful gift, which makes the pilot program possible," Brenneman said. "Through this program, we will help members of our community who need it most.
"We also hope to build a model and set an example for other art museums to follow. This program is a great step forward in advancing our mission of being one of the leading teaching museums in the country, and it is just the beginning."
King began her work at the Eskenazi Museum of Art in October, with the program expecting its first students shortly after the museum reopens in fall 2019.
The Sara and Bob LeBien Arts-Based Wellness Pilot Program is made possible through a generous gift from Bloomington philanthropist Bob LeBien and his late wife, Sara, both of whom previously served as members of the art museum's National Advisory Board.
Mariah Keller is editor and team lead for creative services at the Eskenazi Museum of Art at Indiana University.