I rarely walk our beloved campus without thinking of those who have come before us. And as any of my colleagues, friends or students know, I share those thoughts freely. This week, I especially can't help but reflect on what some of those institutional ancestors might think.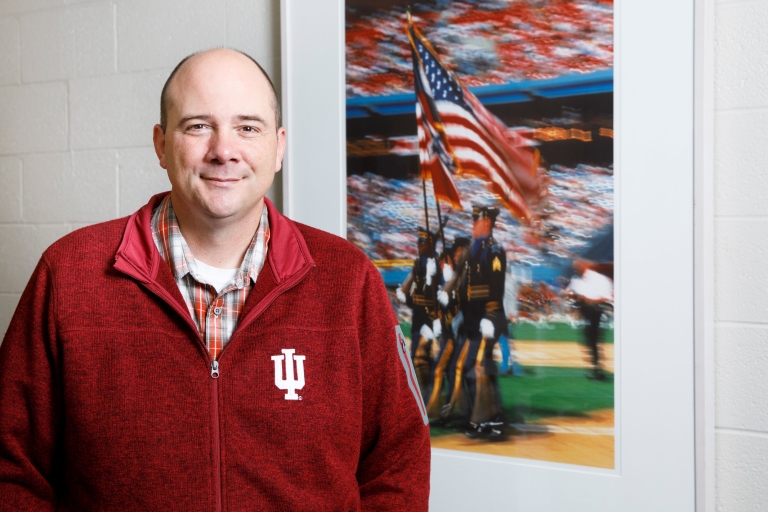 David H. Maxwell, the founding father of IU, was a veteran of the War of 1812. He served alongside several of his in-laws from the Dunn family. Could they even envision our American campus culture 200 years later? Or Dr. Adah McMahan, a pioneering female physician who served with the French Army in World War I when the American Army refused the service of female doctors. Could she imagine the veteran and military women studying at IU today? Could Cpl. Willis O. Tyler, who briefly left school to serve in the Spanish-American War and taught Spanish to his fellow segregated soldiers while in route to Cuba, imagine our veterans today studying the wide variety of languages that IU has to offer?
The impact of veterans can be felt in nearly every department on campus, particularly in the post-World War II era, from the names of our buildings (Willkie, McNutt, Foster, Simon) to the pioneers of some of our more celebrated programs (Norvelle, Busch, Mee, Fleming, Shaffer, Robinson, Kuntz, Wilcox).
After World War II, our campus maintained an Office of Veterans Affairs for many years. But eventually, the number of veterans dropped and the office faded away. It was born again in 2010 as the Office of Veterans Support Services. There can be no more fitting unit to bring back an office to serve veterans than the Division of Student Affairs. After all, veterans created the need and provided the leadership to create the Division of Student Affairs after World War II. Col. Raymond Shoemaker was commander of all military troops at IU during the war and afterward served as our first dean of students.
Since 2010, our office has seen the number of students it serves triple and the amount of financial support brought in for military and veteran students quadruple. Although the military is much smaller today than it was during World War II, the Post-9/11 GI Bill passed in 2009 is used at a much higher rate than the original. The growth of other state and federal programs for children and spouses of veterans and service members has increased as well. Last year, direct educational assistance related to military and veteran students at IU Bloomington was just over $10 million.
The time has come for our services and support for our military-connected population to grow. Our 500-square-foot space in the beautiful Indiana Memorial Union was a bit crowded with nearly 1,000 military-connected students on campus. As of this week, we have moved to a house at 823 E. 11th St., at the corner of 11th Street and Woodlawn Avenue, across from Luddy Hall.
Along with the move came a name change: We are now the Center for Veteran and Military Students. As a center, we aspire to offer the level of support that IU President Herman B Wells envisioned after World War II when he said, "The returning veteran is not only a responsibility but he is likewise an opportunity. I am certain that he offers an opportunity to Indiana University. These veterans will be the leaders of Indiana a few years hence. I hope that we will take extraordinary steps in meeting their needs."
John Summerlot is director of the Center for Veteran and Military Students.