IU Eskenazi Museum of Art hires therapist to lead new arts-based wellness pilot program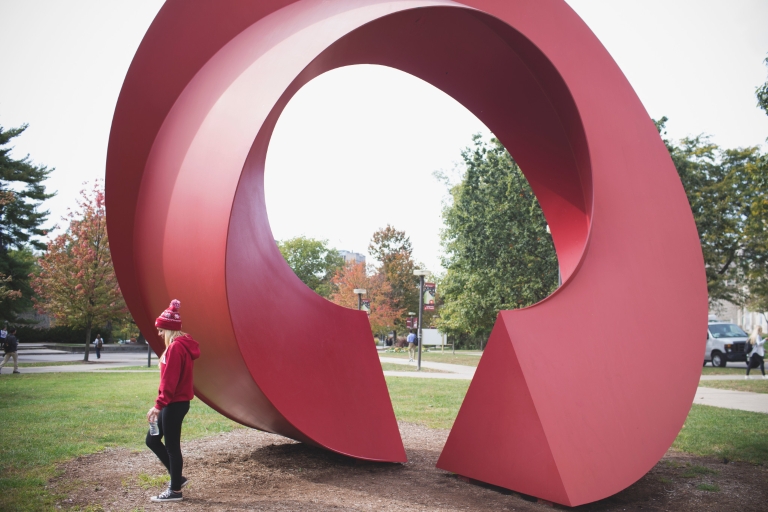 The Sidney and Lois Eskenazi Museum of Art at Indiana University has hired Lauren King to lead its new art therapy initiative.
The Sara and Bob LeBien Arts-Based Wellness Pilot Program will connect children who have suffered from neglect and abuse with the healing and educational power of art. Through an immersive creative process, children in the program will engage in self-expression, stress reduction, healing and learning.
The arts-based wellness pilot program will use new facilities in the museum's renovated I.M. Pei-designed building, which is expected to reopen in fall 2019. By pairing the practices of art therapy with renovated galleries and a new education center, the Eskenazi Museum will study the impact of a museum-based art therapy program and its potential to change children's lives, both directly through the program and by providing a model for similar programs at other art museums.
Sexuality in America focus for team receiving 2018 Outstanding Faculty Collaborative Research Award
Since 2009, an IU Bloomington team has been researching how sex has changed over the years. Now the team's collaboration on the National Survey of Sexual Health and Behavior has earned the campus's 2018 Outstanding Faculty Collaborative Research Award.
The National Survey of Sexual Health and Behavior is the largest nationally representative survey of sexual behavior ever conducted in the U.S. To date, seven waves of data collection have been completed. The importance of the survey's findings has been publicly recognized by former U.S. Surgeon General Joycelyn Elders, by leadership at the Centers for Disease Control and Prevention, and by numerous clinicians, researchers and journalists. The survey also represents a longstanding academic-corporate research partnership to better understand sexual health, with funding from Church & Dwight, maker of Trojan sexual health products.
The team will present a public lecture on "Sexuality in America: What We've Learned from the National Survey of Sexual Health and Behavior" at 3 p.m. Tuesday, Nov. 27, at IU Cinema. The lecture is free and will be followed by a reception.
WFIU/WTIU to host open house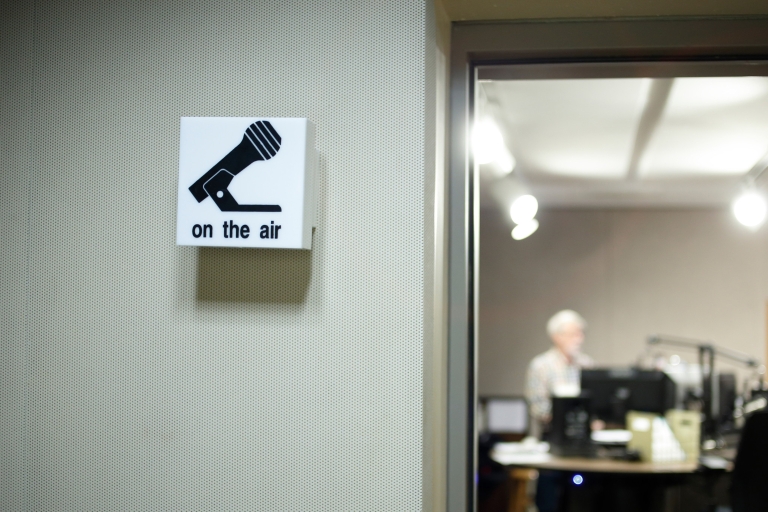 WFIU Public Radio and WTIU Public Television will host an open house from 6 to 8 p.m. Nov. 8 at the Radio-TV Building on the IU Bloomington campus.
Highlights of the open house will include tours of the WFIU-WTIU broadcast facilities, the opportunity to meet WFIU and WTIU personalities and learn about local programming, and light refreshments provided by Oliver Winery and Terry's Banquets and Catering.
The community is invited to this free event to get an insider's look at public broadcasting.
IU research reveals Indiana arts and culture nonprofits face significant challenges
More than half of Indiana arts and culture nonprofits say that demands for their services have increased over the past 36 months. But more reported increased expenses than increased revenues, suggesting that more operate at or below the margin, according to a new IU report.
The report uses data from a 2017 survey of 1,170 Indiana nonprofits – including 145 that have applied for funding from the Indiana Arts Commission – conducted by the Indiana Nonprofits Project. It was produced at the request of the Indiana Arts Commission to inform the commission's planning, capacity building and training efforts.
The report, "Indiana Arts and Culture Nonprofits: Overview and Challenges," is part of the Indiana Nonprofit Sector: Scope and Community Dimensions project.
IU Bloomington schools, departments honored with grants
Read about recent grants awarded to IU Bloomington schools and departments, including:
A nearly $1 million grant from the U.S. Department of State to support implementation of academic programs in government communications in Ukraine.
A $1.2 million grant from The Andrew W. Mellon Foundation to Indiana University Libraries for an audiovisual digitization project.
Webinar to feature mold remediation expert
To help address the important questions students, families and others in the IU community have about mold concerns in the residence halls, Gary Crawford, an expert in indoor environmental quality, will host a webinar from 3 to 4 p.m. Thursday.
Crawford, who has more than 45 years of experience and specialized expertise in mold, has conducted and managed the investigation and remediation of mold in a variety of settings, including university residence halls. He will talk about types of mold, how to best treat it and avoid reoccurrences, and other common questions and concerns associated with mold identified in residential settings.
The webinar is open to all, and no pre-registration is required.
If you'd like to submit a question in advance of the webinar, please email buildings@iu.edu.