Indiana has one of the highest infant mortality rates in the nation. Mortality rates of birthing mothers aren't much better. But a team of Indiana University Bloomington employees came together at a recent event to do their part to offset this issue in Central Indiana.
On Nov. 5, IU employees along with representatives from United Way of Monroe County and IU Health gathered at the Cyberinfrastructure Building during their lunch hour to assemble baby baskets for new mothers. The recipients of the baskets were mothers in IU Health's Nurse-Family Partnership program.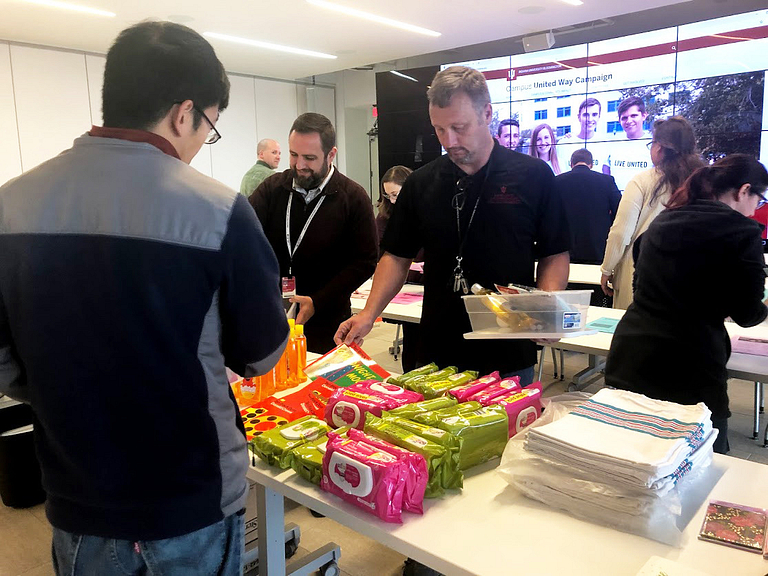 The program is a public health initiative of IU Health that pairs first-time mothers in need with registered nurses, who offer education and support throughout pregnancy and up until the baby is 2 years old. Nurses serve nearly 80 mothers and 20 infants in several counties, including Monroe, Owen, Greene, Lawrence and Orange.
"We want moms to know that this community is behind them and they are not alone," director of United Way of Monroe County Efrat Feferman said during the event. "Even if they don't have family that supports them, they have this amazing, resource-rich community backing them."
Basket-building participants formed assembly lines to arrange baby soap, wipes, blankets, children's books, thermometers and more essentials for new mothers to be wrapped in cellophane and topped with a bow. They also wrote notes of encouragement to the new mothers, which is a favorite of the recipients, according to program director Amy Meek. She said many mothers keep the notes in scrapbooks and keepsake boxes.
This event is just one example of the many ways Indiana University supports United Way of Monroe County. Departments and schools hold United Way campaigns, faculty and staff pledge funds to the organization through payroll deduction, and faculty and staff volunteer to lead United Way efforts in their units.
The leader who organized this baby basket event is Renee Petrina, principal online instructional designer with University Information Technology Services. Petrina got involved with United Way of Monroe County when she sought the services of one of its member agencies after her son's day care abruptly closed. Monroe County United Ministries stepped in to offer child care to Petrina and other families like her own.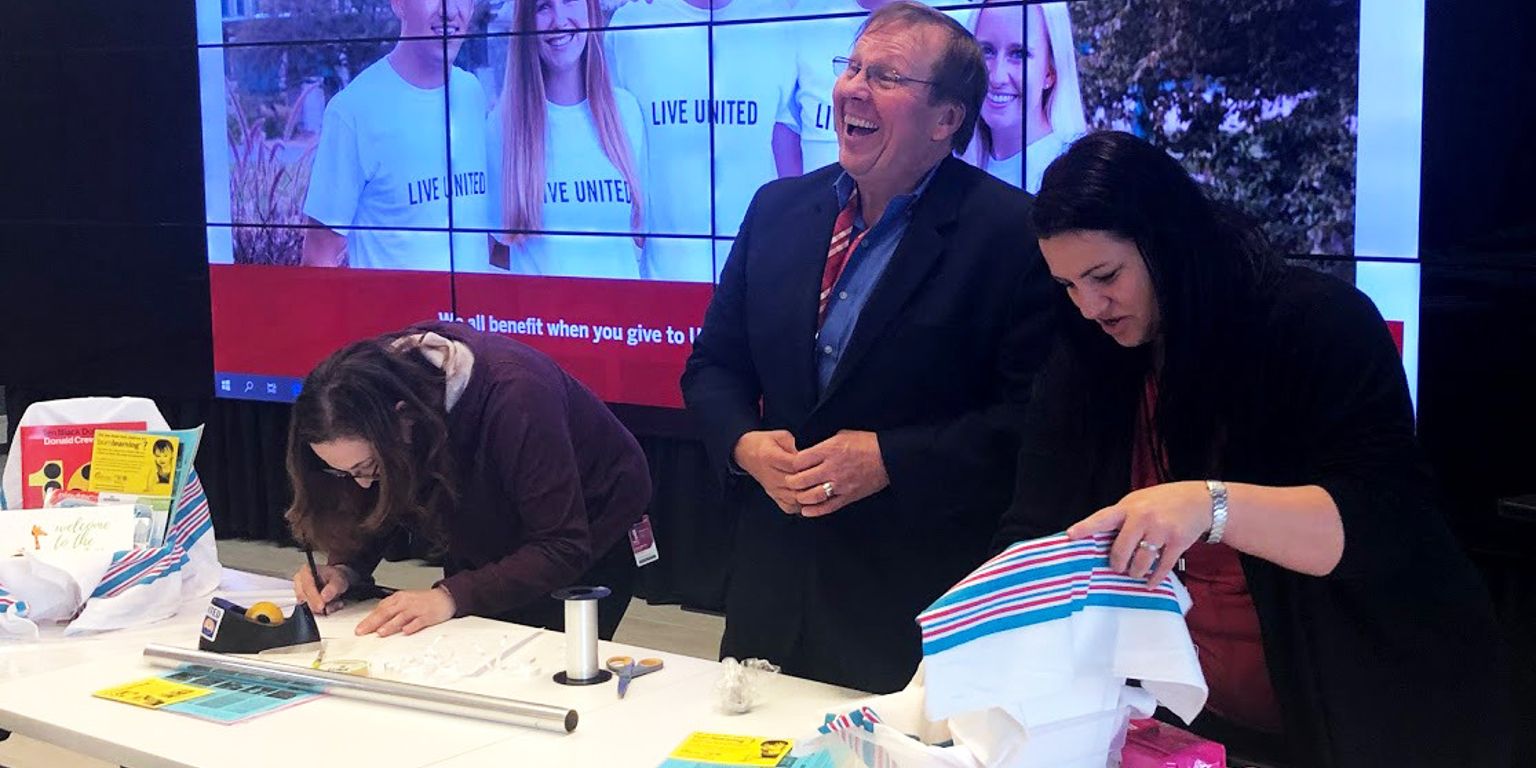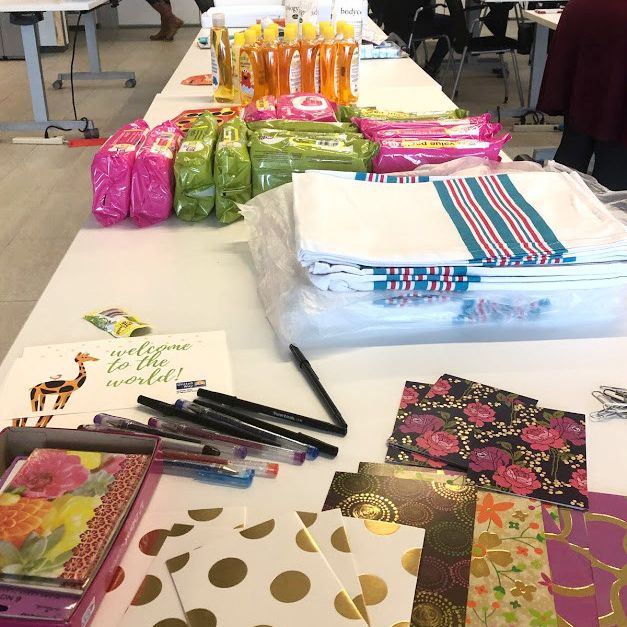 Photos by Marah Harbison, Indiana University
This experience inspired Petrina and her husband, Adam Maksl, associate professor of journalism at IU Southeast, to donate the deposit returned from the closed day care to United Way. Petrina was eventually asked to join the organization's young leaders society, and increasing access to child care and early childhood education in the community quickly became one of her passions.
"As a parent in the community, I've watched the impact the lack of access to child care has on working parents and students with children," Petrina said. "Having the peace of mind that your child is in good hands gives you power to be successful in school or in your career."
Petrina said she's grateful for the support she's received from her supervisors and the university in allowing her to pursue her work with United Way through an IU-sponsored campaign. She hopes that the baby basket event helped her colleagues understand the impact United Way has on their community.
"I think sometimes United Way can seem like this nebulous umbrella," she said. "Being able to interact with its individual pieces that have an impact in the community can make people realize how their gift matters."
Faculty and staff interested in making a pledge can do so on the IU Bloomington Campus United Way Campaign website.