Proposals to fund new Prepared for Environmental Change projects sought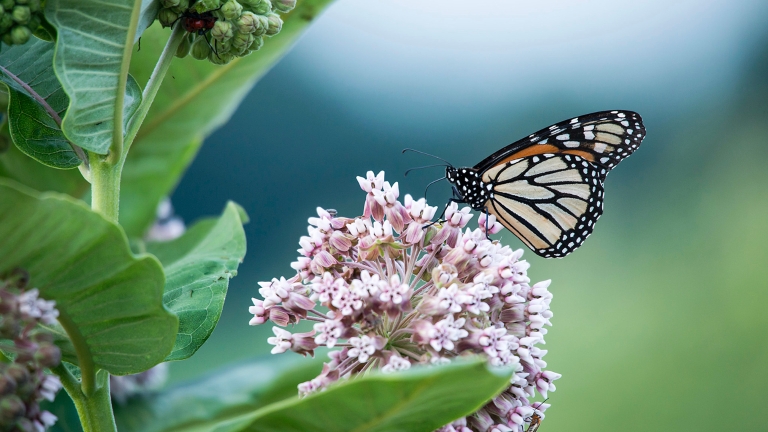 In May 2017, IU announced the Prepared for Environmental Change Grand Challenge initiative, involving research and implementation partnerships with corporations, nonprofits, and local and state government to promote resilient ecosystems, livable communities, and healthy people in the state of Indiana and beyond.
This month at its first research symposium, the Prepared for Environmental Change Grand Challenge initiative presented reports on projects started during fiscal year 2018 and preliminary updates on a second round of projects initiated during the same fiscal year. These projects feature collaborative teams of faculty members and community organizations whose work addresses the initiative's primary goals:
Accurate predictions about coming changes in weather patterns as well as subsequent impacts on water, plants and animals, and disease risk change.
New ways of measuring public risk perception, communicating implications of environmental change and motivating citizen preparedness.
Innovative strategies for conserving wildlife and natural resources, and designing greener, more disaster-resilient human communities.
Strategies for governments and businesses to invest productively in agriculture, industry, infrastructure and public health in the face of large-scale environmental change.
Proposals for projects starting July 2019 are now invited. Required letters of intent are due Dec. 5, 2018, and full project proposals are due no later than 5 p.m. Jan. 7, 2019.
Research to focus on family's role in supporting STEM interest and careers
A project led by an IU School of Education researcher will help families incorporate engineering and "making" activities in their homes – potentially a step toward promoting interest in STEM and awareness of science and technology careers.
The project, supported with a $1.2 million, three-year grant from the National Science Foundation, will be co-led by Amber Simpson, assistant professor of mathematics education in the Department of Teaching, Learning and Educational Leadership at Binghamton University.
It brings together two strands from previous studies by associate professor of science education Adam Maltese and Simpson. They have studied how individuals become interested in STEM and found that parents play an important role in exposing children to STEM but often aren't familiar with career options in these fields. Also, they are researching how youth learn through maker activities and how they react when what they design and build does not work as planned.
IU addictions Grand Challenge announces next phase of projects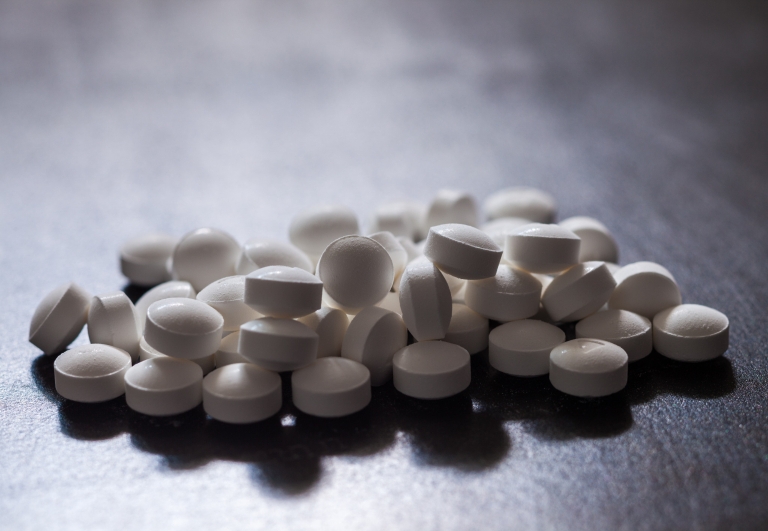 Fifteen new projects have been awarded funding as part of phase two of Indiana University's Responding to the Addictions Crisis Grand Challenge.
The projects – including the impact of opioid addictions on the labor market, examinations of stigma and a study of how a more effective version of naloxone might be created – represent the innovative, cross-disciplinary work that is the hallmark of IU's Grand Challenge initiatives.
Responding to the Addictions Crisis is the third of IU's Grand Challenge initiatives.
Israel F. Herrera honored by American Association of Teachers of Spanish and Portuguese
Israel F. Herrera, senior lecturer in the IU Bloomington College of Arts and Sciences' Department of Spanish and Portuguese, has received the 2018 Outstanding Teacher of the Year Award from the American Association of Teachers of Spanish and Portuguese.
Beyond being an effective instructor inside the classroom, Herrera is being honored for his devotion to language education in the community. These activities include the development of the Spanish and Portuguese Festival of Song, his service as faculty advisor to the Spanish language drama club, his involvement with the city of Bloomington as president of the Commission on Hispanic and Latino Affairs, and the establishment of early language education programs in several school districts and in libraries in Monroe County.
Herrera has been previously honored with IU's President's Award for Distinguished Teaching as well as the Indiana Latino Educator of the Year Award.
IU President McRobbie tours construction on campus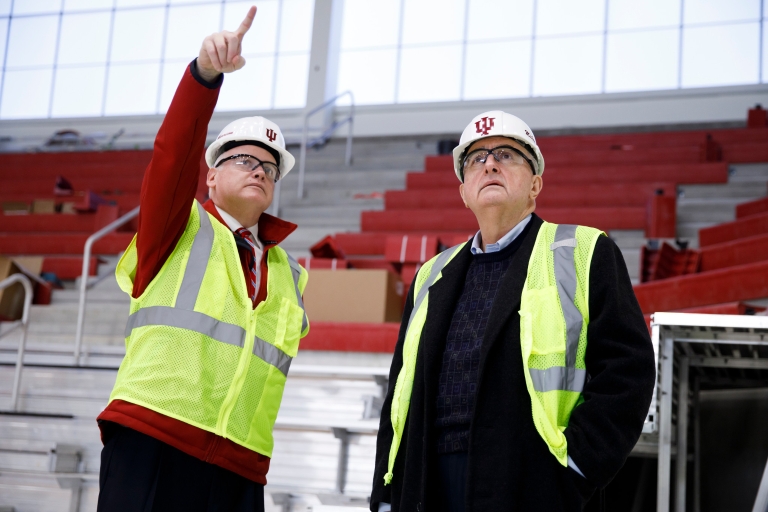 IU President Michael A. McRobbie got a sneak peek at the work in progress at four construction projects on the Bloomington campus with Tom Morrison, vice president for capital planning and facilities.
The facilities they toured were the Sidney and Lois Eskenazi Museum of Art, Wilkinson Hall, Swain Hall and IU Golf Course.
See scenes from the tour and progress on the construction on the Office of the President's website.