BLOOMINGTON, Ind. – A project led by an Indiana University School of Education researcher will help families incorporate engineering and "making" activities in their homes – potentially a step toward promoting interest in STEM and awareness of science and technology careers.
"The hope with this project is to engage families in engineering and making to empower them to design and build solutions to challenges they face in their homes and communities," said Adam Maltese, principal investigator for the project and associate professor of science education. "Through this, we hope they are exposed to the diverse opportunities that they might pursue with STEM."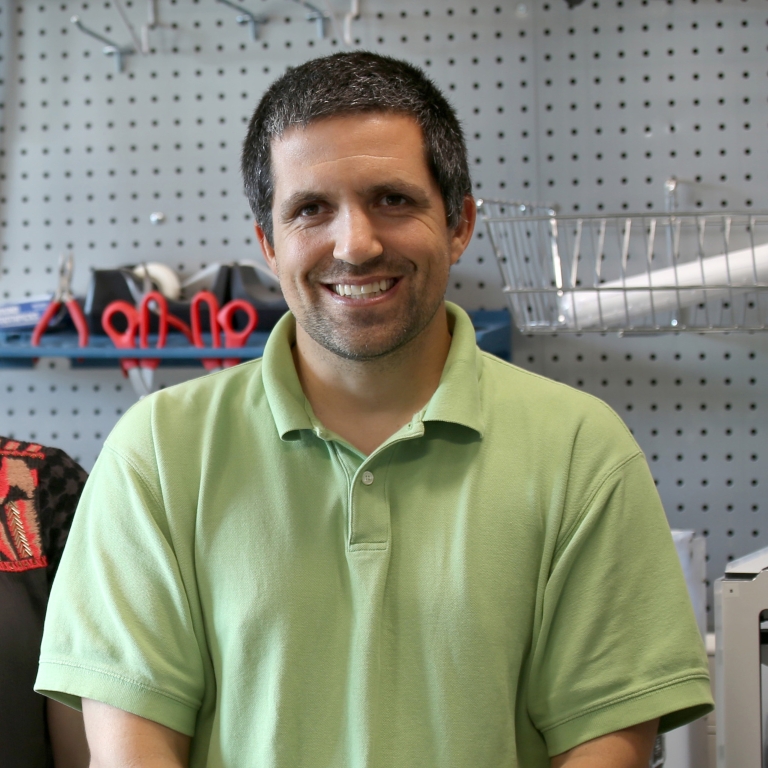 The project, supported with a $1.2 million, three-year grant from the National Science Foundation, will be co-led by Amber Simpson, assistant professor of mathematics education in the Department of Teaching, Learning and Educational Leadership at Binghamton University.
It brings together two strands from previous studies by Maltese and Simpson. They have studied how individuals become interested in STEM and found that parents play an important role in exposing children to STEM but often aren't familiar with career options in these fields. Also, they are researching how youth learn through maker activities and how they react when what they design and build does not work as planned.
The team will start the new project this week with an organized family STEM night at the Boys and Girls Club of Bloomington, where they seek to recruit a group of low-income families to participate in the study. They will meet monthly with the families and help them identify challenges they can address at school, at home and/or in the community. Working with volunteer engineers from local company Cook Inc., they will support the families in developing solutions to the problems.
They will also provide families with engineering and problem-solving kits that they can use for fun at home. Beginning in Bloomington, Indiana, and expanding to Binghamton, New York, the team will recruit new families and revise the process every few months, with the goal of having community partners carry on the program after grant funding ends.
At a time when employers lament a dearth of college students gaining skills in engineering and technology, scholars and policymakers have tried to understand why few children from low-income and minority families pursue STEM subjects and careers. The study will explore whether guided home-based activities can increase that interest and will examine whether children's "STEM identities" and parents' attitudes toward engineering and STEM careers shift as a result of the activities.
Maltese also shares an NSF grant for a research project that examines the role of mentors in promoting STEM interest for girls.