The morning sky will present the three brightest planets during December.
Brilliant white Venus will dominate the southeastern sky before dawn, peaking in brightness on Dec. 1 and fading only slightly by month's end. It will dazzle observers from the time it rises before 4 a.m. EST until shortly before sunrise more than three hours later. An especially pretty sight will be an hour before sunrise on Dec. 3, when Venus and the bright white star Spica will be joined by the crescent moon in a tight triangle above the southeastern horizon.
Mercury will follow Venus into the morning sky. On Dec. 15 the innermost planet will be 10 degrees above the southeastern horizon 45 minutes before sunrise. At its peak it will be 24 degrees to the lower left (east) of Venus before it sinks back into the glow of twilight.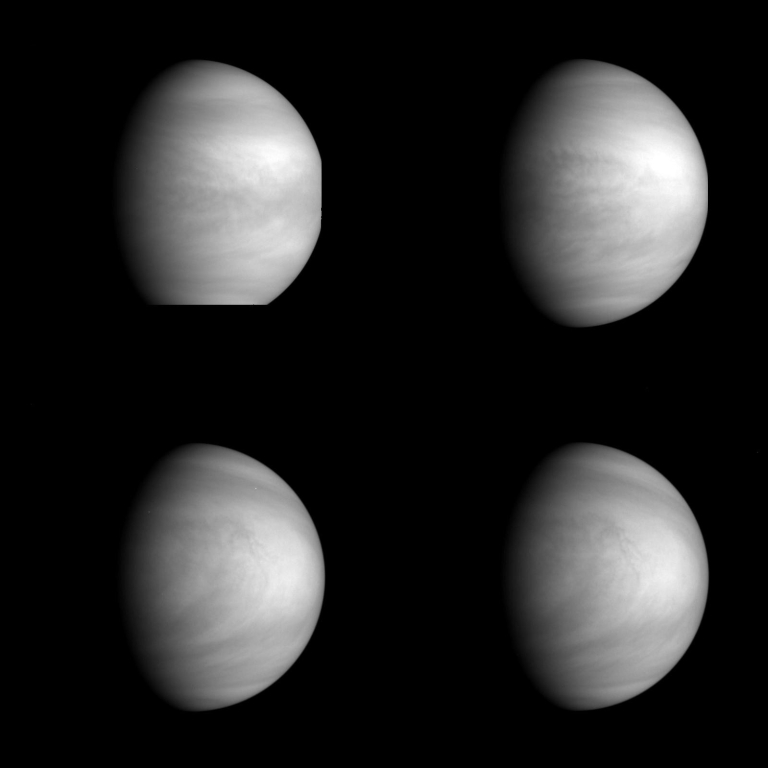 As Mercury descends, it will meet Jupiter rising. On Dec. 21 the largest planet and the smallest planet will be less than 1 degree apart about 45 minutes before the sun comes up. Binoculars will help pick them out of the twilight glow 8 degrees above the southeastern horizon.
Mars will be well placed for viewing halfway up the southern sky as night falls throughout the month, but it will be less bright as it gradually moves farther from Earth. The red-orange planet will set around 11:30 p.m. every night.
If you view Mars through a telescope or binoculars, you may also be able to see the much fainter bluish planet Neptune on the North American evening of Dec. 6, when it will be less than 1 degree east-northeast of Mars. The following evening Neptune will be less than 1 degree southwest of Mars.
Saturn will begin the month setting about two hours after the sun. By mid-month it will be too deep in the sun's afterglow to be seen.
Meteor shower
The Geminid meteor shower will peak on the night of Dec. 13-14. The "shooting stars" will seem to radiate from the constellation Gemini, which will be nearly overhead by 2 a.m. The best display will be between midnight and 4 a.m., when those watching may see up to 120 meteors per hour in a clear dark sky. The moon will set by 11 p.m. local time, so moonlight won't interfere.
Solstice
The sun will reach the December solstice at 5:23 p.m. EST (17:23 Universal Time) Dec. 21, marking the start of winter in the Northern Hemisphere and summer in the Southern Hemisphere. For the next six months in the Northern Hemisphere, the days will be getting longer.
Moon
The moon will be new on Dec. 7, at first quarter on Dec. 15, full on Dec. 22 and at third quarter on Dec. 29.