Universities around the country have long offered courses under the umbrella of "Women's Studies." At IUPUI, the label fit, considering classes such as "Women in Art," "Women and Literature," and "Women and Politics."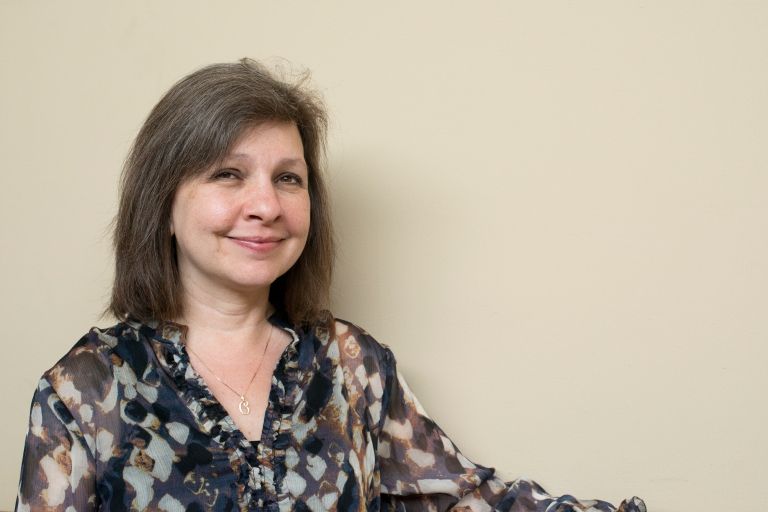 But as offerings have expanded in scope, not to mention number, more-inclusive names than "Women's Studies" have begun to emerge. The new title of "Women's, Gender and Sexuality Studies" in the Indiana University School of Liberal Arts at IUPUI, approved by the IU Board of Trustees over the summer, now captures what is currently taught and has an eye on the future.
"Just in observing everything going on in our culture, in academia and even in my own classroom, the time had come to reconsider whether 'Women's Studies' was the most inclusive title for the studies we offered at IUPUI," Women's, Gender and Sexuality Studies program director Catherine Dobris said.
The name-changing process began in earnest two years ago, as graduate assistant Rachael Hernandez helped compile a survey of similar program names from colleges and universities around the country. Names such as "Gender and Women's Studies" at the University of Illinois, "Gender and Sexuality Studies" at Northwestern University, and "Gender, Women's and Sexuality Studies" at the University of Iowa showed there was a broad range of acceptable titles.
From there, faculty, students, staff and the community were surveyed, and productive discussions followed.
"Eventually, it seemed like 'Women's, Gender and Sexuality Studies' was representing both what we're doing currently and ways in which we hope to grow the program," said Dobris, who is also an associate professor of communication studies.
A strong focus will continue to stay on women-related issues, while expanded offerings will address issues of gender and sexuality. Other cross-listed courses under the Women's, Gender and Sexuality Studies banner include "Preventing Sexual Harassment in the Workplace," "Class, Race, Gender and Work," and "Gender and Society." The hope is that the new program name, which offers a minor and individualized majors, will be a tool in recruiting new students.
"I hope that we are increasingly welcoming, that students will see something in it for them that they wouldn't have seen previously," Dobris said.
The IUPUI Women's, Gender and Sexuality Studies advisory board also helped in the instituting of the new name. It includes Janice Bankert-Countryman, instructor in Women's Studies and Communication Studies; Obioma Nnaemeka, Chancellor's Professor in the Department of World Languages and Cultures; Nancy M. Robertson, associate professor of history and philanthropic studies; and Aimee Zoeller, lecturer in sociology and coordinator of the Women's Studies minor at IUPUC.