Faces of IUPUI: James Kendrick
James Kendrick has been on staff at University Library for more than 30 years, during which he earned his bachelor's degree from the School of Science and is now pursuing a master's degree from SPEA.
As the library's stacks manager, Kendrick has touched thousands of books in its vast collection, which totals more than a million volumes. Over three decades, he has kept the library's collection orderly and accessible to generations of IUPUI students, faculty and staff.
In addition to his integral role as stacks manager, Kendrick is the library's United Way ambassador as well as a unit ambassador for the IUPUI Campus Campaign.
Apply now for Staff Council development grants
Presented by the IUPUI Staff Council, Staff Professional Development Grants award recognition and financial support to individual staff members to engage in professional development activities that align with the IUPUI Strategic Plan, contribute to the success of IUPUI and enhance the professional growth of the staff member.
Apply by Dec. 1 to be considered for one of the $400 awards during the spring 2019 semester. The program was updated in August, so make sure you download the current guidelines and fill out the new application form.
To celebrate and recognize staff during the IUPUI 50th Anniversary celebration, 50 grants will be awarded this academic year. Questions can be sent to Alicia Gahimer, committee coordinator, at algahime@iupui.edu
IU addictions Grand Challenge announces next phase of projects at one-year anniversary of launch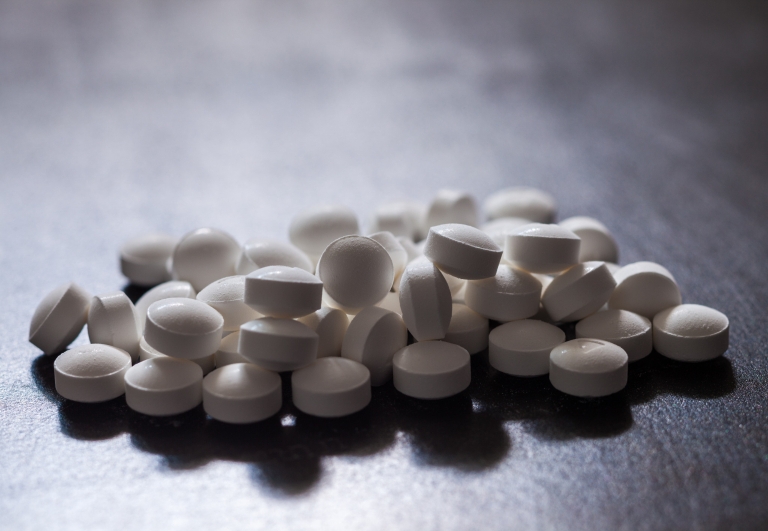 Fifteen new projects have been awarded funding as part of phase two of Indiana University's Responding to the Addictions Crisis Grand Challenge.
The projects – including the impact of opioid addictions on the labor market, examinations of stigma and a study of how a more effective version of naloxone might be created – represent the innovative, cross-disciplinary work that is the hallmark of IU's Grand Challenge initiatives.
Responding to the Addictions Crisis – the third of IU's Grand Challenge initiatives – was announced in October 2017. Sixteen projects were undertaken in phase one of the initiative, with many of them already reporting results.
School of Medicine alumnus receives national journal publication
Dr. Steven F. Isenberg, IU School of Medicine alumnus and an Indianapolis otolaryngologist, was published by Alpha Omega Alpha Honor Medical Society's quarterly journal, The Pharos.
Isenberg was the lead author on a piece about a public charity, "Medals 4 Mettle: A novel method to teach humanistic behavior to medical students." The charity collects ribbons and medals earned by athletes who complete endurance events – marathons, half-marathons, triathlons and half-triathlons – and awards them to children and adults suffering with illness.
IUPUI Welcoming Campus Conference: Call for proposals
Submit a proposal for a 30-minute concurrent session for the IUPUI Welcoming Campus Conference, which is set for 8:30 a.m. to 3 p.m. April 16 in Hine Hall and University Tower. Any IUPUI faculty or staff member, or a student representing a registered student organization, is eligible to submit a proposal.
The Welcoming Campus Conference welcomes submissions from any area of IUPUI that is advancing important themes of the Welcoming Campus Initiative.
IUPUI's Welcoming Campus Initiatives are:
Creating a Vibrant and Inclusive Student Experience.
Designing an Accessible, Inspiring Urban Campus.
Investing in Faculty and Staff.
Communicating Who We Are.
Engaging and Integrating with the Community.
The deadline for receipt of full proposals is midnight Dec. 7.
Request for Proposals to fund new projects in Prepared for Environmental Change Grand Challenge now invited
In May 2017, Indiana University announced the Prepared for Environmental Change Grand Challenge initiative, involving research and implementation partnerships with corporations, nonprofits, and local and state government to promote resilient ecosystems, livable communities and healthy people in the state of Indiana and beyond.
This month at its first research symposium, the Prepared for Environmental Change Grand Challenge initiative presented reports on projects started during fiscal year 2018 and preliminary updates on a second round of projects initiated during this fiscal year. These projects feature collaborative teams of faculty members and community organizations whose work addresses the initiative's primary goals:
Accurate predictions about coming changes in weather patterns as well as subsequent impacts on water, plants and animals, and disease risk change.
New ways of measuring public risk perception, communicating implications of environmental change and motivating citizen preparedness.
Innovative strategies for conserving wildlife and natural resources and designing greener, more disaster-resilient human communities.
Strategies for governments and businesses to invest productively in agriculture, industry, infrastructure and public health in the face of large-scale environmental change.
Proposals for projects starting July 2019 are now invited. Required letters of intent are due Dec. 5, and full project proposals are due no later than 5 p.m. Jan. 7.
Join the Institute for Supervising Excellence
The Institute for Supervising Excellence is designed for any IUPUI staff or faculty member in a manager or supervisory role who is interested in advancing their leadership skills.
This program starts Jan. 9 and meets once a month. The classes are on Wednesdays and meet from 9 a.m. to noon. The series ends Dec. 4. Participants are required to attend all sessions. Sign up now.
Upon successful completion of the program, participants will have increased effectiveness in the following competencies: accurate self-awareness, leading change, managing conflict, managing performance, providing timely and effective communication, setting the vision, managing and building relationships, demonstrating care for others, creating an inclusive environment, and responding resourcefully to situations.