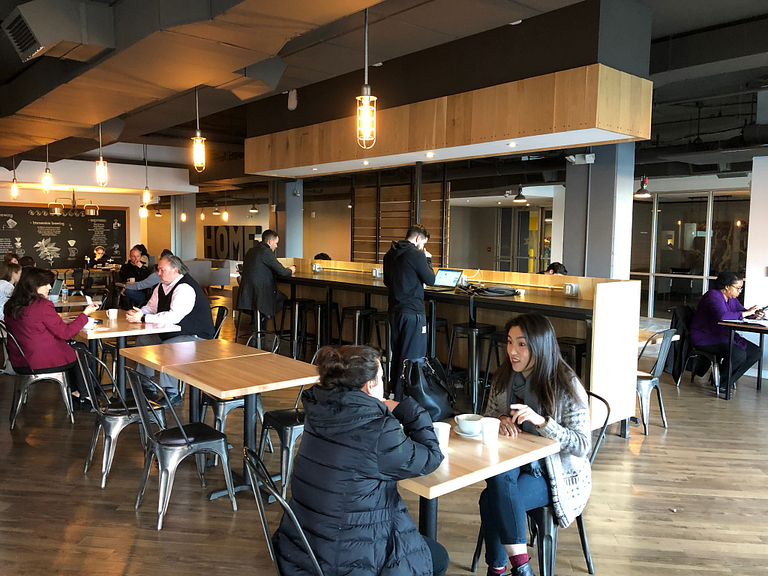 Just off the canal and a short walk from campus, Quills Coffee is for serious caffeine fans.
With nary a scone or croissant in sight, it's all about coffee and tea. From simple drip to seasonal signatures, Quills satisfies.
A regional coffee chain based out of Louisville, Kentucky, the Indianapolis location is at 335 W. Ninth St. in the 9 on Canal apartment building. While it shares the space with the apartments, the shop is open to everyone.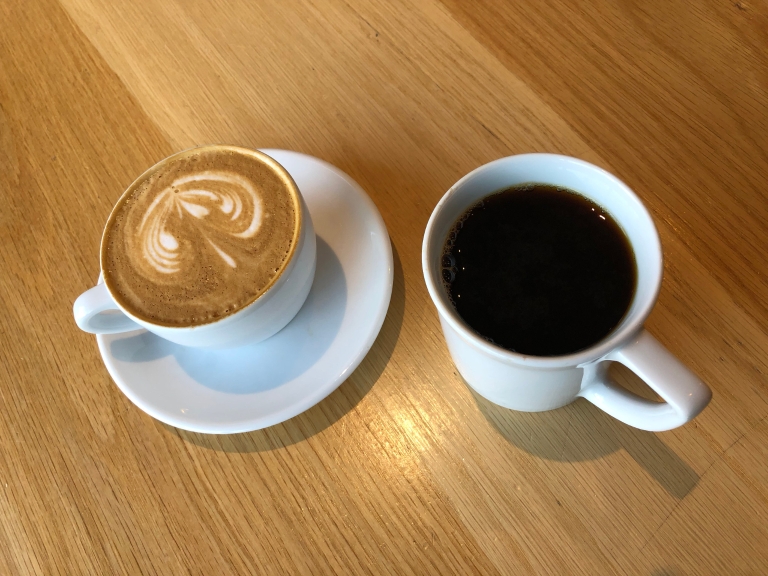 With rotating brews, the selection is impressive, whether it's exotic or familiar. Currently, the Ethiopian single-origin Wolichu Wachu and the Peruvian blend El Pino are featured in pour-over style, which is when the ground coffee is brewed on-demand, right in front of the customer. A single-serve cup and carafe are topped with a filter, and hot water is poured on top. Gravity does the rest.
Classic espresso drinks come in the form of cappuccinos, mochas and salted bourbon caramel lattes. Then there are the seasonal selections: caramel apple cider, Mystic Coffee Soda and the Espresso Old-Fashioned.
Teas are available hot, iced or loose-leaf by the ounce. Eleven blends are available, including Peach Blossom, Tangerine Ginger and Masala Chai.
On the menu
The atmosphere at Quills is clean, sleek and quiet, with the melodious sounds of David Bowie, the Velvet Underground and Elvis Costello playing softly in the background.
Several blends of beans are available for purchase – El Salvador, Kenya, Colombia, Ethiopia, Blacksmith espresso and Inkwell, a signature blend with subtle tastes of cherry, vanilla and cane sugar. 
Quills' hours are 6:30 a.m. to 6 p.m. Monday through Thursday, 6:30 a.m. to 7 p.m. Friday, and 8 a.m. to 7 p.m. Saturday and Sunday.