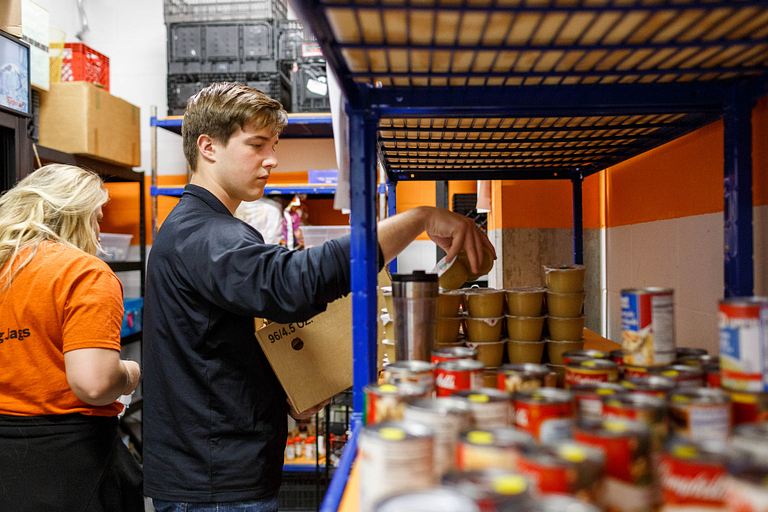 'Tis the season for giving back.
But for Paw's Pantry, IUPUI's student-run food pantry, every day is giving season.
With the holidays rapidly approaching, Paw's Pantry will host its biggest donation drive of the year, Jam the Pantry, from noon to 4 p.m. Nov. 15.
In the past, Paw's Pantry has asked for Thanksgiving-themed items to be donated for the November drive, but this year the pantry staff are asking for more practical items that the IUPUI community needs – specifically, hygiene products, canned fruit, breakfast-type foods and meal starters like Hamburger Helper.
Student organizations, councils, unions, schools and departments are encouraged to register prior to donation drop-off so that pantry staff can have a general expectation of how many products they will be receiving. If your group is unable to drop off your donations during the allotted time, Paw's Pantry can send volunteers to your on-campus location to pick up the contributions.
All donations should be brought to Paw's Pantry, located in Room 130 of the Campus Center. Walk-in donations will also be accepted.
Tomorrow's food drive is one of six Hunger and Homelessness Awareness Week events happening on campus this week. IUPUI joined the national movement and is hosting a series of educational, service, fundraising and advocacy events through Friday to help draw attention to the problems of hunger and homelessness.