On Nov. 14, 99 men and women were naturalized as American citizens in a ceremony at Hine Hall Auditorium. The dignified function was widespread in its representation, with nationalities from 27 countries around the globe.
Yet at IUPUI, that showing of international diversity wasn't just a one-off special event – it's a way of life. From a lab in the School of Engineering and Technology to the lounge chairs in the Campus Center to the Jaguars basketball teams, a commitment to international diversity is as integral to IUPUI's DNA as its urban campus.
This academic year, IUPUI celebrates its 50th anniversary, having been founded in 1969. Just four years later, in 1973, the Chancellor's Committee on International Programs was formed, uniting 40 faculty from various academic units who had international interests. And with that, the seeds of a school with an international flavor were planted, with four decades of phenomenal growth to come.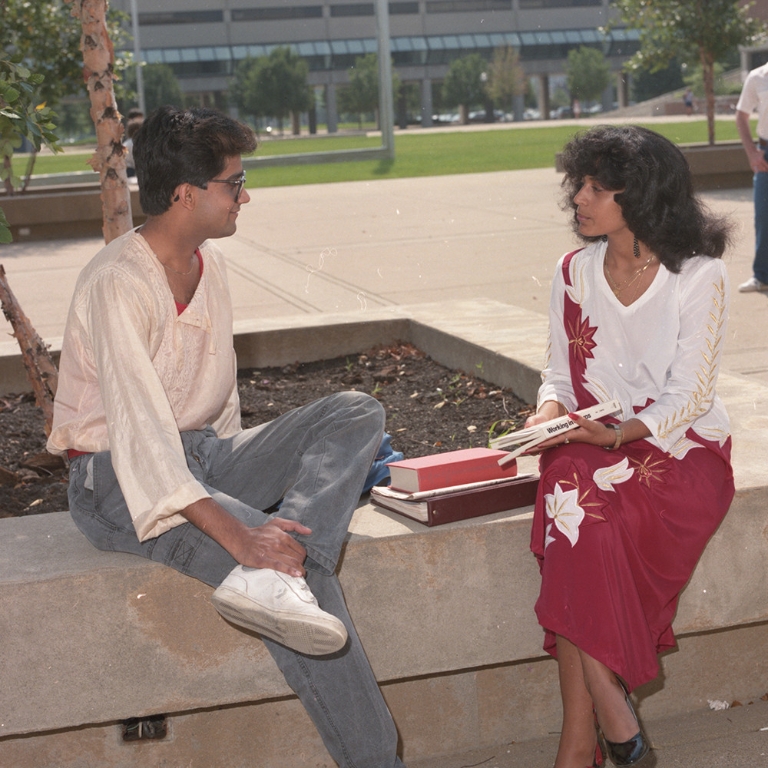 International milestones
Here are some more milestones and key ingredients in IUPUI's international flavor, past and present:
Study Abroad program: From across the pond to around the world
In 1973, the same year that the international programs committee was formed, IUPUI's first Study Abroad program was launched in Dijon, France. Joseph Taylor, the first dean of the Indiana University School of Liberal Arts at IUPUI, agreed to fund the salary for a study abroad director, so the program began under the Liberal Arts umbrella, with French professor Leon Bourke leading the trip.
Today, study abroad opportunities are plentiful and all around the globe, with hundreds of students taking part in dozens of programs each year. The longest running, at 20 years and counting, is a summer law program in China with the IU Robert H. McKinney School of Law, with participants coming from more than 100 American law schools and multiple countries in Africa, Asia, Europe and South America.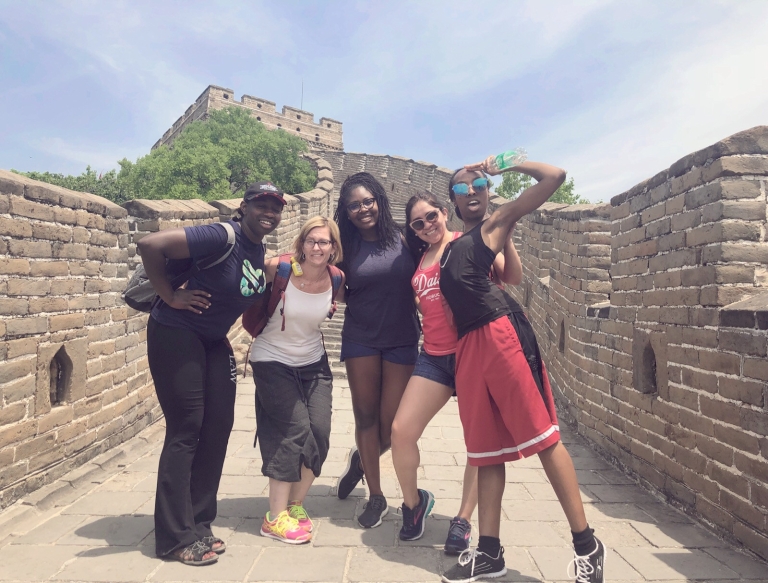 Enhancements in international enrollment, curriculum and education: The OIA
In 1984, an International Student Services Office was established, with one professor and one staff member. Two years later, the office got its first computer.
Sara Kurtz Allaei, executive director of what was reorganized and renamed in 1989 as the IUPUI Office of International Affairs, arrived in 1991 and recalls the baby steps.
"In the early '90s, we were just working to put basic services into place and develop the expertise of our staff," said Allaei, who on Jan. 1 will become the interim associate vice chancellor for international affairs at IUPUI. "We were figuring out the landscape and streamlining our processes for bringing international students."
International student enrollment in 1991 was around 350 – and was about to diversify rapidly with the breakup of the Soviet Union and new U.S. State Department programs that created opportunities for students from that part of the world, not to mention other exchange programs from Europe and elsewhere.
"Students were coming from all over, just on a smaller scale," Allaei said.
That scale would steadily increase, with international enrollment topping 1,000 in 2007 and 2,000 in 2015. IUPUI received a prestigious Heiskell Award for Innovation in International Education in 2009 and the Senator Paul Simon Award for Comprehensive Internationalization in 2011. A number of international partnerships have also enhanced the educational and enrollment pipelines.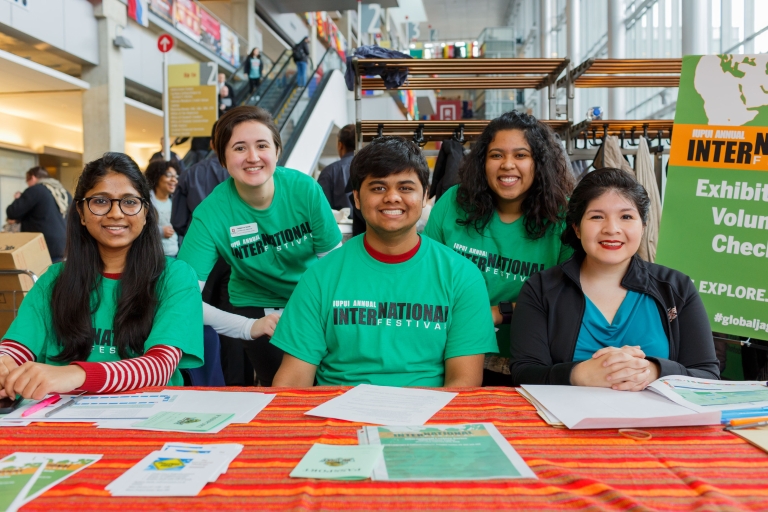 A gathering place: The International House
With a growing international presence, the need developed for a cross-cultural living-learning community to bring together students from the U.S. and around the world. The International House was the answer, opening in 1991 with 70 domestic and international students from 30 countries.
"It brought a new energy and opportunity for engagement," Allaei said.
The I-House has moved over the years and is now in the Riverwalk Apartments. Its network of alumni from over 25 years numbers more than 1,100.
A globally minded student group: The I-Club
One of IUPUI's most active student groups is the International Club, once under the umbrella of the I-House but now an independent club.
The I-Club was founded in 1986 as the International Society and quickly became a popular group on campus, fostering international and cross-cultural understanding. Today, the club sponsors a weekly International Culture Hour and hosts an International Culture Show each fall and an International Fashion Show each spring.
Looking toward the future
IUPUI's international legacy is secure, with a bright future ahead.
"The process of globalization that really has been apparent the past couple of decades is going to continue to play out, with more and more of the world continuing to be interdependent," Allaei said. "That means we're going to continue to welcome international students to IUPUI, to send students abroad and to help more academic schools innovate ways to deliver programs internationally.
"The academic mission of the university is to teach our students about the world, and we'll be a part of that picture as well."