Therapy dogs will help transform the Campus Center Atrium into a stress-free zone Friday, Dec. 7.
For the fifth year in a row, Love on a Leash, a nonprofit organization that provides emotional support to individuals and groups through its members' personal pets, will bring mellow canine companions for a two-hour visit to help students alleviate stress over final exams.
From 11 a.m. to 1 p.m., any IUPUI student with a valid CrimsonCard can have the opportunity to pet and play with any of the visiting animals.
Here are a just a few reasons why you should stop by and see these adorable pups at IUPUI's annual Pet Therapy event:
1. You may see dogs showing their holiday cheer.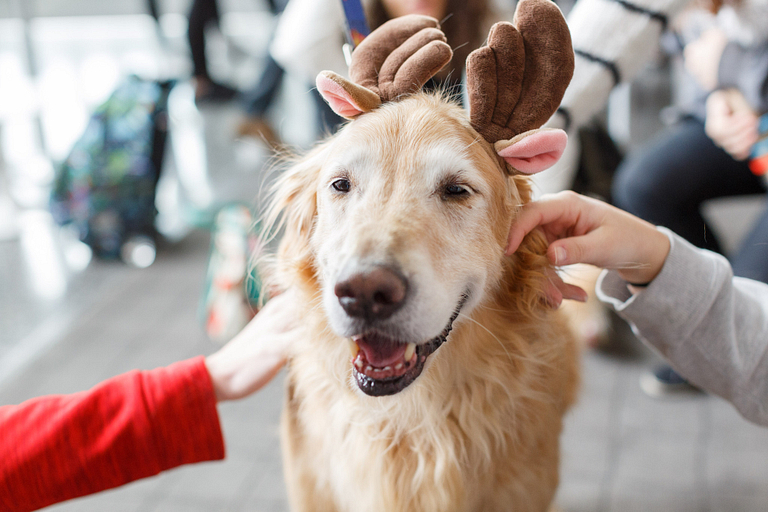 2. There will be some dogs who will want you to hold their paw.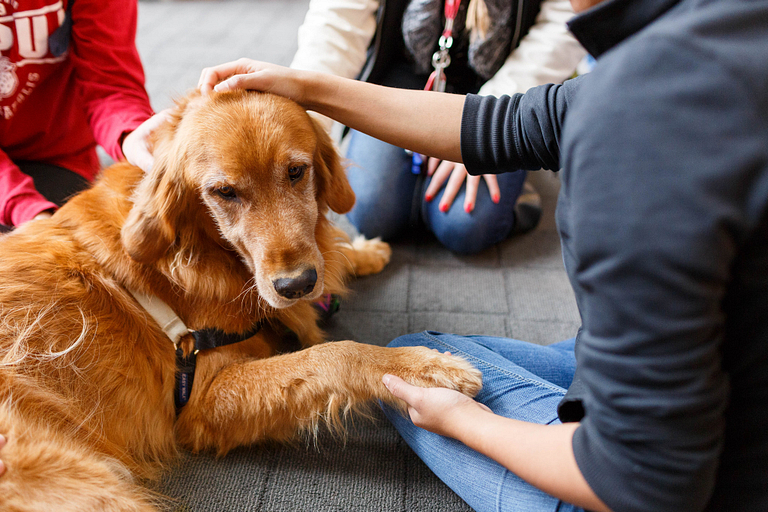 3. You can take a selfie with them.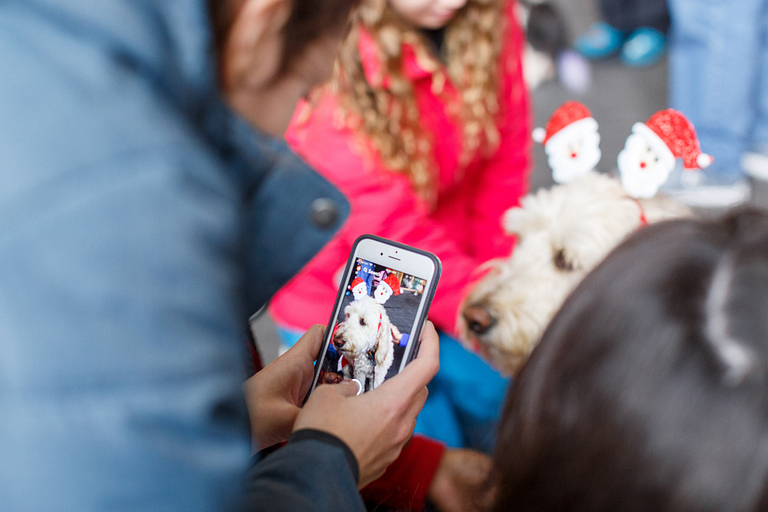 4. They'll give you free hugs.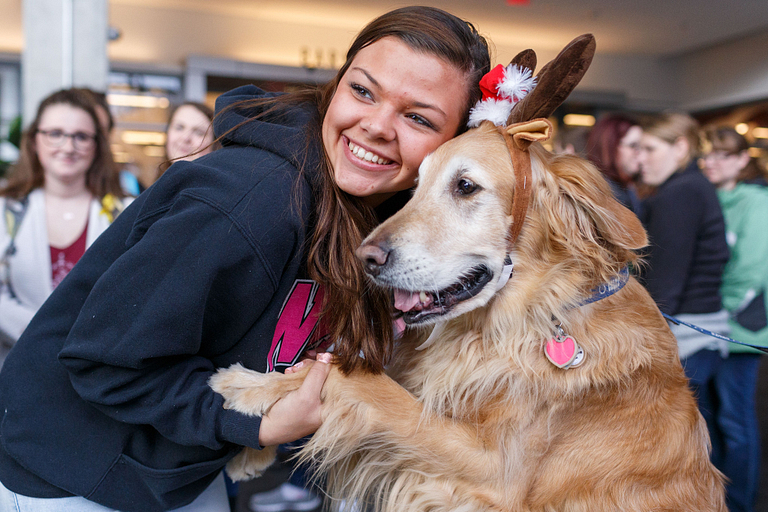 5. They'll make you smile.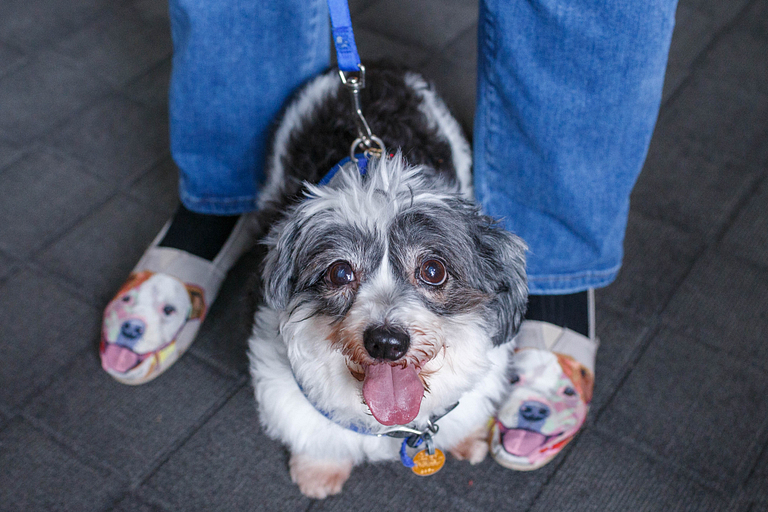 6. And who knows – you may even see a cat dressed like Santa!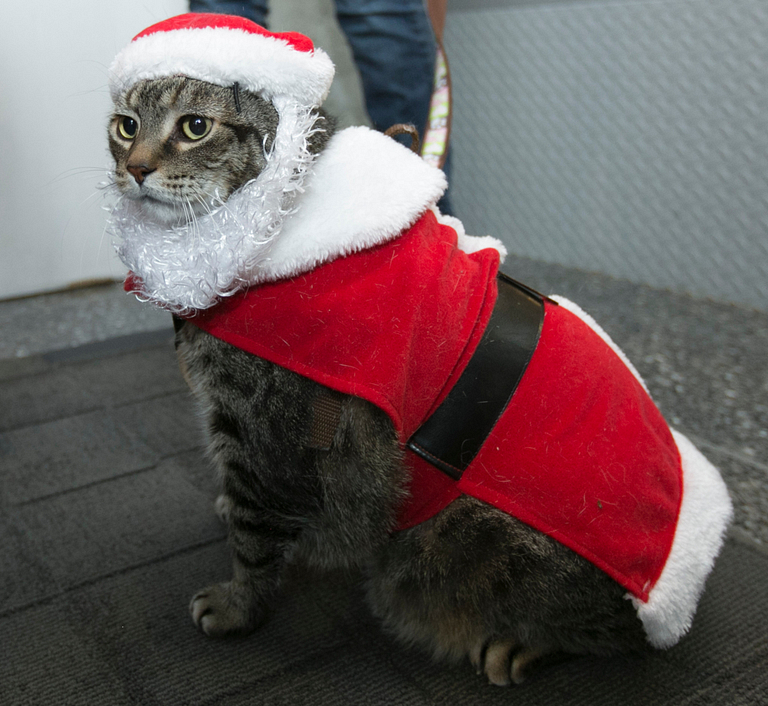 All photos by Liz Kaye, Indiana University