INDIANAPOLIS – The Louis Stokes Midwest Regional Center of Excellence was one of six Louis Stokes regional centers of excellence recently recognized by the National Science Foundation.
The $2.5 million, five-year Louis Stokes Midwest Regional Center of Excellence for Broadening Participation in STEM Award will allow IUPUI, Chicago State University, The Ohio State University and the Fermi National Accelerator Laboratory to disseminate information and build regional communities of broadening participation practitioners to increase science, technology, engineering and math workforce participation among traditionally underrepresented groups.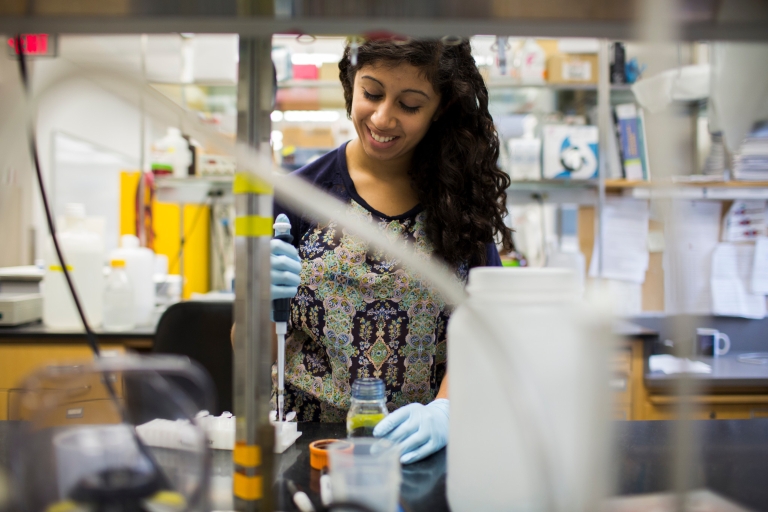 "We're thrilled to collaborate with colleagues at our partner institutions in this initiative," said Kim S. Nguyen, LSMRCE principal investigator; director for statewide and regional collaborations of the STEM Education Innovation & Research Institute, or SEIRI; and co-principal investigator/alliance director for the Indiana STEM Louis Stokes Alliance for Minority Participation.
"This award will support the center to serve as a hub for STEM educational research, dissemination and professional development activities that result in higher academic achievements of minority students working toward STEM degrees."
Through the award, the partner institutions will work to strengthen collaborations with six Midwestern Louis Stokes Alliances for Minority Participation programs and other partner institutions that serve as LSMRCE collaborators. Researchers will also organize annual conferences that offer professional development opportunities; provide social science research guidance and support and investigate the contributing factors that facilitate sustainable partnerships and research collaborations for improving the academic success of underrepresented minority students; provide minority students with research skill development, mentoring and professionalization activities; and develop a virtual broadening participation resource center.
"Through this important work, we hope to see more minority students who are underrepresented in STEM fields complete their degrees and join the workforce," said Pratibha Varma-Nelson, founding executive director of SEIRI.
SEIRI, administered by the IUPUI Office of the Vice Chancellor for Research, serves as the STEM education, innovation, research, evaluation and consultation hub at IUPUI.
"We strive to inform and reform undergraduate and graduate education not just here at IUPUI, but also beyond our campus," Varma-Nelson said. "An award like this helps us achieve that goal."