INDIANAPOLIS – Researchers at IUPUI need 5,000 Hoosiers of all ages to take part in a study that will help advance the diagnosis and treatment of bone and muscle disorders, the leading cause of disability in the United States.
It takes about an hour to participate in the study, which includes performing physical tests, providing a blood sample and undergoing bone mineral density scans – known as DEXA scans – to determine body composition and bone health. The physical tests include walking for six minutes and having walking speed, balance and grip strength measured.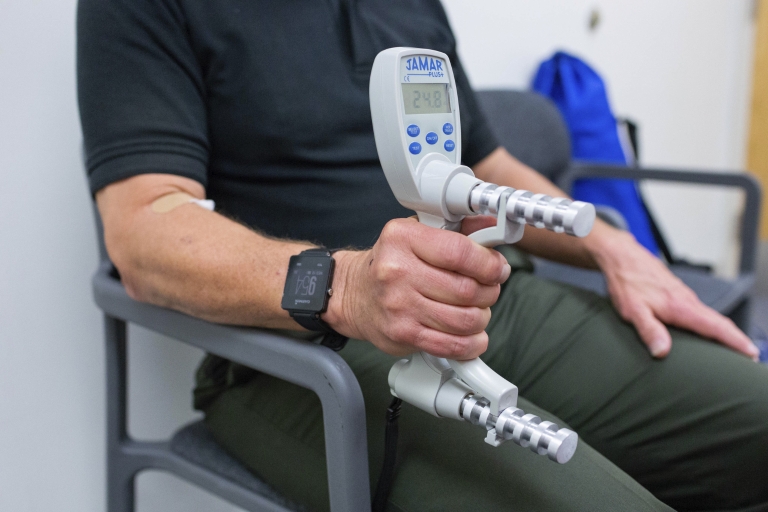 More than 900 Hoosiers have already participated. Researchers hope to recruit the balance over the next four years.
The blood samples are stored within the Indiana Biobank. They are connected to the results of the physical performance tests and scans, as well as the volunteer's electronic medical record, to create a database. That database will be a treasure trove for researchers seeking to develop new treatments and cures for bone and muscle disorders.
Volunteers between the ages of 5 and 100, regardless of their health condition, are eligible to participate. A broad range of people of various races, ages and levels of wellness are needed, said Dr. Stuart Warden, professor and associate dean for research in the School of Health and Human Sciences at IUPUI.
"We've tested people from patients coming out of the intensive care unit to college athletes, and everybody in between," Warden said.
The testing occurs at the Function, Imaging and Tissue Resource Core at IU Health University Hospital in Indianapolis. The FIT Resource Core is part of the Indiana Center for Musculoskeletal Health, created in 2017 to address a significant need to prevent and treat musculoskeletal disease.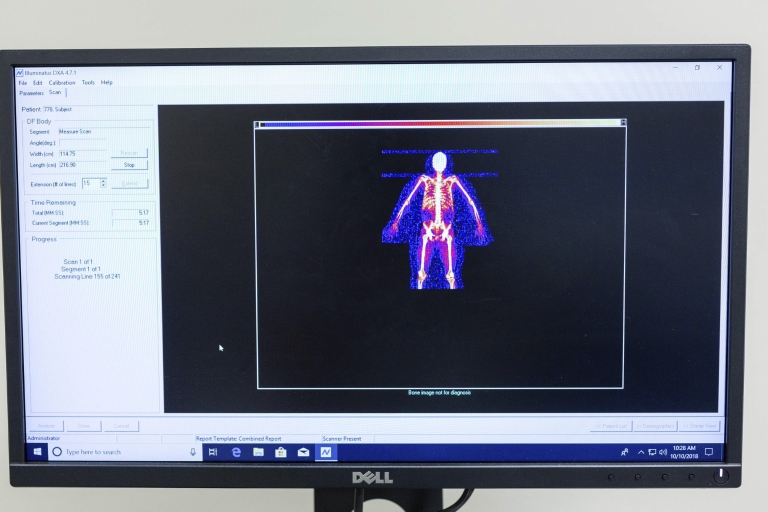 With the database, researchers will be able to quickly access data they need rather than go through the time-consuming process of collecting it themselves, Warden said. "Researchers will be able to use the database to rapidly and efficiently answer questions – like, for example, what sort of markers are in the blood that are related to physical performance or leg power or balance."
The information will help researchers as they seek to develop compounds and molecules that can target and treat muscle and bone loss stemming from aging or disease, Warden said.
In return for volunteering, study participants are given the results of their DEXA scans. DEXA scans are commonly used to assess the risk of osteoporosis and determine body composition, including lean or muscle mass, bone mass, and fat mass.
People who would like more information or want to participate should email icmhcrc@iupui.edu or call 317-278-3333.