ICYMI: Inside IU holiday publication schedule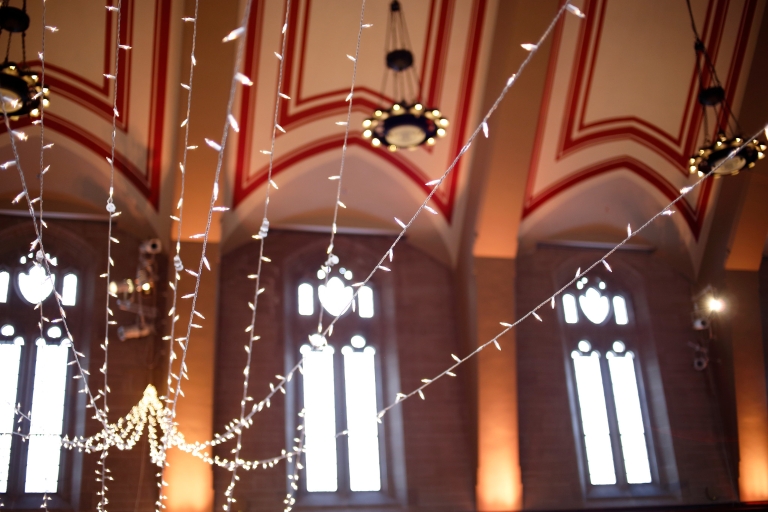 Just a reminder that Inside IU will be on an abbreviated schedule for the remainder of 2018. This will be the last edition for the year, and the first issue of 2019 will publish Jan. 23. Subsequent issues will be published every other Wednesday, with the exception of spring break.
Got a story idea or news tip? Share it with our team at iniu@iu.edu. Want to look up a story from an earlier issue? Visit the Inside IU archive.
All Inside IU stories appear on the News at IU website, the source for comprehensive news and information about Indiana University, and can be found by searching the tag "Inside IU" or under the "News for Faculty and Staff" tab.
Healthy IU launches new work-life resource
The Work + Life section of the Healthy IU website offers a more robust listing of work-life resources than ever before. Every IU campus is represented with local, campus-specific information.
The Work + Life web presence is the first time the work-life information has been curated and listed in one, comprehensive, universitywide resource.
Topics that are covered include:
Child and parenting
Breastfeeding support
Elder and adult care
Mental well-being
Alternative work schedules
Home and pet care
Work + Life classes and webinars
Navigating work and personal life
Enjoy Indiana
IU East online programs receive top rankings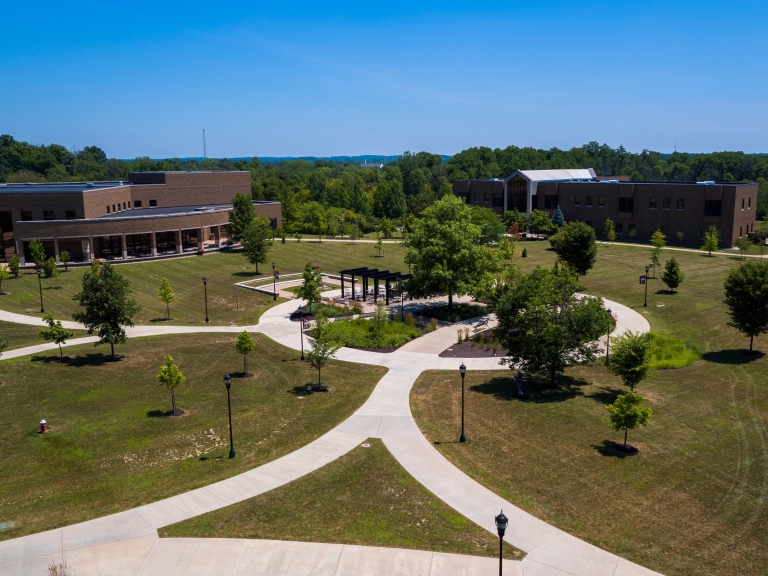 IU East recently had several of its online degree completion programs ranked on national lists for quality and affordability by Affordable Colleges Online and OnlineU.
Affordable Colleges Online ranked four of Indiana University East's online programs in the top 20 on two of its lists. The site is a leading resource for online learning and college affordability information.
IU East's online program in English, technical and professional writing is ranked 12th on the English and Humanities national best programs list. Additionally, IU East's political science online program is ranked 19th on the Political Science and Criminal Justice national best programs list.
Apply for grants from Women's Philanthropy Leadership Council
The application window for the 2019-20 Women's Philanthropy Leadership Council grant cycle is now open through Feb. 24, 2019.
The awards are granted to programs dedicated to one or more of the following focus areas:
Improving public health.
Increasing opportunities for diverse and underserved populations.
Creating global and service-learning experiences for IU students.
Supporting women's leadership initiatives.
Promoting and advancing STEM disciplines.
Providing educational and cultural enrichment to the greater IU community.
Developing a culture of philanthropy.
All IU community members, including students, faculty and staff, are eligible. Those who possess the vision and capacity to manage and effectively utilize grant funds in one of the aforementioned areas are encouraged to apply. Applications should be submitted via an online portal.
Each year, awards support a spectrum of IU initiatives that seek to better the university and the communities it supports. Since the program's inception in 2012, the council has awarded $823,188 to 87 projects across all of IU's campuses. Historically, grant awards have ranged in size from $2,500 to $25,000. Last year, 20 programs spanning seven campuses received funding.
Recipients will be notified by July 2019. For questions regarding the grant application process, contact Women's Philanthropy staff at wpiu@indiana.edu.
IU Bicentennial Education Conference organizers seeking local presenters, proposals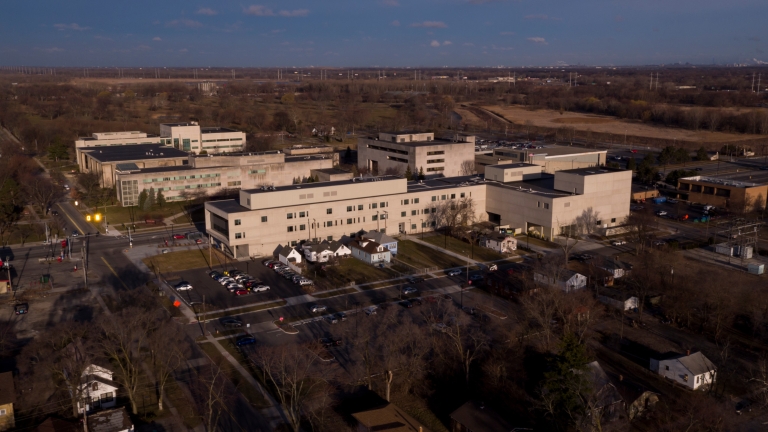 In collaboration with the IU Office of the Bicentennial, IU Northwest will host an education conference on March 29.
"Exploring Partnerships for the Future" will examine the region's most pressing educational access and achievement concerns, while also celebrating the contributions IU Northwest has brought to its surrounding communities.
With the intention of identifying and discussing ways to partner on improving educational outcomes and, thus, the quality of life for residents in Northwest Indiana, conference organizers are seeking session presentations for the daylong event.
Topics of interest include, but are not limited to: educational best practices, developing effective partnerships, exploration of available resources and improving the education pipeline.
Students, faculty, administrators, policy makers and service providers from any university, school or entity in Northwest Indiana with an effective program, partnership or intervention may submit a proposal by December 21. Proposal guidelines, as well as the registration form to attend the conference, are available on the IU Northwest website.
IU, McKinney Family Foundation expand partnership to advance environmental resilience
IU has been awarded three grants totaling more than $500,000 from the McKinney Family Foundation in support of initiatives across multiple campuses that are educating a new generation of leaders and changemakers in environmental resilience and sustainability roles. The grants count toward the $3 billion For All: The Indiana University Bicentennial Campaign.
The McKinney Family Foundation's strategic investments will create the McKinney Professor of Environmental Resilience and Philanthropy, bolster the foundation's support of the Indiana Sustainability Development Program and reinforce the McKinney Family Philanthropic Fellows program.
Indiana University among first to endorse Paris Call for Trust and Security in Cyberspace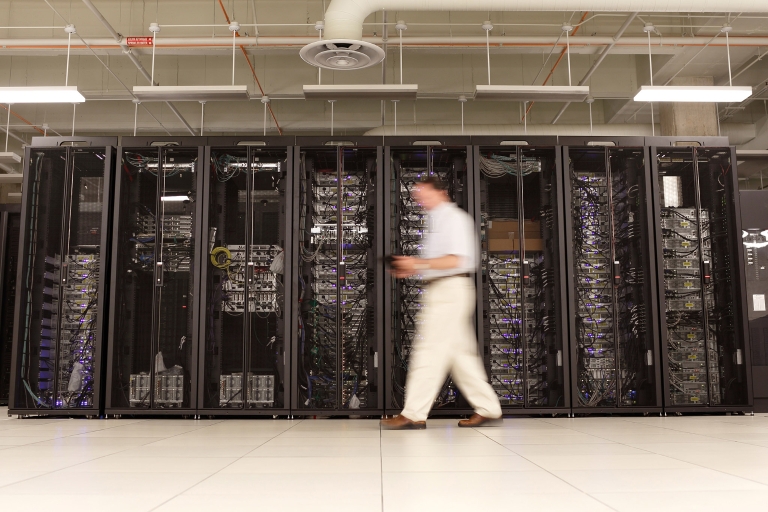 IU has joined in endorsing the Paris Call for Trust and Security in Cyberspace, a document calling for international cooperation in the realm of cybersecurity, presented by French President Emmanuel Macron at the Paris Peace Forum on Nov. 12.
The declaration was made at the 13th annual meeting of the Internet Governance Forum, hosted by the French government at the headquarters of UNESCO in Paris. Because of its leadership in the area of internet governance and cybersecurity, IU was encouraged to be an early signatory of the document along with universities in Asia and Europe and research centers affiliated with universities around the world.
Open Doors Report recognizes IU Bloomington and IUPUI for number of students studying abroad
IU has again demonstrated its commitment to providing students a global education, with record-breaking student participation in study abroad programs in the 2016-17 academic year.
Those efforts resulted in IU Bloomington ranking sixth among U.S. institutions for number of students studying abroad and 19th in the number of international students, according to the 2018 Open Doors Report on International Educational Exchange, released by the Institute of International Education.
2017-18 annual report reveals milestone year for research at IU
It was another record year for research at Indiana University. IU received $604.4 million in external funding for research and creative activities, the second largest total in university history.
But far more important are the extraordinary discoveries and creations of IU faculty and their impact on people in Indiana and around the globe. The IU Annual Report on Research 2017-18 provides brief highlights of some of the critical work accomplished by IU faculty, researchers, students and staff during this milestone year.
IU faculty, staff honored, hired, promoted:
Read about recent IU staff and faculty honors, promotions and hires, including:
Anna K. Jensen, who will be appointed associate vice president and university controller, effective Jan. 1.
Beauregard Middaugh and Kathryn Manteuffel, who have been named university director and associate university director, respectively, of IU Environmental Health and Safety.
Seven IU faculty members who have been awarded fellowships through the Fulbright Program.
Ten IU faculty members who have been named distinguished professors.