BLOOMINGTON, Ind. – Seven Indiana University faculty members have been awarded fellowships through the Fulbright Program, the flagship international educational exchange program sponsored by the U.S. government.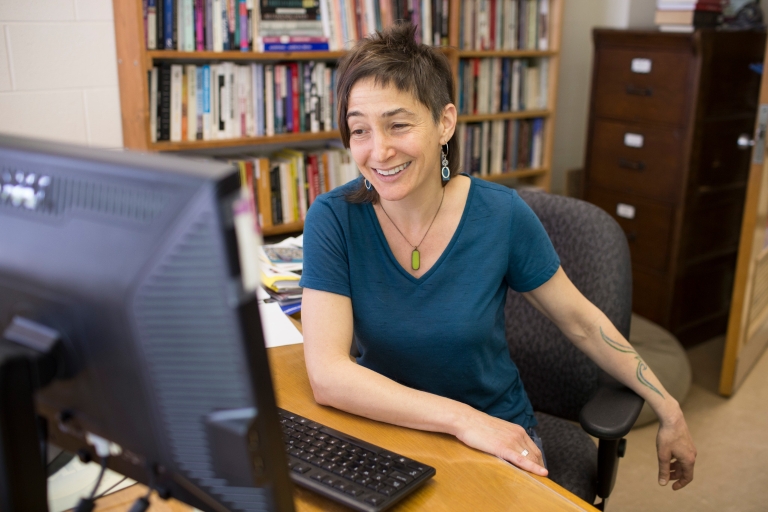 The awards support the faculty members' travel to Brazil, Kenya, India, Singapore, Slovenia, Spain and the Netherlands.
"The Fulbright programs offer a wide range of fellowships for faculty and graduate students, and IU scholars have been successful at all levels," said Hannah Buxbaum, IU vice president for international affairs. "The distinguished recipients represent disciplines across the university. We are proud of their achievements and honored that they have been chosen to represent Indiana University around the world."
The IU faculty Fulbright recipients and their projects include:
IU Bloomington
IUPUI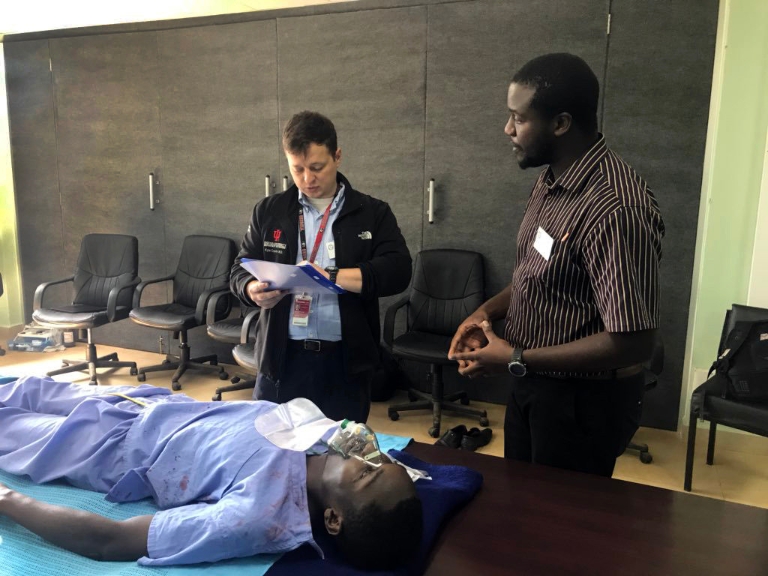 Robert G. Bringle, a Chancellor's Professor Emeritus of Psychology and Philanthropic Studies at IUPUI, will travel to Ngee Ann Polytechnic in Singapore; the Autonomous University of Madrid in Spain; and the Vrije Universidad in Amsterdam, the Netherlands, to lecture and conduct research on institutionalizing community service learning at each university. This is Bringle's second award from the Fulbright Program.
Kyle Carpenter, a general surgery resident at the IU School of Medicine, will travel to Eldoret, Kenya, to assist in the study of burn injuries and their care at Moi Teaching and Referral Hospital. This work will include the creation of a burn registry at the hospital, the assessment of its current capacity for burn care, and the comparison of its current provision of care to standards for essential burn care delivery established under the World Health Organization.
Mohamed Razi Nalim, an executive associate dean for research and graduate programs at IUPUI, is serving as a visiting professor at Vellore Institute of Technology in Vellore, India, to mentor faculty in conducting high-impact research, expand American-inspired engineering and education and research in India, and support research on clean energy and automotive technology. He is also pursuing opportunities to create a student exchange program between IUPUI and Vellore Institute of Technology and studying the response of India's engineering institutions and faculty to the challenges posed by environmental change.
Two IU Ph.D. students were also awarded Doctoral Dissertation Research Abroad Fellowships from the Fulbright Program. The recipients are:
Jessica Storey-Nagy, a Ph.D. student in the Hamilton Lugar School of Global and International Studies, who was awarded a fellowship to travel to Hungary for "Sovereign Voices: Decoding the Discursive Processes of National Identity Building in Modern-Day Hungary."
Eric Layman, a Ph.D. student in the IU School of Education in Bloomington, who was awarded a fellowship to travel to Taiwan for "Autonomy and Indigeneity in Taiwan's Aboriginal Education Policy."
In addition, IU Bloomington and IUPUI are serving as host to six Fulbright scholars traveling to the U.S. under this year's awards. The scholars, their areas of research and their home institutions are:
IU Bloomington
Nahuel Almeira, physics, National University of Córdoba, Argentina.
Yahuhen Dubrovin, judiciary system, Belarusian State University, Belarus.
Zhala Garibova, linguistics, Azerbaijan University of Languages, Azerbaijan.
Mira Nurmakhanova, banking, KIMEP University, Kazakhstan.
Marcela Slusarciuc, international relations, Stefan cel Mare University Suceava, Romania.
IUPUI
Juan Francisco Morales, pharmacy, National University of La Plata, Argentina.
The Fulbright Program was created to build relations between the U.S. and other countries to find solutions to global challenges and shared international concerns. Since its inception over 70 years ago, more 360,000 students, scholars, teachers, artists and scientists have traveled abroad under the program. Currently, it operates in over 160 countries worldwide.