What started as a job for some extra money became a beloved lifelong career. Now, with 46 years of greenhouse work under his belt, supervisor John Lemon continues to find passion for horticulture at Indiana University.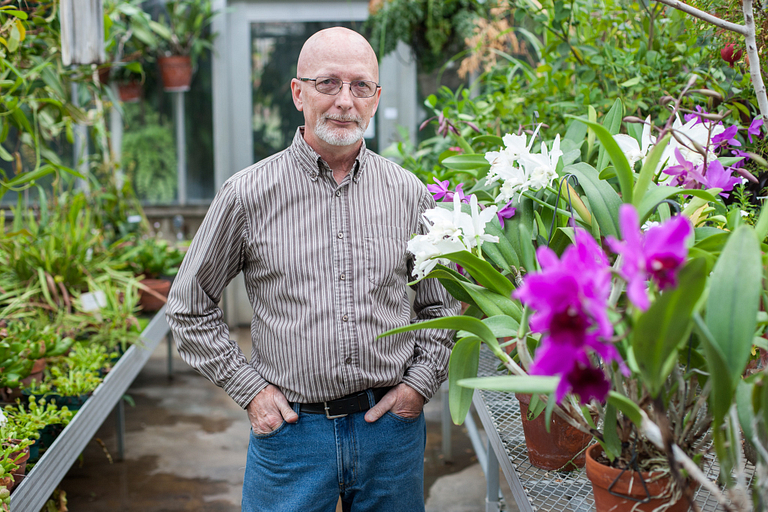 Lemon has worked at the Jordan Hall Greenhouse since 1972. He applied on a whim after a friend showed him the job listing. Decades later, he still wakes up every day and heads over to the greenhouse he started working at as a student. He and a team of three staff members are in charge of the grooming and upkeep of the plants.
While not much has changed over the years, Lemon is constantly meeting new people and visitors. The Jordan Hall Greenhouse, located on Third Street, is free to all visitors and tourists. Lemon said the greenhouse sees a lot of local elementary school classes, IU art classes and IU geology classes. Within the walls are numerous different houses with various temperatures.
He said one of the best parts of this job is being able to meet all different types of people with different ideas. "There are constantly new people coming through the greenhouse that I get to meet."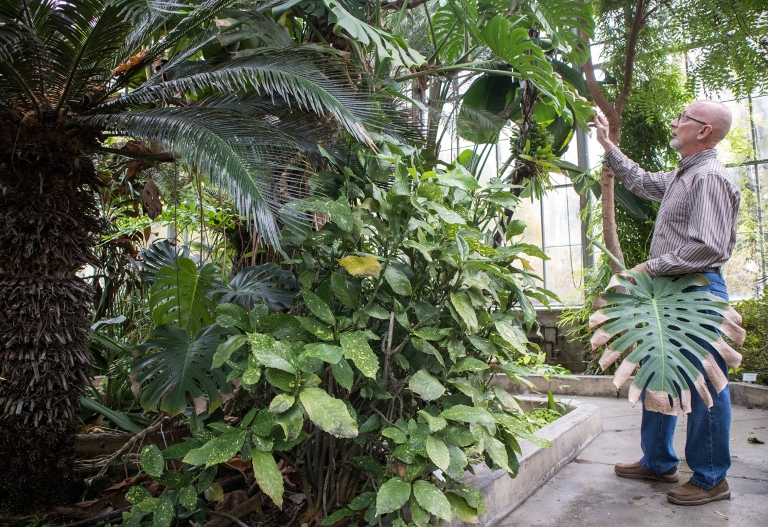 A typical day for Lemon could include fertilizing, pest control, repotting bulbs or making sure that the plumbing for the misting system is up to date. One of his current projects involves sterilizing a large batch of soil for a research project in the rooftop greenhouses at Jordan Hall.
"There is something always happening in the greenhouse," Lemon said. "This is not a monotonous job in any way. There is something to always learn about different plants."
Lemon enjoys showing off the insectivorous plants that catch insects into their traps. He also likes to show tourists the Vanilla fragrans, a common vanilla plant. Each plant requires placement in the correct house for temperature and just the right amount of watering and care.
"I learned most of what I know from hours of being on the job studying, watching and reading," Lemon said. "I never stop learning. The more you learn the more you realize you don't know."
Lemon has enjoyed his years at IU and has enjoyed watching the university and Bloomington grow and expand.
"After a while of working in the greenhouse I knew that I was happy. I didn't have a reason to leave."