BLOOMINGTON, Ind. – The Indiana University Office of the Bicentennial has selected the Center on Representative Government at IU to develop CitizIN, a free digital interactive learning tool for teaching about the history, government, geography, economics and people of Indiana.
The free app-based tool will be available to Indiana high school programs as a fun resource for teaching about Indiana, using primary source materials from the Indiana Historical Society, the Indiana State Library, the Library on Congress and other institutions.
The learning tool is being developed in response to the 2017 passage of Senate Enrolled Act 29, which mandated that Indiana high schools offer an Indiana studies elective.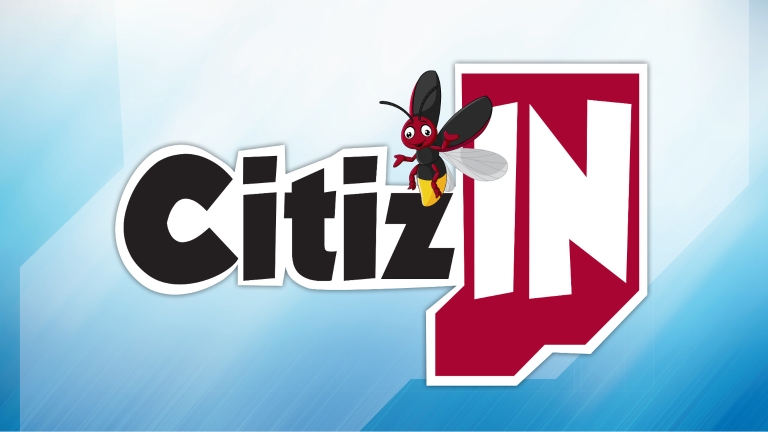 "The General Assembly has recognized the importance of offering Hoosier students the opportunity to learn more about who we are and from where we came as a state," said Sen. Eric Koch, R-Bedford, the measure's author. "I am grateful to Indiana University and its research partners for engaging with us to promote Indiana studies in such a unique and meaningful way."
The IU Center on Representative Government and the IU Office of the Bicentennial are partnering with more than 25 organizations to identify and review the primary sources that will be selected to recognize, celebrate and document Indiana's history and culture. The app's interactive features will include theme-based "stories," introductory videos, primary source analysis, knowledge assessments, mini game activities, a primary source gallery and a trivia challenge.
"Learning and understanding how our state evolved is essential to engaged civic participation and community service," said Mike Sample, director of the Center on Representative Government and IU vice president for government relations. "The Center on Representative Government is honored the IU Office of the Bicentennial selected to partner with us to develop this interactive tool that will be available for free to all of Indiana's teachers, who play a critical role in developing informed citizens."
The app will include six modules: Territory/Early-Statehood, Civil War, Industrialization (1865-1914), Great Wars and the Depression, Post World War II, and 1970s to the Present. Thematic areas cover the five strands of the Indiana studies standards: history, civics and government, geography, economics, and individuals, society and culture.
"We are fortunate to be partnering with a number of Indiana organizations, schools and teachers who are helping to drive the curriculum and content for each of the modules," said Elizabeth Osborn, education director with the Center on Representative Government. "When completed, this interactive learning tool will be a tremendous gift not only to our state's educators, but to anyone interested in learning more about our great state and how it developed."
The logo for the project includes a cartoon depiction of the Say's Firefly, Indiana's official state insect. The selection of the firefly as the state's insect was a result of heavy campaigning by students from Cumberland Elementary School in West Lafayette, especially Kayla Xu, now a sixth-grader.
Organizations assisting with research on the project include Indiana State Museum and Historical Sites, Indiana Historical Bureau, Indiana Landmarks, The Carnegie Center for Art and History, Indiana Archives and Records Administration, Indiana Geological and Water Survey, Indiana University Bicentennial Historian, Indiana University First Nations Development Institute, IUPUI University Library, Glenn A. Black Laboratory of Archaeology, the Eiteljorg Museum, Indiana Department of Natural Resources/State Parks and IU Northwest Library.
The advisory committee for the project includes Indiana Historical Society, Indiana Historical Bureau, Indiana Archives and Records Administration, Indiana Department of Education Office of eLearning, Geography Educators Network of Indiana, Indiana Council for the Social Studies, IU Department of History, IU School of Education, Ben Davis High School, St. Richard's School, Danville High School and Evansville Vanderburgh School Corp.
The digital education interactive will be supported with professional development sessions at IU's regional campuses and an educator website hosted by the Center on Representative Government. It will be available from the App Store and Google Play and will be available for use by Chromebooks and other computers through the website. It is expected to debut in fall 2019.
Indiana University was founded on Jan. 20, 1820, making it one of the oldest public universities in the nation. To celebrate its bicentennial, IU has developed a multiyear, multicampus program that will recognize and chronicle IU history, showcase the university's significant contributions to the world and set a course for the next century.
The Center on Representative Government was founded in 1999 by former U.S. Rep. Lee Hamilton with a mission to help prepare the next generation of citizens by working with educators to create programs that inform, inspire and motivate students and to encourage civic participation to seek solutions to the many challenges that confront our communities today.