For the second year in a row, downtown Carmel has been transformed into a German winter wonderland.
Christkindlmarkt, which drew more than 150,000 people last year, is a holiday festival that features more than 40 intricately decorated booths selling German food, drinks, Christmas gifts and decorations at Carmel's Center Green.
This year, Herron School of Art and Design freshman Emely Chacon was selected to help design eight of the merchandise booths, or "huts," as they're called at the festival.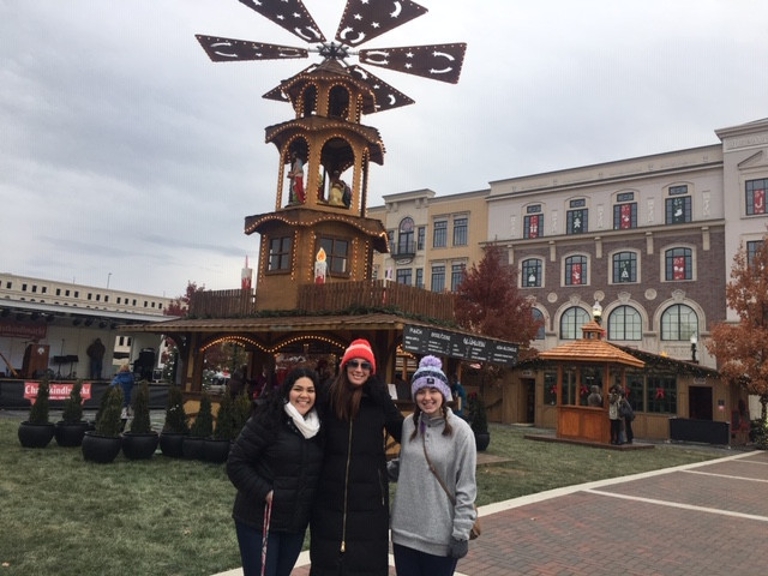 Chacon, who already has an associate degree in graphic design, was looking for an opportunity to expand her knowledge in visual merchandising when her career counselor at Herron suggested the festival internship.
"It was exactly what I was looking for," Chacon said. "I wanted to have a new experience and do something outside of school."
The three-week internship began with Chacon sketching designs for two days to plan how the booths would be best laid out. Once her designs were approved, she and the other interns were able to begin decorating the huts and determining the best way to visually display the merchandise inside the small spaces.
"The festival actually expanded the number of items that were in each hut this year," Chacon said. "We had to redesign the spaces to accommodate the larger quantities of merchandise."
While the exterior structures of the huts were already set, Chacon and the other interns were tasked with physically building the shelves and designing the aesthetics of the huts' interiors.
We had to create something that was visually appealing to guests and that would help drive traffic to the huts," Chacon said. "Seeing everything come to life was my favorite part."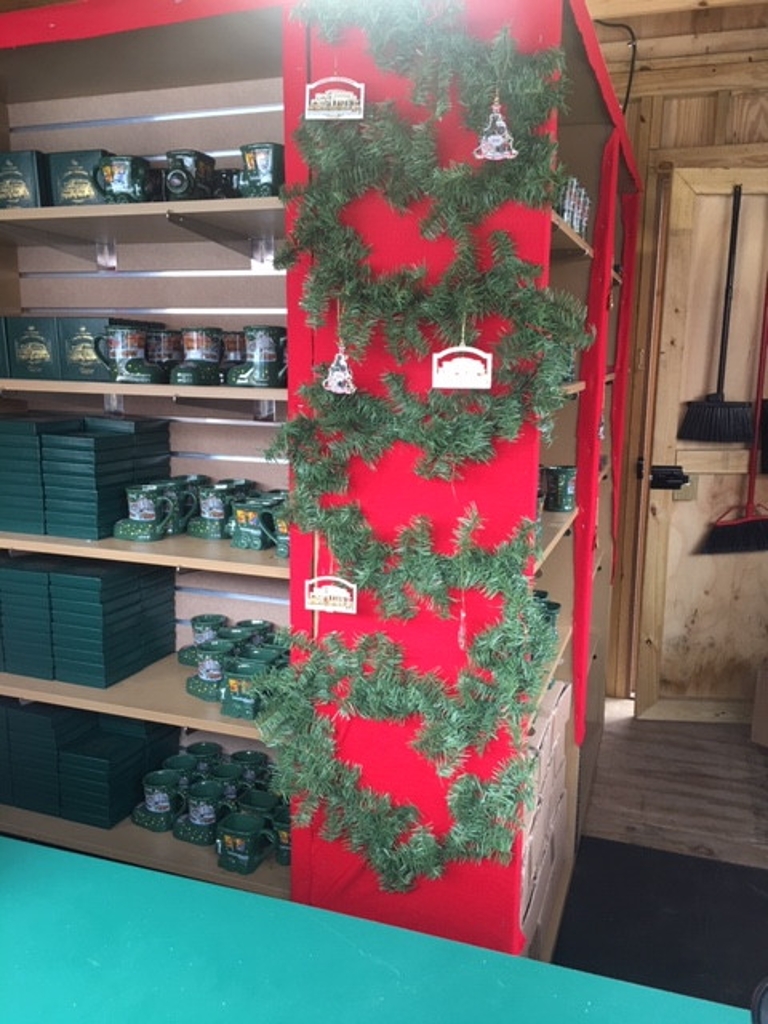 Some of the items that visitors will be able see on display and purchase are nutcracker dolls, music boxes and ornaments, as well as German decorations such as Weihnachtspyramides, or Christmas pyramids, and Schwibbogens, or candle arches.
"This has been a great opportunity for our students to apply art and design tactics to building and designing displays," said Colleen Rusnak, associate director of student services and career development at Herron. "I'm glad the school has built the connection with Carmel, because I am hoping more students can have this opportunity next year."
In addition to the Christkindlmarkt festival, Herron has worked with the Carmel Arts and Design District on its fall festival and has students' work showcased at its design center.
Christkindlmarkt is open to the public, and admission is free. Festival hours are 4 to 9 p.m. Wednesdays and Thursdays and noon to 9 p.m. Friday through Sunday. It is closed Mondays and Tuesdays. The festival ends Dec. 23.