INDIANAPOLIS – Intellectual property is playing a central role in a new program at the School of Engineering and Technology at IUPUI.
In the Engineering-Science Intellectual Property Project, a series of three classes marries intellectual property concepts with engineering and patent applications. Students create their own solution to an engineering challenge, build a prototype, and then guide it through patent and even commercialization processes.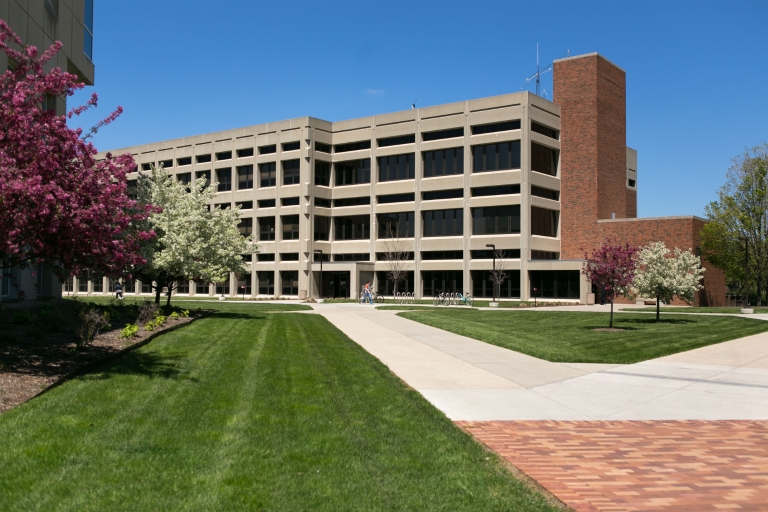 "This is a program in engineering education that will really shift the focus from a pure science-based education to applied education with a huge emphasis on intellectual property," said professor Hamid Piroozi, a visiting clinical professor of engineering and co-principal investigator and instructor of the program's intellectual property courses. "This is by far the most unique program of its kind."
More than 100 students are enrolled in the classes, which are funded with a grant from IUPUI's STEM Education Innovation and Research Institute's Seed Grant program as well as a grant from the Indiana Economic Development Corporation.
"This exciting new program will teach students how to turn a potentially innovative idea into a protectable invention," said School of Engineering and Technology Dean David Russomanno. "These concepts will be valuable in the marketplace for our graduates, as companies increasingly seek engineers with knowledge of intellectual property."
The three elective classes include a deep dive into patent law, with collaboration from the Indiana University Robert H. McKinney School of Law. Students will work with Piroozi, who is also a visiting clinical professor of law at the McKinney School, and at the end of the three courses can take the patent bar exam to become patent agents.
While patent agents can provide services that patent attorneys provide, except for legal opinions, they will also be in an excellent position to continue their education in law school, should they choose to do that after graduation.
"We're working toward establishing a certificate for the program; in order to do that, students will have to take the patent bar," Piroozi said. "That will be where the rubber meets the road in terms of weighing the success of the program."