Indiana University alumnus Clay Chafin has been named director of Bradford Woods, IU's outdoor learning and education center near Martinsville, Indiana. His tenure began Jan. 7.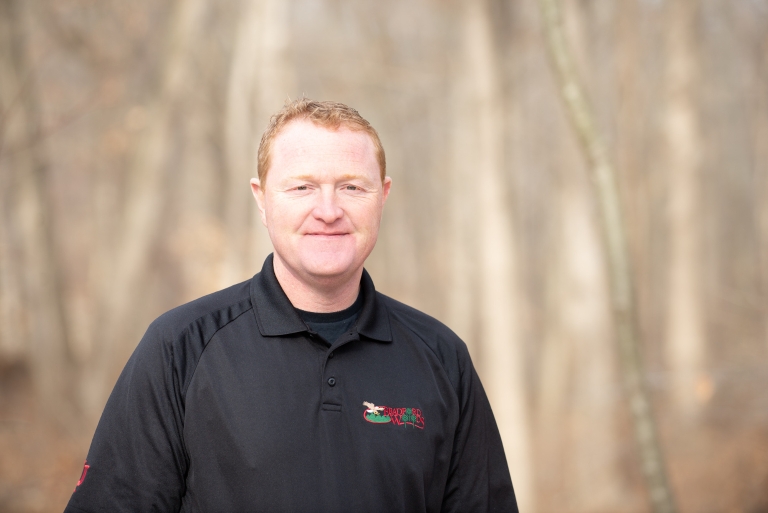 Chafin previously served as director of the town of Plainfield's Department of Parks and Recreation, director of recreation for the city of Greenwood's Parks and Recreation Department and assistant director of the Newton County Recreation Commission in Georgia.
He holds a bachelor's degree from the former IU School of Health, Physical Education and Recreation, now known as the IU School of Public Health-Bloomington.
"I am very excited to be part of the team at Bradford Woods and Indiana University," Chafin said. "In a short time, I've learned that the team of Bradford Woods is full of knowledge and passion for the programs and services they provide on a variety of levels to adults and children. It's great to be part of the team, and I look forward to what the future holds."
As director of Bradford Woods, Chafin will supervise all departments at the outdoor learning and education center and will develop and implement both an annual and long-range strategic plan for the center.
"Bradford Woods provides vital programs for the community and enhances the lives of so many," said Julie Bauters, assistant vice provost of IU Auxiliary Business Services. "Under Clay's leadership, I hope to see an expansion of our partnerships with outside organizations in order to enhance our program offerings and funding to support the learning and education center's mission."
Located on 2,500 acres, Bradford Woods in one of the largest private and naturally preserved woodlands in the state.
Bradford Woods serves about 15,000 guests annually, including fifth-graders from across the state enrolled in the center's environmental education program, which includes a three-day, two-night immersive experience. Through Camp Riley, funded by the Riley Children's Foundation, the center serves more than 1,000 youths each year with chronic disabilities and other medical conditions, offering campers such experiences as accessible scuba diving and water skiing.
The center also offers teambuilding and development programs for schools, teams and corporations, and it hosts Military and Family Therapy programs for veterans, first responders and other families. Project Wolf, designed for families with a teen on probation, has been operating for more than 15 years.
The 110-acre lake on the site was built in 1962 and is maintained by a 500-foot long, 24-foot high earthen dam. Bradford Woods maintains more than 55 unique facilities, many of which were built in the 1950s. Three structures are on the National Register of Historic Places: the historic Manor House, the barn and the Bradford Homestead.