After serving in an interim role for seven months, Benjamin Hunter has been promoted to associate vice president for Public Safety and Institutional Assurance. He also continues to serve as superintendent for public safety.
Hunter's diverse background in public safety, university administration and policing in both the university and community setting, as well as experience serving on the Indianapolis City-County Council for eight years, provides a unique skill set for this position.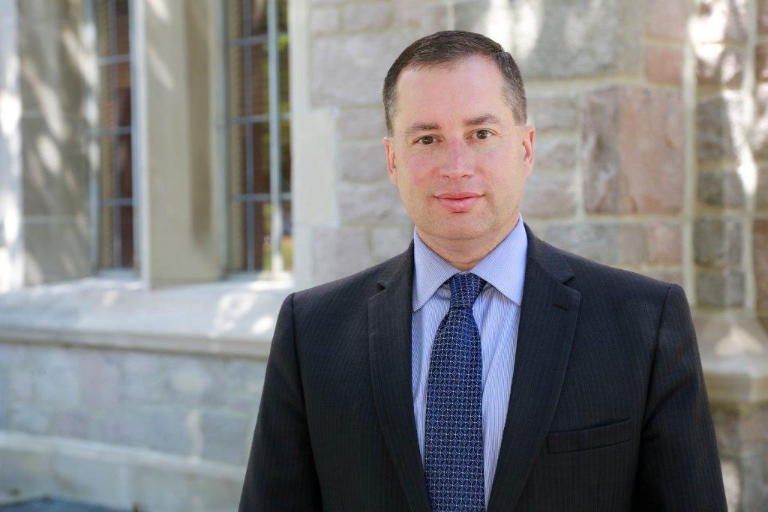 "Ben is a proven leader with a wide breadth of experience and knowledge in all areas supported by Public Safety and Institutional Assurance," said John Applegate, executive vice president for university academic affairs. "I'm very pleased to see him continue his leadership in PSIA in the role of associate vice president."
As associate vice president, Hunter advises university leadership on strategy, policy and execution for a number of areas, including emergency preparedness and response, administrative and academic continuity, policing and community safety, homeland security, emergency communications, and environmental health and safety. In addition to these responsibilities, he oversees strategy, policy and practices for public safety across Indiana University, which includes the IU Police Department and the IU Police Academy.
"I am grateful for the opportunity to work, collaborate and strategize with a dedicated staff within Public Safety and Institutional Assurance," Hunter said. "My commitment to serve our students, faculty, staff and visitors is strong in ensuring we have the best teams addressing environmental health and safety, campus police protection, emergency management, and physical security."
Hunter, an IUPUI alumnus, joined Public Safety and Institutional Assurance in December 2016 as superintendent of public safety. Before returning to the university, Hunter worked at Butler University for eight years, serving as executive director of Public Safety, Community Relations and Government Affairs, chief of staff in the Office of the President, director of Public Safety and Chief of Police. He has also been a police sergeant with the Indianapolis Metropolitan Police Department and an IU Police Department officer on the IUPUI campus.
Hunter officially assumed the associate vice president responsibilities on Jan. 1, 2019.