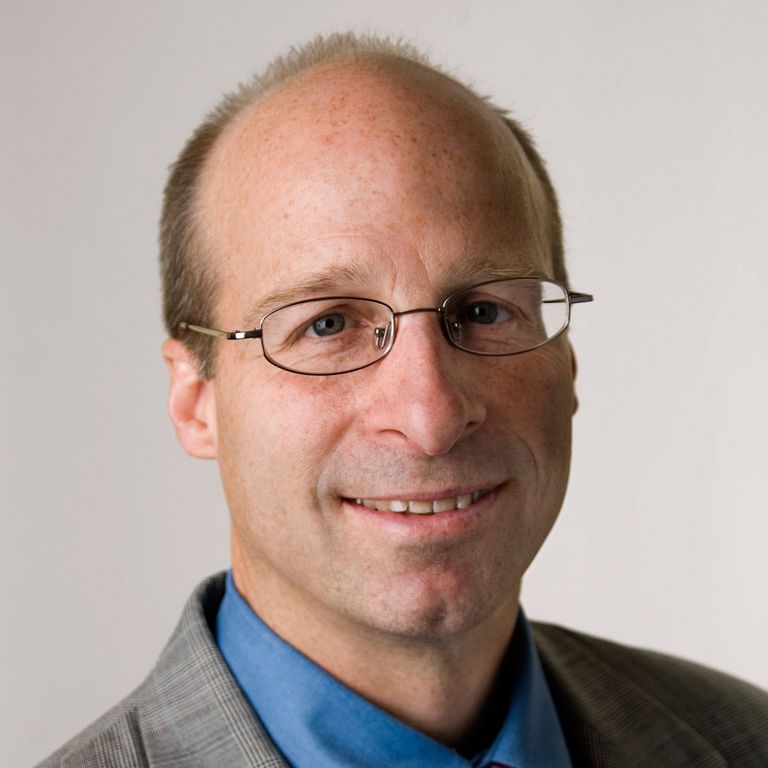 Michael C. Morrone, senior lecturer in business communication in the Indiana University Kelley School of Business, has been reappointed director of IU's Faculty Academy on Excellence in Teaching, known as FACET. His three-year reappointment was effective Jan. 1.  
"I'm very excited that Michael has agreed to continue his great work on this important IU institution," said John Applegate, executive vice president for university academic affairs. "His longtime membership to FACET, the active role he has played in the organization and the great work he has done at its helm are a reflection of Michael's deep commitment to excellence in teaching. I'm eager to see what he accomplishes during the next three years."
Inside IU caught up with Morrone to learn about his plans for the organization, his passion for teaching and learning, and more.
Question: How does FACET serve faculty, and why is it an important service?
Answer: FACET is a longtime presidential initiative with a focus on excellence in teaching, but beyond that, it is a faculty community. FACET members have a super positive attitude about teaching and learning; therefore they share ideas, constantly learn from each other, push the envelope and get recognized for it. Becoming a FACET member is a great way to not only achieve excellence but maintain it for your entire career.
Q: What has been your biggest accomplishment in the last three years, and what are some of the lessons you've learned?
A: When I stepped into this role, one of the first things I wanted to do was learn how FACET members saw themselves and where they wanted to go with the organization. We started with a strategic plan exercise, which had been done before in FACET's past but helped continue a commitment to the core identity of what FACET is while updating for our current environment.
One of the things that came out of it that I wasn't expecting is that we changed the name of the organization from the Faculty Colloquium on Excellence in Teaching to the Faculty Academy on Excellence in Teaching. This is a group that really, part and parcel, is the academy, which is why we ended up including that in our name.
As part of the academy, in the past 30 years, the scholarship of teaching and learning has really grown roots internationally, including at IU, and FACET has been instrumental in that by publishing two journals and multiple volumes of the quick hits on teaching series. Also, FACET members often become leaders in teaching and learning in their disciplines, in their departments and schools, and on their campuses.
Q: What's at the top of your mind as you embark on the next three years as the leader of FACET?
A: One of the things that started in my second year is teaching.iu.edu, which President McRobbie referred to in both the 2017 and 2018 State of the University addresses. The site is already a robust portal to IU resources to support faculty in their efforts to achieve effectiveness, excellence and continuous improvement in carrying out IU's teaching mission.
FACET, with its partners – particularly the campus centers for teaching and learning – and UITS are looking to expand the resources available through teaching.iu.edu. We are also developing the site to include more ways for all faculty at IU to engage with IU's many teaching tools, resources and faculty development organizations, and to engage with each other in conversations about effective teaching.
Additionally, if you think about how long FACET has been in existence – 30 years – we are seeing a lot of our longtime members reach retirement. It's always been the case that new members bring in great new energy and new ideas; FACET is after all a grassroots organization. Now, though, there's really a need for new members to usher us into the future. I think these individuals have a huge opportunity and even a responsibility to help us move forward, and as FACET's director, I have a responsibility to work with the membership to bring new ideas to life.
Q: Why are you personally drawn to this work, and what does it mean to you to be able to continue in this role?
A: My story is probably a similar story to others. When I was in high school and college, I had teachers and professors who helped me become who I am. Sometimes it was the feedback they gave me that helped light bulbs go off, sometimes it was the fact that they really took an interest in me for who I am.
When I think about these heroes of my learning, I hope that I can be that for my students, and I hope that every faculty member at IU can be that for their students.
Q: How do you think entities like FACET help address some of the larger issues that institutions of higher education are facing today?
A: FACET is an organization that is committed to the students. Right now, more and more people are questioning the value of higher education, but an organization like FACET that's committed to helping students learn and be their best is exactly what the public wants.
Everyone wants students to come away from college with the skills, abilities and knowledge that allow them to live meaningful lives. FACET disseminates a passion for teaching and learning, shares knowledge required to teach the best you can teach, and celebrates excellent teaching. As FACET achieves its mission, it helps spread best practices for teaching and learning in many ways, not least of which is exemplifying, studying and sharing best practices. This focus on effective teaching helps our students, and the effect reaches our communities as our students move on from IU to make their ongoing contributions to society.