The numbers are impressive. During the most recent academic year, nearly 4,000 students from Indiana University campuses studied abroad; 500 participated in service projects or other non-credit-bearing experiences in other countries; and more than 8,000 international students were enrolled in graduate and undergraduate degree programs throughout the university.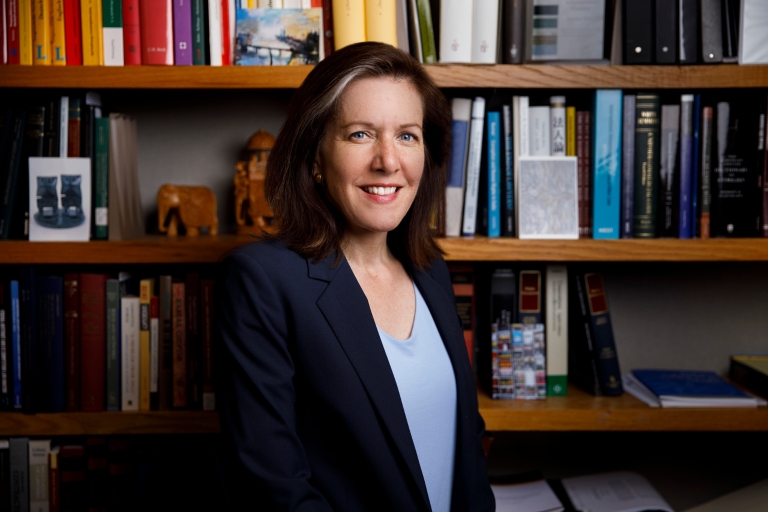 In the same time period, we opened our fourth IU Global Gateway office, in Mexico City. Departments and schools around the university entered into more than two dozen new agreements with partner institutions overseas, supporting faculty and student exchanges and other forms of collaboration.
We are justifiably proud of statistics like these. They reflect the sustained commitment of faculty and of university leadership to global engagement, as well as the efforts of incredibly dedicated and knowledgeable staff members who work in central offices and throughout our schools.
But the statistics are just shorthand for communicating how central international activity is to our university's mission. It's the impact of that activity that motivates our work. That impact is communicated with more immediacy in other ways, highlighting the values that international engagement serves.
For instance, as part of its recent 75th anniversary celebration, the Office of International Services ran a video contest that invited international students to create three-minute videos sharing their intercultural success stories. One hundred and thirty students submitted videos (which, by the way, displayed astonishing creativity, as well as serious design skills.)
The students spoke compellingly both to the challenges of communicating across cultural and language divides, and to the transformational experience of learning to confront, understand and value other perspectives. And they connected the value of that experience to their futures.
As one of the students said, "International perspectives enrich our learning environment. They make us more culturally literate and more prepared for the global interconnected world in which we'll be living and working."
In October, IU Communications published a feature on IU's engagement in Rwanda that powerfully conveyed the range and impact of our activity there. It illustrated ways in which IU researchers and students contribute to the improvement of conditions in that country – through projects including literacy training and the application of 3D printing technology to produce prosthetic limbs.
The activity there is just one example of the kind of overseas projects that IU researchers conduct, in collaboration with local partners, through institutes including the IU Center for Global Health, the School of Education's Center for International Education, Development and Research, and the Kelley School's Institute for International Business, as well as through the Office of International Development. Those projects are a manifestation of IU's commitment as a public university to improve conditions in global communities as well as locally.
Any look at the impact of IU research likewise communicates how central international engagement is to our work. It is by collaborating across borders – with the international students in our labs, with the co-investigators at our partner universities, with the visiting scholars on our campuses – that we bring the best expertise to bear on shared problems.
The results of that research, including new medical treatments, innovative technologies and insights into social systems, improve society everywhere. And at the same time, engaging in that work with partners from around the world – including in societies different from our own – helps to promote the value of free and open academic inquiry that is so critical in today's world.
Hannah Buxbaum is IU vice president for international affairs.