Healthy IU shares three surprising ways to have a healthier 2019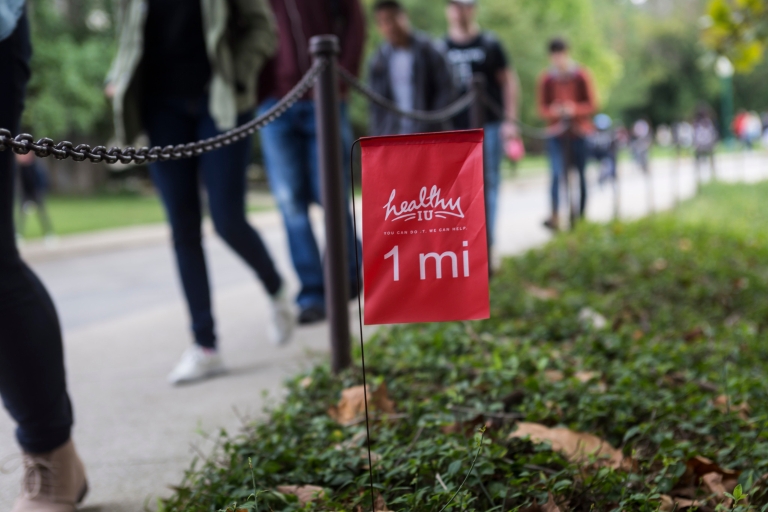 There is an excitement in the air as many friends and colleagues start their journey toward a health-related New Year's resolution.
Many of these resolutions center on nutrition and physical activity, which are great gateways to feeling your best. But just as wellness is multidimensional, so are the ways to work toward it. Research offers insights into other healthy habits that significantly improve our health, and they might surprise you. Here are some tips from Healthy IU:
Catch some zzzs: Getting enough sleep can improve just about every aspect of life. Besides providing a well-rested feeling, sleep is important for learning, problem solving, managing stress and regulating mood. It also promotes a healthy immune system and helps prevent chronic conditions like obesity, heart disease, diabetes and cancer. Join the online "Sleep Great IU!" Challenge to practice simple habits that can help you sleep well and feel more energized throughout the day.
Build a crew: Studies have shown that social support can lower blood pressure, improve our ability to cope with stressful situations and promote healthy lifestyle behaviors. And for those working toward a goal, a buddy or group can provide motivation and fun. Walk with a co-worker at lunch, or ask your family to pick some healthy meals they'd like to try. Healthy IU invites you to meet others with a common healthy interest by registering for a free class.
Treat yourself like a friend: Between our resolutions and our personal and work-related responsibilities, we can sometimes feel like we're coming up short. But viewing our missteps or struggles through a lens of self-compassion can improve psychological, emotional and physical well-being, as well as self-regulation. For more resources to help balance work and personal life, check out Healthy IU's Work + Life website.
Indiana University campuses across state receive grants
Several Indiana University faculty and campuses across the state have recently received grants to fund research and programs, including:
IU Kokomo, which received a $50,000 grant as the winner of the Misinformation Solution Prize, presented by the Rita Allen Foundation and RTI International in partnership with the Aspen Institute. The grant will fund paid peer mentors who will teach new college students at IU Kokomo how to consider information that doesn't agree with what they already know.
Four IU faculty members from IU Bloomington and IUPUI, who were awarded a total of $240,000 in National Endowment for the Humanities grants for projects that examine French history, the late-life history of American modernist figures and local histories of Indiana counties.
IU Kelley School of Business No. 1, IU Online ranked in Top 20 by U.S. News and World Report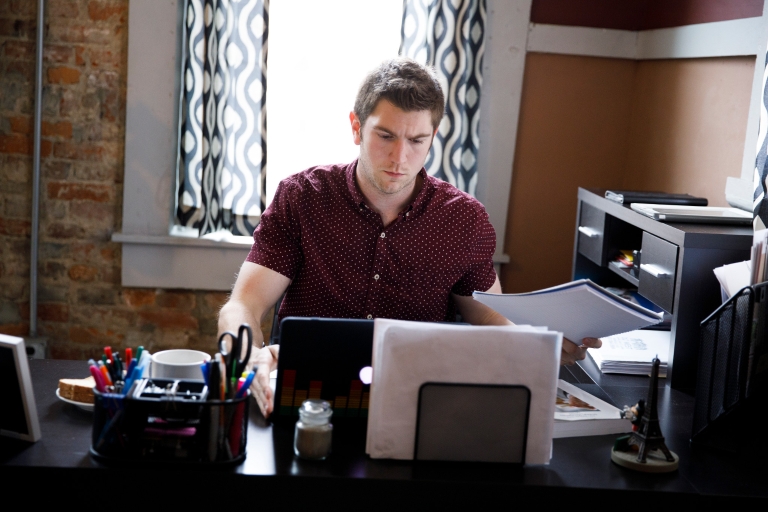 IU's Kelley School of Business is No. 1 among online MBA programs and online master's programs in the latest U.S. News and World Report Best Online Education Program rankings. The IU Online bachelor's degree program ranks 20th on the 2019 list.
The Kelley Direct Online MBA program is tied for first, and the Master of Science online program stands alone at the top. Each were ranked second a year ago.
IU Online's jump into the Top 20 for bachelor's degrees marks a move of 21 spots from last year and from 34th in 2017. Also ranked are online graduate programs at the School of Nursing at IUPUI, at 23rd, and the IU School of Education, at 45th.
Education faculty members at IU Bloomington and IUPUI make Edu-Scholar Public Influence Rankings
Professor Lori Patton Davis at the IU School of Education at IUPUI and professor Chris Lubienski at the IU School of Education Bloomington have been named to the latest Edu-Scholar Public Influence Rankings, which honor 200 university-based scholars for their influence on education practice and policy.
The methodology includes factors such as mentions in the media and the Congressional Record, published books, and web mentions to annually rank the most influential education scholars.
Lubienski, professor of educational leadership and policy studies at IU Bloomington, comes in at 102. A member of the IU faculty since 2016, Lubienski researches education policy and reform as well as the political economy of education, particularly concerning equity and access issues. He has been a frequent source for national media, including The New York Times and The Washington Post. His most recent book is "Privatization and the Education of Marginalized Children: Policies, Impacts and Global Lessons."
Patton Davis, an associate professor of urban education and a well-known researcher on college campus culture centers, ranked at 177. She is also the editor of the book "Culture Centers in Higher Education." She joined the faculty at IUPUI in 2012.
IU partners with two Indiana universities and others to address challenges in developing countries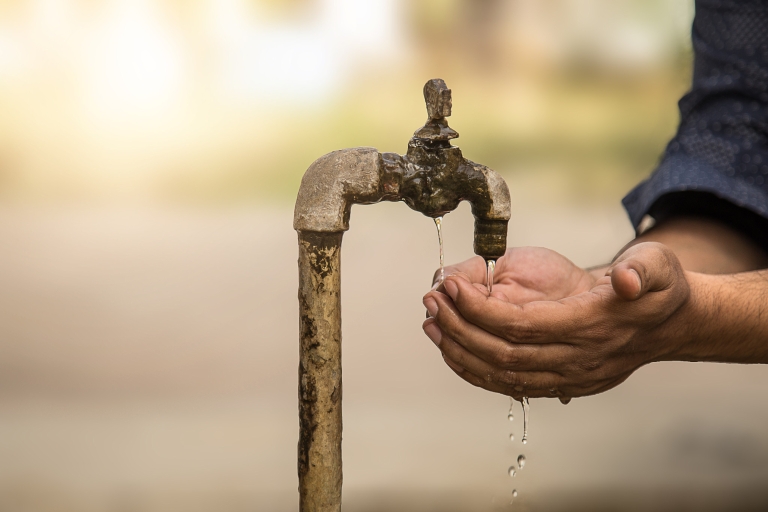 IU is joining forces with two Indiana universities and partners throughout the world to find research-based solutions to challenges in developing countries.
Earlier this fall, IU became a partner in the Long-Term Services for Research and Partners for University-Led Solutions Engine consortium, known as LASER PULSE, aimed at finding research-driven, practical solutions to critical development challenges in low- and middle-income countries throughout the world. The partnership includes Purdue University, Notre Dame University, Catholic Relief Services and Makerere University in Uganda.
Supported by a $70 million, five-year U.S. Agency for International Development grant, consortium members will identify new research questions; conduct demand-driven research; and translate research results into development solutions in developing countries. The consortium also aims to build the technical and research capacity of participating universities and researchers in those countries.
Important reminder about research
As of January 2019, many federal research agencies are impacted by the partial federal government shutdown. During the shutdown, no new grants or contracts will be awarded by the impacted agencies. Grants.Gov, FastLane, and Research.gov proposal preparation and submission will be available, but proposals will not be processed until the impacted agencies are reopened.
Unless otherwise notified by a federal agency or pass-through sponsor, performance on existing federally funded grants and contracts may continue during the shutdown.
Learn more on the Office of the Vice President for Research website.
IU faculty and staff honored, hired, promoted
Read about recent IU faculty and staff honors, hires and promotions, including:
IU website offers university images for public use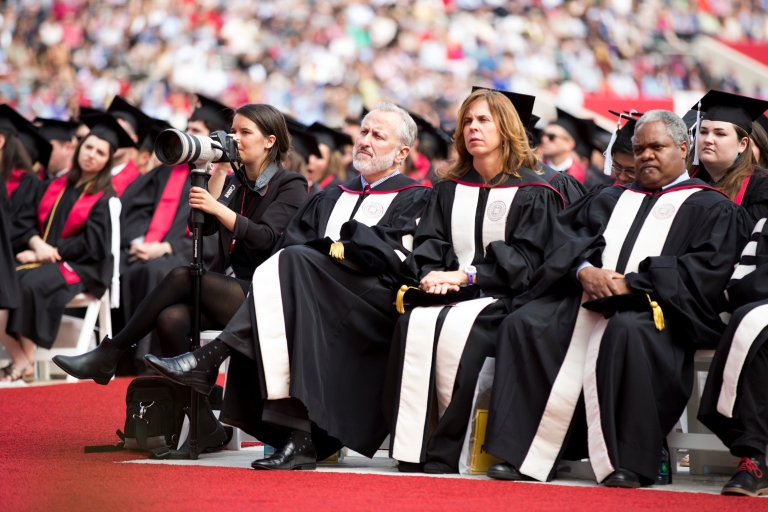 The IU Communications Visual and Audio Services team has launched a new resource for image distribution.
IU Images is a free resource for members of the IU community and the public to find and download official campus imagery produced by the university's photography team. The site includes more than 2,500 marketing images representing IU's regional campuses and centers around the state.
For more information, visit the images website or contact Chris Meyer at chmeyer@iu.edu or Angela Lindauer at lindauer@iu.edu.
IU to recognize Black History Month with celebrations of art, history, culture and leadership
Throughout February, IU's campuses will mark Black History Month with events, speakers and programming that recognize African-American achievements and celebrate black history, culture, art and leadership.
A celebration that grew out of initiatives at college campuses, Black History Month officially became a nationwide recognition in 1976. Ever since, IU has taken time in February to honor the achievements of African-Americans and examine the historical and contemporary dimensions of the black experience.
Select Black History Month events are taking place on several IU campuses.
Office of the Vice President for International Affairs offers internal grants for faculty
The IU Office of the Vice President for International Affairs supports a variety of competitive funding opportunities that help IU faculty members advance their research and teaching through international engagement. These include a number of exchange programs as well as internal grant programs, including:
Global Gateway Seed Grants for IU Alliance of Southeast Asian Nations, China, Europe, India and Mexico gateways: Deadline is eight weeks before your proposed event.
International Short-Term Visitors Grants: Deadline is eight weeks before your proposed event.
Language Learning Grants: Deadline is eight weeks before the start of your proposed program.
Overseas Conference Grants: Deadlines are Jan. 15, April 1 and July 1.
Overseas Study Program Development Grants: Deadline is Feb. 2.
President's International Research Awards: Deadline is Feb. 1.
Renmin University of China-IU joint research grants: Deadline is April 1.
Watch for a fall 2019 application deadline for Short-Term Exchange Programs for the 2020-21 academic year. Exchange positions may be offered in Brazil, China, Germany, Ghana, India, Italy, Japan, Mexico, Poland, Russia, South Korea and Thailand.
Guidelines and application forms can be found on the Office of the Vice President for International Affairs website. Questions can be sent to ovpia@iu.edu.