BLOOMINGTON, Ind. – Indiana University's Kelley School of Business is No. 1 among online MBA programs and online master's programs in the latest U.S. News and World Report Best Online Education Program rankings. The IU Online bachelor's degree program ranks 20th on the 2019 list.
The Kelley Direct Online MBA program is tied for first, and the Master of Science online program stands alone at the top. Each were ranked second a year ago.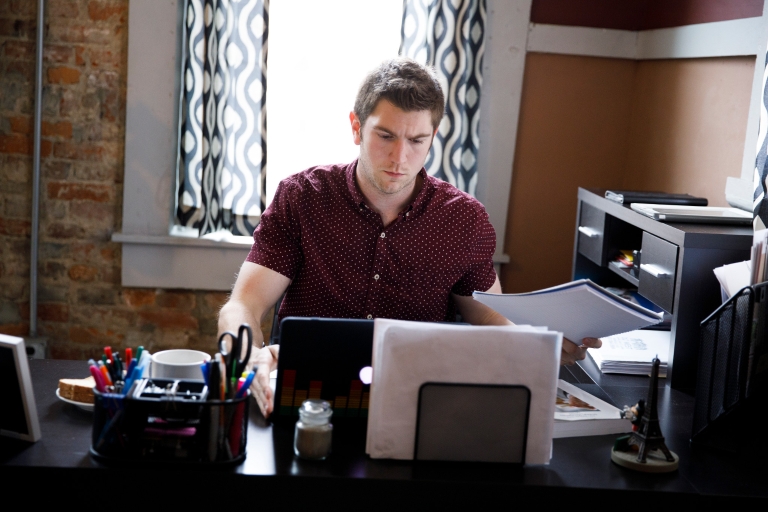 IU Online's jump into the Top 20 for bachelor's degrees marks a move of 21 spots from last year and from 34th in 2017. Also ranked are online graduate programs at the School of Nursing at IUPUI, which is ranked 23rd, and the IU School of Education, which is ranked 45th.
"Behind the success of IU Online is the authenticity, integrity, rigor and innovation that have long been the hallmark of an IU education," said John S. Applegate, executive vice president for university academic affairs. "Our pioneering approach to developing programs and tools that evolve with the needs of new generations of learners ensures our graduates are prepared to navigate an ever more complex world."
The Kelley Direct program began in 1999 and was the first online MBA program to be offered by a top-ranked business school. Since then, more than 4,200 students have earned Kelley MBAs through the program, and more than 1,000 people have earned Master of Science degrees.
"As the online market is becoming more crowded, it's wonderful to continue to be recognized as the best choice for online MBA and M.S. degrees," said Idalene "Idie" Kesner, dean of the Kelley School of Business and the Frank P. Popoff Chair of Strategic Management. "We've worked hard to continue to evolve with innovative programs and initiatives that engage students and offer them similar experiences as our residential programs."
Taught by the same faculty who teach in Kelley's residential programs, Kelley Direct offers seven dual-degree tracks and more than 60 courses. The Master of Science program's degree offerings include business analytics, finance, entrepreneurship and marketing.
IU has been a forerunner in online programs at both the undergraduate and graduate level for more than 20 years, now offering more 125 online degree and certificate programs. In fall 2018, more than 5,700 students enrolled in IU Online programs, including 2,089 undergraduate students.
Across IU, nearly 34 percent of all students took one or more online classes in 2018, and 913 are enrolled 100 percent online.
"Our strategy to grow IU's online strength from within our schools and campuses is proving its effectiveness," said Chris Foley, associate vice president and director of the IU Office of Online Education. "It enables IU's high-quality offerings in the residential and online formats that students require."
The School of Nursing based at IUPUI offers students nine tracks within its Master of Science in Nursing program, the majority of which is taught online.
"This ranking reflects our faculty's commitment to student learning and mentoring, a curriculum based upon evidence-based clinical practices, and an emphasis on empowering exceptional nurse leaders," said Robin Newhouse, dean of the IU School of Nursing. "Master's-prepared nurses play a critical role in patient care across Indiana."
The School of Education provides online learning experiences for students working toward academic certificates, master's degrees and doctoral degrees.
"We're proud of our comprehensive online programs, and we will continue to look at accessibility and improvements to their quality and effectiveness," said Lemuel W. Watson, dean of the IU School of Education in Bloomington. "We remain innovative in our approach to reaching as many students as possible and will continue to share our expertise across the state, across the nation and with other agencies related to education."
U.S. News rankings for bachelor's degrees are based on four criteria – student engagement with faculty and each other (35 percent), services and technologies (25 percent), faculty credentials and training (20 percent), and expert opinion (20 percent) – from a survey of high-ranking academic officials.
A complete list of IU's online programs is available on IU Online's website.