The small southern Indiana communities of Huntingburg, Salem and Nashville are within a 100-mile radius of each other. But the three towns have different traditions and offer unique opportunities when it comes to quality of life and place.
That's why representatives from Indiana University Bloomington's Arts and Humanities Council and Center for Rural Engagement spent a year meeting with mayors, Chamber of Commerce members, school administrators, teachers and artists in these towns before launching the Rural Arts Series, a program aiming to mobilize the many arts and culture resources at IU to cultivate offerings in southern Indiana.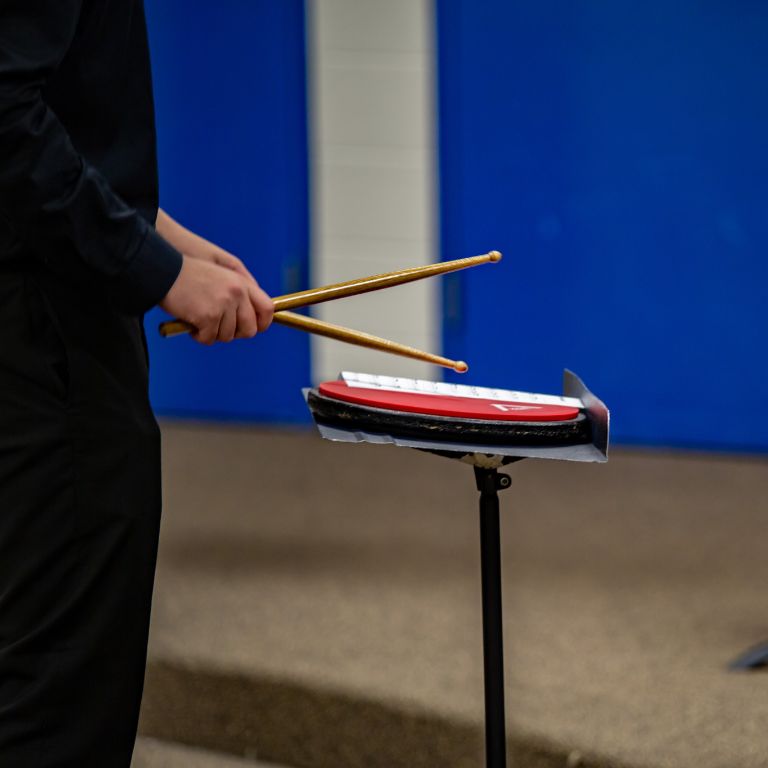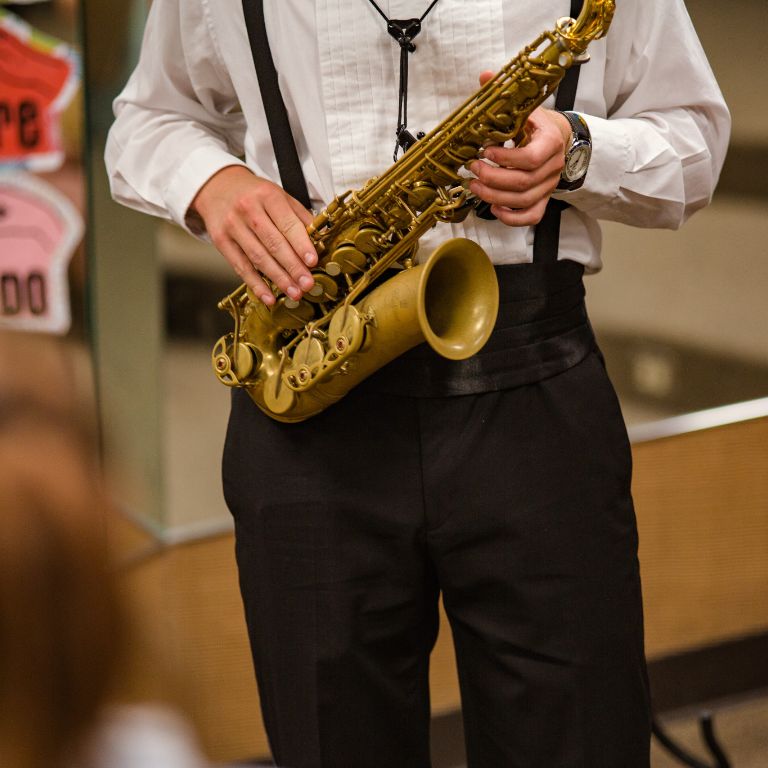 Photos by Jeni Waters, IU Center for Rural Engagement
For instance, Arts and Humanities Council director Ed Comentale said this listening tour found that Salem – a bustling family town with lots of young, vibrant talent – is seeking new resources to sustain the creative dreams of its younger artists. Nashville, on the other hand, has a rich history of traditional arts and crafts that fuels its tourism economy, but its graying community strives to update and expand this tradition for the future. As team leader for the Center for Rural Engagement's Quality of Place initiative, Comentale and his staff pinpoint the specific needs of each community and then mobilize IU's vast resources to cultivate the unique cultural identity of each community from the ground up.
Representatives from IU and Brown County Schools decided that partnering to better incorporate the arts into the local children's education was one solution for the community's challenges. Last semester, Brown County students participated in master classes taught by IU Jacobs School of Music students, completed creative writing immersion workshops, wrote poetry inspired by art from the IU Eskenazi Museum of Art's collection and more. These efforts within the school district will be supplemented over the next few years with new community residencies, collaborative exhibits, the development of a maker space and new programs that connect the county's young population with the galleries and performance spaces downtown.
"Arts are a huge part of the history of Brown County, because we are a community that was settled for artists," said Laura Hammack, superintendent of Brown County Schools. "It's important that we teach the legacy of who we are as a people to our students, and this opportunity to work with IU has really resonated with them."
A performance and Q&A with students from the IU Department of Theatre, Drama and Contemporary Dance had a particular effect on Brown County students, according to Hammack and Comentale. Each IU student performed a song and monologue that represented their own struggle to get to IU.
"A large part of our work in the region involves creating new narratives and horizons, particularly for young residents. This personal touch truly humanized the performance," Comentale said. "Students listened to stories and songs from people just like them who worked and struggled to express themselves. You could tell by the following Q&A that this experience raised a very real sense of possibility for them."
This semester, members of IU's Singing Hoosiers will join Brown County High School's show choir for a performance and sing-a-long of songs from the Broadway musical "Hamilton." IU's Mathers Museum of World Cultures will host a traveling exhibition of traditional Indiana art, and the Grunwald Gallery will show contemporary art from faculty and IU students.
Organizing arts programs like these is only the first phase of the arts and culture partnerships between the university and these communities. Phases two and three include increasing traffic between the campus and the communities through residencies that send local artists to campus and IU artists to the community. Another goal will be cultivating the arts administration tools needed to use local resources to strengthen and sustain thriving arts and culture. These phases will bring additional opportunities for ongoing IU student and faculty engagement.
Comentale said that as the program progresses, the council hopes to partner with more local communities to expand their sense of what's possible in terms of arts and cultural expression.
"Our goal is not to just imprint IU art and culture in these towns," he said. "All of our programs are designed to increase self-reflection in these communities and hopefully will allow them to create more dynamic ways of expressing themselves and their identities through arts and culture."