IU Corps launched at Indiana University Bloomington in March 2018 to make volunteer opportunities more visible to IU students and the nonprofit agencies served by or seeking to connect with the student body.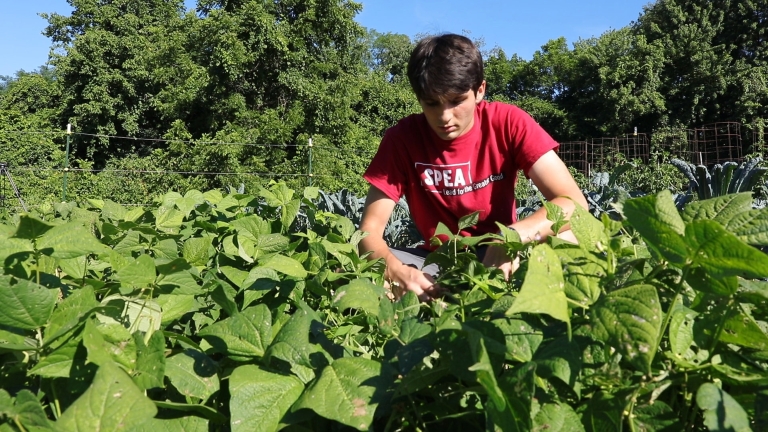 Since then, IU Corps director Cassi Winslow-Edmonson has met with hundreds of people from community agencies and throughout campus. She's learned about the types of student engagement various agencies seek and thought through ways to help students match their skills and interests with opportunities that will support their personal and professional growth.
Now, less than a year later, Winslow-Edmonson has launched IU Corps Volunteer Central, an online database that will allow students to search for service opportunities by type, location and duration, and where nonprofit agencies can list volunteer needs.
To celebrate, IU Corps will host a public event at 2 p.m. Tuesday, Jan. 29, at the new Dimension Mill, at 642 N. Madison St., in collaboration with the city of Bloomington, United Way of Monroe County and the IU Center for Rural Engagement. In addition to Winslow-Edmonson, scheduled speakers include Lucy Schaich, director of the Bloomington Volunteer Network; Efrat Feferman, director of United Way of Monroe County; and Shance Sizemore, CEO of the Bedford Chamber and Lawrence County Economic Growth Council.
"For the first time in IU's history, we have a 'front door' to engaging and activating the power of our massive student body," Winslow-Edmonson said of IU Corps Volunteer Central. "I feel fortunate to have met so many of our incredible nonprofit leaders over the past several months to hear about what they most need from student interactions. I've also really enjoyed working with members of the IU community to learn about our rich tradition of service and think through ways to involve more students in service experiences that help them stretch and grow."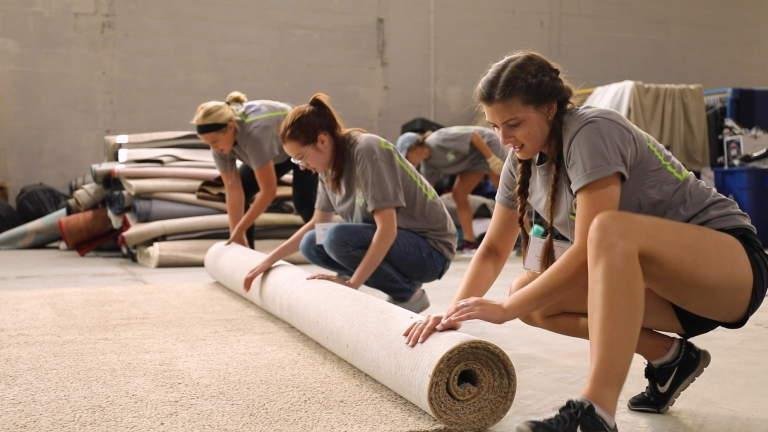 IU Bloomington students have long been involved in service and volunteer activities that are now considered IU Corps experiences, including Engaged Learning experiences like IU's Books and Beyond in Rwanda, more than 200 service-learning classes and alternative spring break programs such as the Media School's storytelling project with the Gulf Islands National Seashore. IU Corps is the hub of IU's vast and diverse service network, connecting students with existing meaningful service experiences locally, nationally and globally. The new online tool puts current and arising opportunities in a central space, and all opportunities already listed on the Bloomington Volunteer Network site will auto-populate to the IU Corps database.
Volunteer and service opportunities can now be posted and searched using the IU Corps Volunteer Central database. Searchable criteria include type of experience, length of time and region, among other metrics.
The concept behind IU Corps, an initiative born of the Bicentennial Strategic Plan for Indiana University Bloomington, is to make more visible IU's many types of service-focused efforts to learn where IU is making an impact, and where it can be of greater service to communities at home and abroad. Winslow-Edmonson said that volunteerism promotes social responsibility and student leadership, providing immersive service activities that benefit local, state, regional and global communities.
Jennifer Piurek is director, communications and special projects with the Office of the Provost.