"24 sports, one team" may be the mantra for Indiana University Athletics, but members of the IU wrestling team are keeping another number in mind this season: 26.
That's the number of values head coach Angel Escobedo is using as the foundation for building a team culture.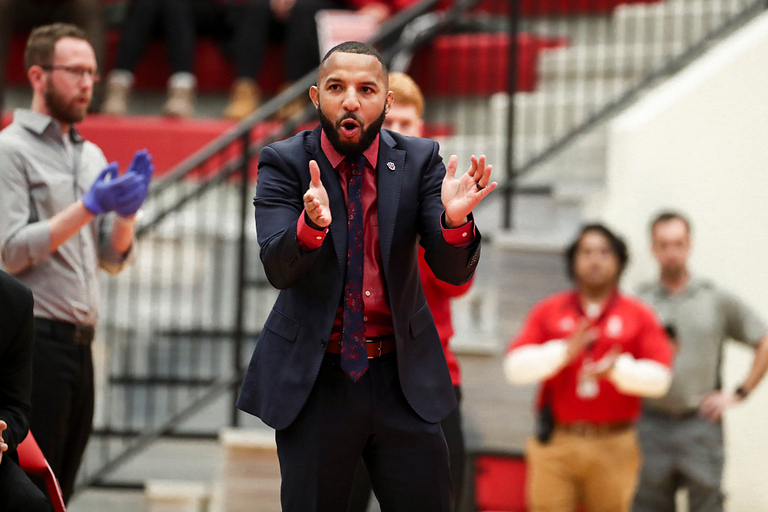 "I want us to be relentless competitors and have people notice a big difference from last year to this year in the way that we compete," said Escobedo, who took the reins of the program in April. "But I also want my guys to be classy both on the mat and off the mat and be stand-up citizens and individuals."
Operating with a values system helped shape Escobedo's success as a wrestler and student at IU. Whether he was participating in leadership opportunities provided to student-athletes or volunteering in the Bloomington community, he gained skills that prepared him for success both in matches and in life.
He had decided to join his cousins, Andre Hernandez and Jose Escobedo, at IU in 2006 – an easy decision considering wrestling had always been a family affair for him. Escobedo's uncles and cousins all participated in the sport, and he is one of six men in his family to have wrestled for Division I schools in the NCAA.
As a wrestler for Griffith High School in Northwest Indiana, Escobedo became the seventh wrestler in Indiana history to win four individual Indiana High School Athletic Association state championships. During his career at IU, he became the program's only four-time All-American wrestler, captured the 2008 NCAA title at 125 pounds and won three Big Ten titles. He is the second winningest wrestler in IU history and ranks third in pins among Hoosier wrestlers.
Escobedo joined Team USA after graduating in 2010 and competed internationally, earning fifth place at the 2013 World Wrestling Championships in Budapest, Hungary, and second place at the 2015 Pan American Games in Toronto. His challenges, successes and failures during this time helped him realize his desire to pass on his knowledge of wrestling as a coach.
"For a while I kind of felt like I was going to be able to compete forever, but Father Time always wins," Escobedo said. "When I didn't accomplish my goals, I had a hunger to help other people be better than I was."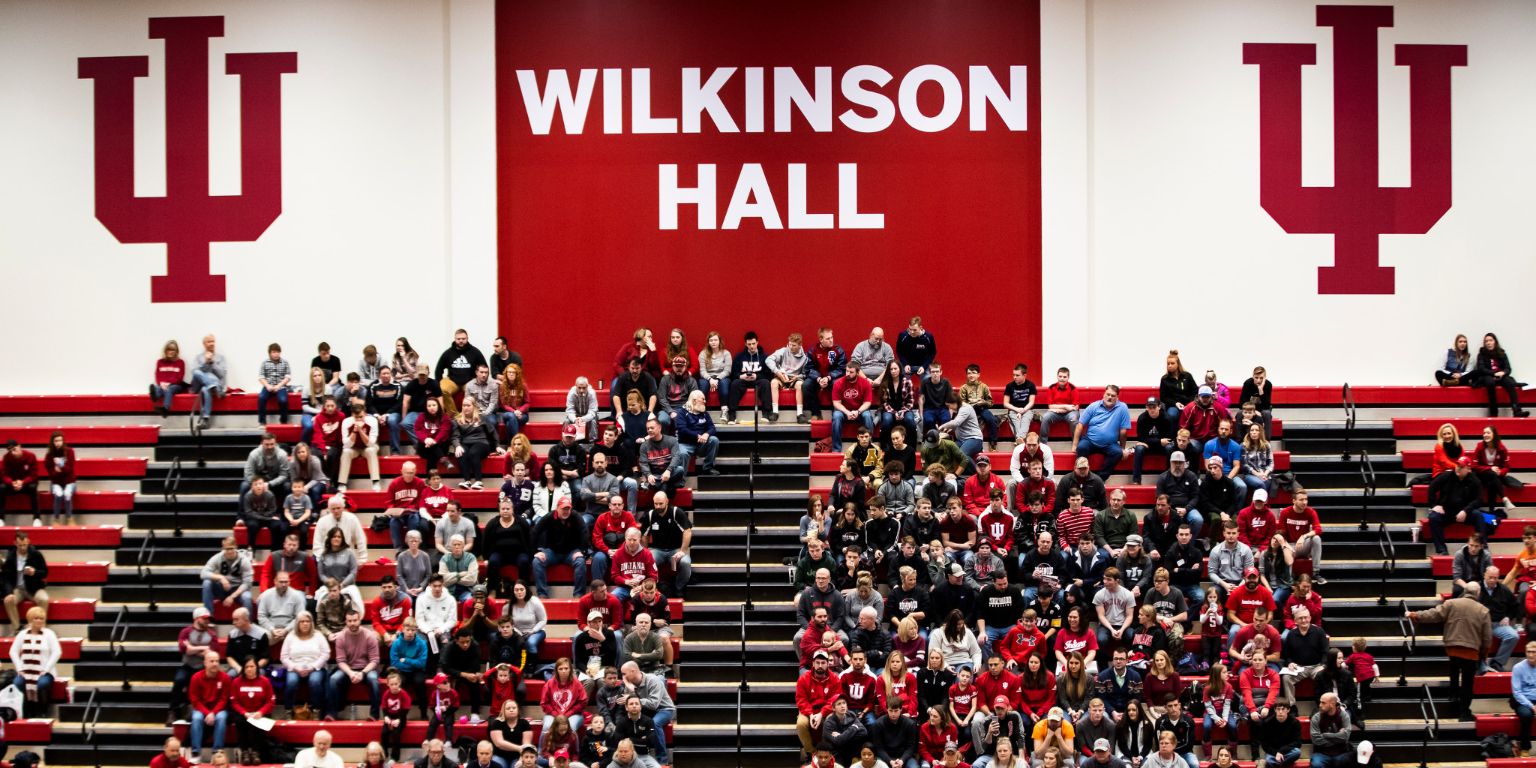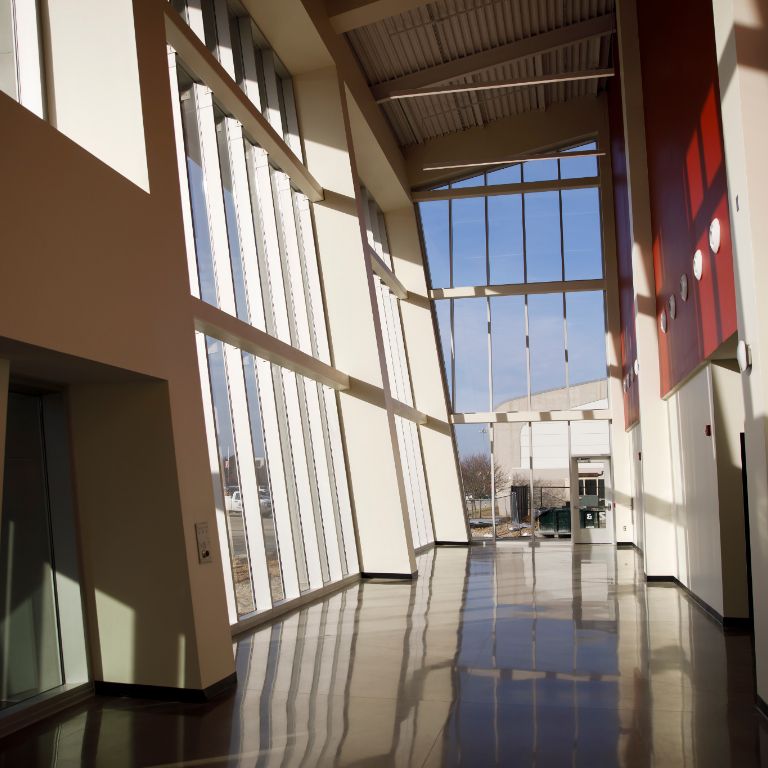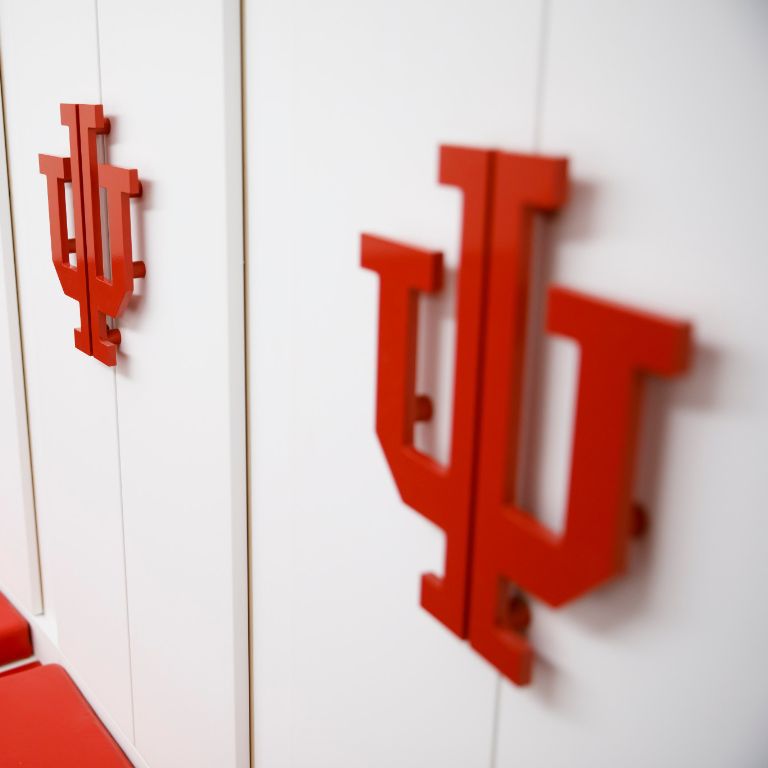 Photos by Craig Bisacre, IU Athletics, and James Brosher, Indiana University
After three years on staff at Iowa State University and one year as associate head coach at IU, Escobedo landed his dream job: head coach at IU. His love for the institution and the success it brought him make him eager to strengthen the tradition of wrestling at IU.
"I want Indiana wrestling to be known nationally and for top wrestlers in the state and across the country to dream about coming to IU," he said. "I look at programs now that are at the top of the list nationally, and I don't see why we can't be, too."
Wilkinson Hall, a new arena for IU wrestling and volleyball, is a major step toward making Escobedo's plans a reality. The facility, which is next to Cook Hall on 17th Street, brings the competition venue for the volleyball and wrestling teams onto the IU Athletics campus from its former University Gymnasium home at the intersection of 10th Street and the 45/46 bypass.
Escobedo said the facility has already played a role securing an excellent 2018-19 recruiting class.
"Kids are seeing the investment in wrestling and thinking about what it's going to be like to compete in this new arena," he said. "In terms of Indiana wrestling, this is a big jump in turning this program into a top program in the country."
Escobedo hopes that the new facility will bring a new fan base, too. The team hosted its first match in Wilkinson Hall on Sunday against Maryland, taking the Terrapins 36-3. Festivities included an alumni day, an All-American reunion and recognition during intermission, and post-match autographs.
An official dedication of Wilkinson Hall will take place at 1 p.m. Wednesday, Jan. 16. The 2019 IU wrestling season schedule is available on the IU Athletics website.