Thirty years ago, IU alumnus Michael Uslan was preparing to walk into the first screening of his new film "Batman."
"There were only 10 of us, I think. As I was about to walk into the theater, my partner Ben turned and said, 'Michael, you're about to walk through these curtains, and when you come out two hours from now, your life is going to be changed,'" Uslan said. "And he was right."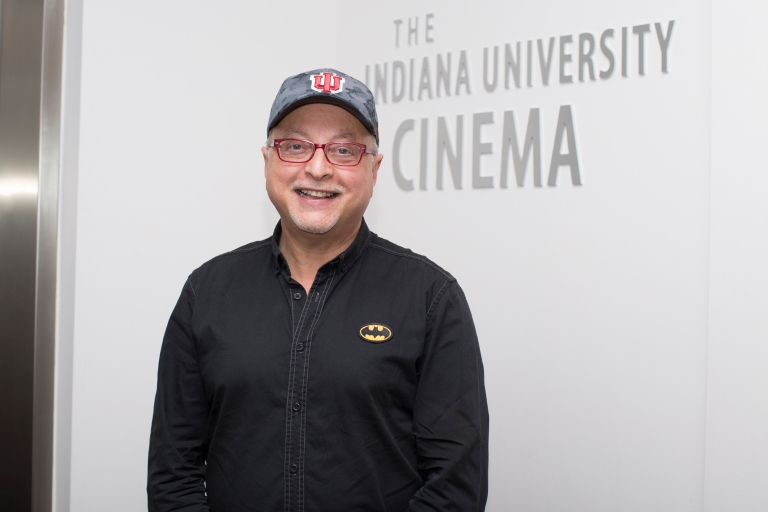 Uslan, who earned bachelor's, master's and doctoral degrees from IU, will be back on campus Jan. 26 for a 30th anniversary screening of 1989's "Batman" at IU Cinema. The screening, sponsored by The Media School and IU Cinema, will begin at 7 p.m. and include a discussion with Uslan following the film. Tickets are available through IU Cinema.
Since graduating from IU, Uslan has continued to stay involved with his alma mater. He's a professor of practice at The Media School, has donated more than 45,000 comic books from his personal collection to the Lilly Library and delivered the commencement address in 2006.
As he prepared for a trip to China before his upcoming visit to the Bloomington campus, Uslan took time to talk with Inside IU Bloomington and answer some questions about Batman and his career.
Question: When you think back to the making of the first Tim Burton-Michael Keaton Batman movie, what are your favorite memories?
Answer: I loved the way that when "Batman" became a box office smash, critics referred to it as an overnight sensation. I acquired the rights to Batman in 1979. I was turned down by every studio in Hollywood. Everyone said it was the worst idea to bring back Batman in a dark and serious way. This "overnight sensation" took 10 years. It was a human endurance contest, but it revolutionized Hollywood and the comic book industry.
More important than box office success, though, is the impact it's had on global culture. I remember the summer "Batman" came out was the summer the Berlin Wall fell. I was watching the wall come down, and I see this kid coming through and he's wearing a Batman cap. And I remember thinking, "Something much more significant than a movie is going on here."
Enter to win
Q: What do you think the legacy of the first Batman movie is?
A: The legacy is clear. Number one, these characters can be treated with respect. You don't have to do it in a funny, campy way. These movies can be successful and taken seriously.
The most important thing that came out of this, however, is the recognition that Stan Lee and everyone else writing comic books were crafting a modern-day mythology. This is the ultimate gift given to the world here. Greek gods now wear spandex and capes. Folk tales are all designed to give people hope; it's heroes fighting the demons and dragons of their day.
Q: What's the biggest difference between making movies then and now?
A: Everything. The industry is in a state of revolution, and everything is changing so, so fast. We're saying goodbye to cable TV, DIRECTV and saying hello to streaming. Augmented reality is at our doorstep and will be impacting all of us on a daily basis, especially through entertainment. It's an interesting, challenging and formative time for how stories can be told.
Q: There's been a lot of speculation about the next movie version of Batman. Can you give us any inside scoop?
A: So, how 'bout them New York Yankees?
There are really interesting and different things on the horizon in terms of DC properties and Marvel properties. These comic book films, which are not synonymous with super hero films, can cross any genre, so it's not something that's going to go cold because it's not simply one genre.
The key for me, because I'm old school, is making sure we don't get too caught up with special effects and blowing stuff up. If that's your focal point, then something's got to give, and that's usually story and character. If you can rely on story and character, then you'll see some great things coming out.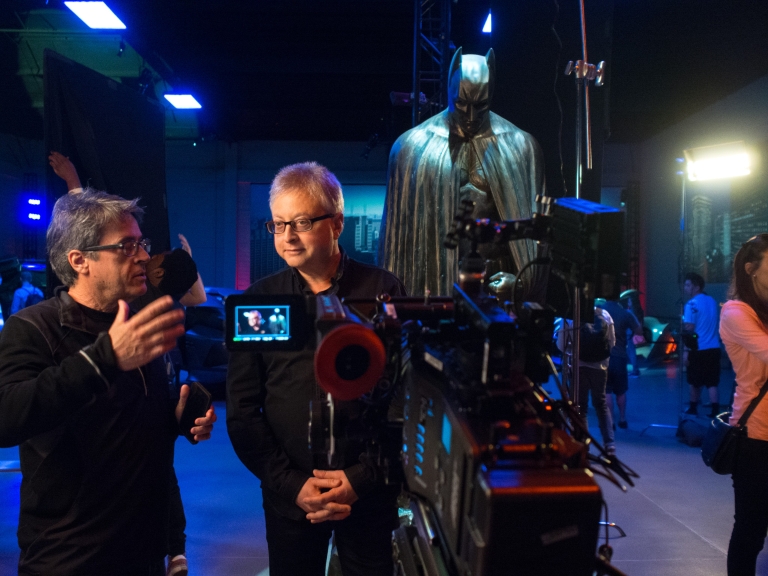 Q: As you've been teaching in IU's Media School, what stands out to you about today's students?
A: These students have opportunities that no generation has ever had before. Content is king, and content globally is in demand. There are so many resources and so many opportunities in the general field of entertainment, but it requires this generation to find their passion. It's the 10 to 15 percent who get off the couch and are proactive who are going to be successful.
I'm a blue-collar New Jersey kid who got three degrees in seven years in Bloomington, Indiana. I didn't know anyone in Hollywood. You have to take your skills and diligently apply them without getting frustrated. After 10 years and an endless procession of doors slammed in my face, I had two choices: go home and cry, or pick up, dust off and knock again and again and again. The Batman movie franchise was built on my bloody knuckles.
My best lesson is that you seek your passion, don't get discouraged and see it through.
Q: What advice would you give yourself 30 years ago?
A: Run.
I'd tell myself, "This is going to be really, really, really hard. It's going to test your mettle as a human being. You're going to have to look inside your soul. Hang on by your fingertips. Your dreams have come true. You worked creatively with Stan Lee, and you restored the darkness and dignity to your beloved Batman. Hold on."