Katie Kearns named assistant vice provost for student development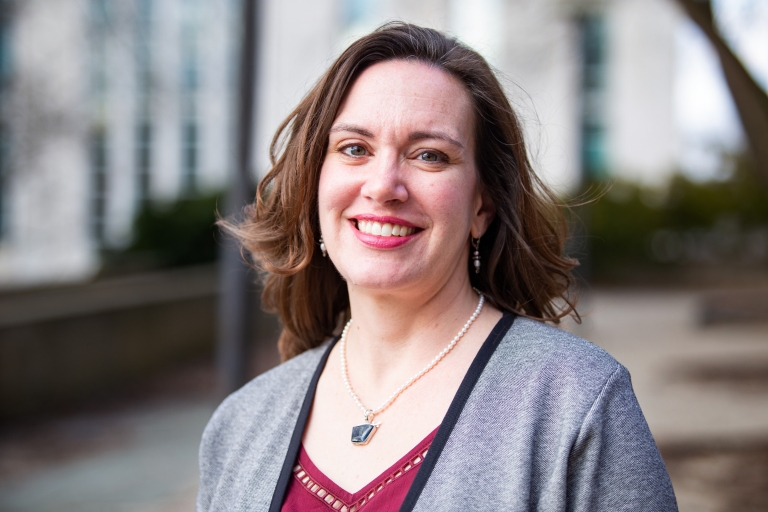 After 13 years at Indiana University Bloomington's Center for Innovative Teaching and Learning, Katie Kearns has accepted the position of inaugural assistant vice provost for student development in the Office of the Vice Provost for Graduate Education and Health Sciences. Kearns will work closely with David Daleke, the vice provost for graduate education and health sciences and associate dean of the University Graduate School.
In this role, Kearns will support professional development for graduate students, academic units, student organizations and postdoctoral trainees; foster connections with the Grad Grants Center and the Office of Postdoctoral Affairs; and help ensure that students are aware of campus resources such as the Graduate Mentoring Center and Center for Innovative Teaching and Learning. She will also serve as a resource for IU Bloomington graduate student academic appointees and as a liaison for the IU Bloomington Graduate and Professional Student Government.
Kearns is also looking at data on graduate student satisfaction and retention as she considers how to design programs and where to focus her early efforts.
European Union ambassador to the United States visits IU's Hamilton Lugar School
Ambassador David O'Sullivan, head of the delegation of the European Union to the United States, visited the IU Hamilton Lugar School of Global and International Studies to discuss Europe's relationship with the United States and what the future holds.
His presentation was titled "The European Union and the United States: A relationship in transition," and Hamilton Lugar School Dean Lee Feinstein, a former U.S. ambassador to Poland, moderated a discussion with O'Sullivan following his prepared remarks.
The European Union appointed O'Sullivan, whose term ends at the end of January, as its top diplomat to the United States in 2014. His career includes a number of notable and senior positions within the European Commission, including head of European Commission President Romano Prodi's cabinet and secretary general of the European Commission. He was also responsible for overseeing the launch of a number of free trade agreements and concluded the EU's agreement with South Korea.
IU Bloomington senior named one of 16 Churchill Scholars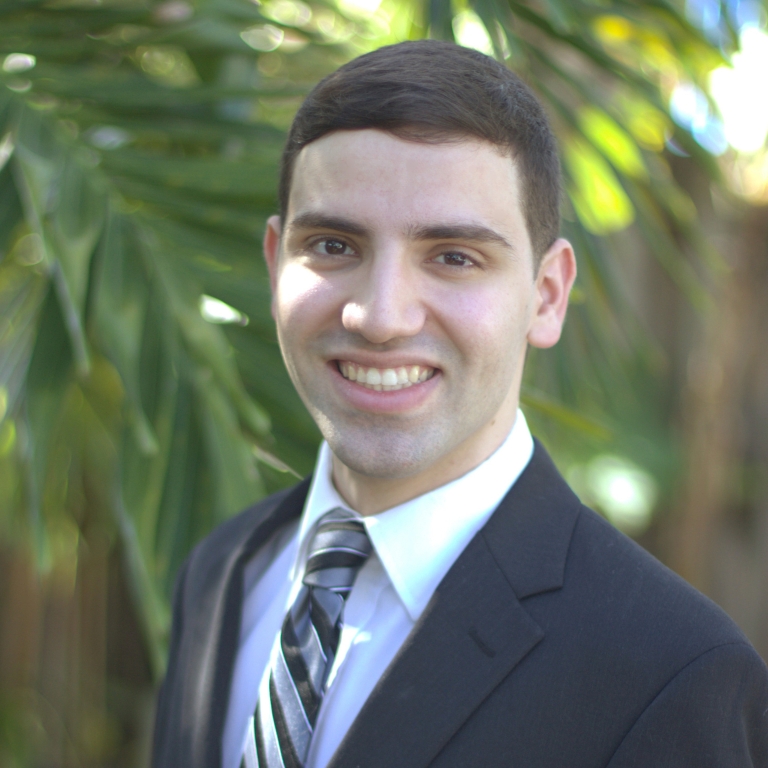 Anthony Coniglio, a senior at Indiana University Bloomington, is one of 16 Churchill Scholars for the 2019-20 academic year.
Coniglio joins an elite group of only five other IU students who have ever received this honor. He will study at the University of Cambridge during the 2019-20 academic year as part of an intensive nine-month master's degree program in mathematics.
He will finish his undergraduate studies at IU in May with expected bachelor's degrees in mathematics (with honors), physics, astronomy/astrophysics and music/piano performance. During his year at the University of Cambridge, he plans to pursue a master's degree in mathematics.