Whether the arrival of course evaluations induces dread, excitement or a mixture of both, the standardized student feedback comes at the end of every semester. So why not make the most of it?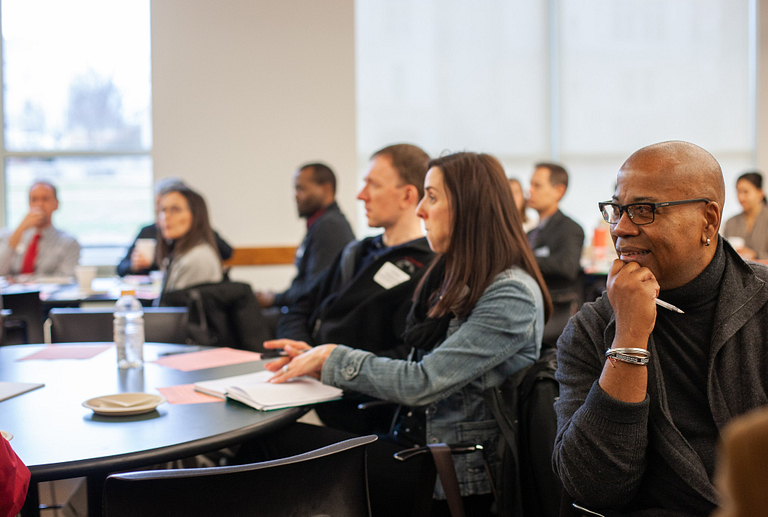 Luckily for instructors at Indiana University Bloomington, the Center for Innovative Teaching and Learning can help with its "Unpacking and Acting on Course Evaluations" workshop Jan. 31. Shannon Sipes, lead instructional consultant and director of the Scholarship of Teaching and Learning program, will help faculty and associate instructors apply qualitative data analysis approaches to their course evaluations' open-ended comments.
Workshop attendees will choose from one of several systematic approaches used in qualitative research to pull useful information from course evaluations. They will then explore strategies for acting upon the feedback in teaching their courses. Sipes said that participants from the first of these workshops hosted in August left with a more positive attitude regarding course evaluations after going through this exercise.
"Using a more objective approach to looking at course evaluations can remove any emotional reactions that are often associated with them," Sipes said. "They're not meant to be punitive or taken personally but should and can provide useful student feedback on how to improve the course."
The workshop will take place from 1:30 to 3 p.m. in the Wells Library East Tower Room 243. Registration is open on the Center for Innovative Teaching and Learning's website.
Not able to attend? Check out these quick tips from Sipes:
Read and reread
Receiving criticism can hurt, and it's normal to have an emotional reaction to your course evaluations. But once you've felt these emotions, and possibly administered some self-care, return to the comments. You'll be able to spot patterns, identify outliers and apply an overall more objective analysis during a second read.
Create categories
Sorting comments into categories can help you see more clearly where your strengths and opportunities for growth lie. Some suggested categories include curriculum, pedagogy and class sessions. You can also label critiques as positive, negative, actionable or out of your control.
Quantify the qualitative
Tally the number of comments in each category to more easily compare data. Use this data to establish two or three tangible changes to make to your course next semester that address the feedback directly.
IU Bloomington instructors can also work with the Bloomington Evaluation Services and Testing to customize open-ended questions on their course evaluations and more.
The Center for Innovative Teaching and Learning will continue to offer programming focusing on using the student voice as a guide to pedagogy throughout the spring semester.
The center offers opportunities throughout the year for instructors, including community building, course development assistance, classroom feedback and more.