BLOOMINGTON, Ind. – A keynote address by acclaimed author Dave Eggers and an outdoor concert headlined by beloved singer-songwriter Neko Case will highlight the second annual Granfalloon festival May 9 to 12.
Introduced by the Indiana University Arts and Humanities Council in 2018, Granfalloon: A Kurt Vonnegut Convergence is a multiday academic conference and festival of music, arts and theater held on the IU Bloomington campus and throughout the city of Bloomington. Inspired by the life and works of the Indianapolis-born author, the festival explores intersections of art, science, politics, social activism and Midwestern identity.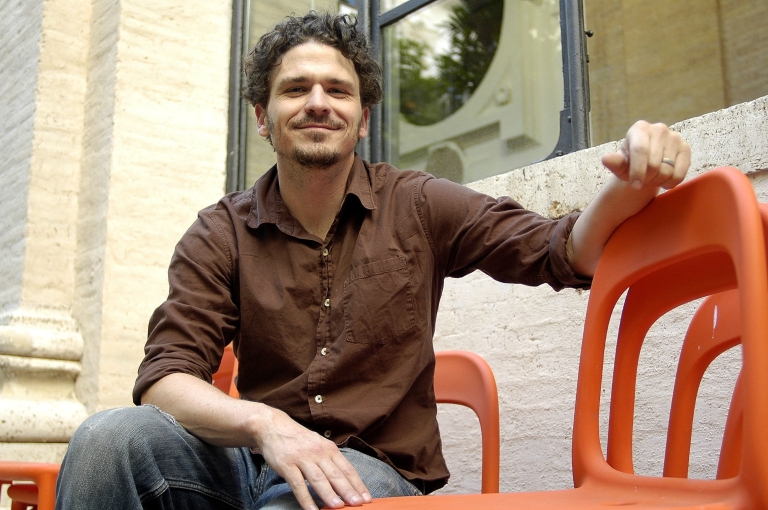 "When we began Granfalloon last year, we wanted to create a unique festival experience that blended scholarship with creative activity and merged the campus arts scene with the city's," said Ed Comentale, director of the Arts and Humanities Council and associate vice provost for research. "The enthusiasm for last year's festival was so overwhelming that we've expanded Granfalloon this year and widened its scope to cover contemporary art and thought in the Hoosier state."
Lead-up events to this year's festival include a citywide read-a-thon of Vonnegut's "Breakfast of Champions" in April in local coffee shops and other locations around Bloomington. Granfalloon 2019 then opens on Thursday, May 9, with a special WonderLab After Dark on "The Science of Kurt Vonnegut," featuring hands-on exhibits inspired by the author's short stories and novels.
The following night, Friday, May 10, will feature the keynote event of the festival: an evening with author and founder of independent publishing company McSweeney's  Dave Eggers at the Buskirk-Chumley Theater. The author of acclaimed books such as "The Circle" and "What Is the What," Eggers wrote the foreword to "Vonnegut: Complete Stories" (2017), the first comprehensive collection of Vonnegut's short stories, which features five previously unpublished stories found in the IU Lilly Library's Vonnegut archive.
For the second year in a row, the Arts and Humanities Council has partnered with Bloomington-based Spirit of '68 Promotions to curate a lineup of musical acts spanning various genres and multiple venues around town.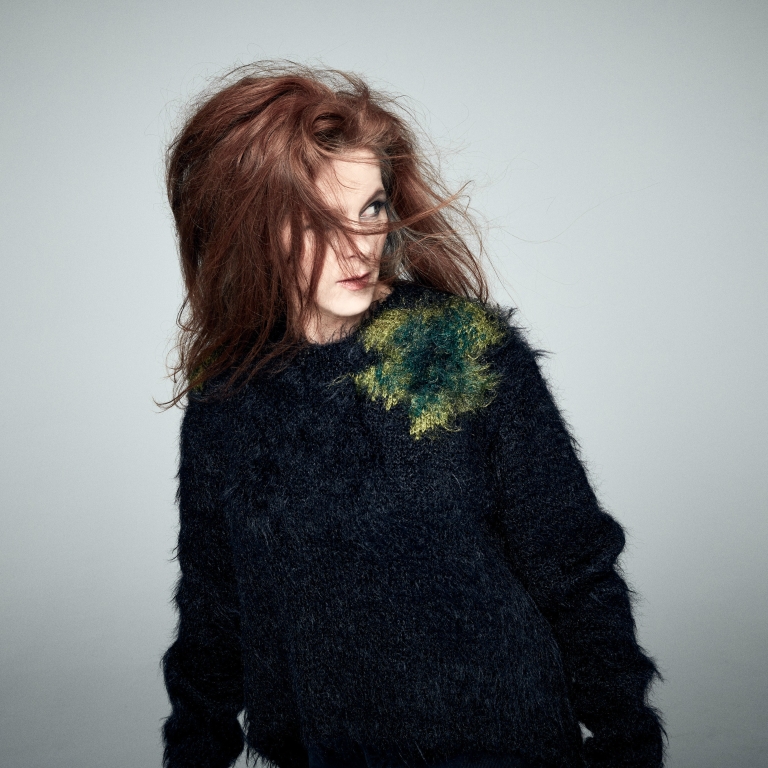 Musical performances begin with a club fest May 10 at the Bluebird and Bishop featuring Khruangbin, Sudan Archives, Barrie, Huckleberry Funk and other nationally prominent artists. Those performances will be followed by an outdoor concert at Upland Brewing Co. on Saturday, May 11, headlined by Neko Case and featuring Parquet Courts and Durand Jones and The Indications.
"The beauty of Vonnegut is that his work leans into the eclectic and adventurous," said Dan Coleman of Spirit of '68 Promotions. "That frees you to look at stages as a place where the rock royalty of Neko Case can blend with the dancey art punk of Parquet Courts and the harmonic soul of Durand Jones and The Indications; where a Friday stroll will take you to the Afro-inflected-R&B-meets-psychedelic-soul combo of Sudan Archives, the indie pop of Barrie and literary genius of Dave Eggers."
In addition, local chamber choir Voces Novae will present two world premiere performances of Vonnegut's "Requiem" at the Unitarian Universalist Church of Bloomington on May 11 and 12. Cardinal Stage will present several productions inspired by previously unproduced teleplay adaptations of Vonnegut's short stories found in the Lilly Library.
Tickets for most festival events, including musical and theatrical performances, go on sale Jan. 11 through the Buskirk-Chumley box office.
Complementing the Granfalloon performances, the academic conference will take place May 10 and 11. Panels will be hosted on the IU Bloomington campus and in Bloomington City Hall, a venue used during the first Granfalloon conference to bring humanities scholarship out of the university and into the public sphere. In addition, the Lilly Library will offer several public presentations on the Vonnegut archive.
"The Lilly Library's Kurt Vonnegut collection is one of the largest archives of Vonnegut's writings, and it is freely open to researchers and fans alike," said Isabel Planton, public services librarian at the Lilly Library and a panelist at the inaugural Granfalloon academic conference. "The collection offers over 5,000 manuscript items including correspondence, speeches, doodles and original drafts of most of Vonnegut's novels. The Lilly Library will offer several pop-up exhibitions allowing Granfalloon attendees hands-on time with selections from the collection, further contextualizing the presentations that will take place at the library."
"Last year's academic panels were focused on the life and work of Kurt Vonnegut," Comentale said. "As the festival grows, we're constantly referring to Vonnegut as an inspiration and guiding spirit, but the scope of academic inquiry has expanded to encompass themes that appear in his work but also transcend any single author, genre or time period. We're interested in exploring questions such as what does it mean to be a Hoosier author or what can science fiction and apocalyptic narratives tell us about our contemporary cultural and political moment?" 
Granfalloon 2019 will feature partnerships and collaborations between the Arts and Humanities Council and a number of organizations in Bloomington, including the City of Bloomington, Upland Brewing Co., Spirit of '68 Promotions, Secretly Group, Cardinal Stage, Buskirk-Chumley Theater, Landlocked Music, Bluebird, The Bishop, Soma, C3, Cardinal Spirits, Hopscotch, Code & Key Escape Rooms and more.
"Granfalloon is such an exciting cultural experience that helps puts Indiana on the national map in terms of arts and culture," said Sean Starowitz, the city of Bloomington's assistant director for the arts. "I'm always thrilled beyond expectations when collaborations between Indiana University and the city such as Granfalloon can impact our quality of life in Bloomington. Granfalloon's progressive festival approach, extensive line-up and general activities offer unique experiences that further Bloomington as a cultural hub and arts and leader in the region."
The Arts and Humanities Council was created in 2015 by IU Bloomington Provost and Executive Vice President Lauren Robel as part of the university's Campus Strategic Plan.
An up-to-date festival schedule can be found on the Granfalloon website.