Anthony Coniglio, a senior at Indiana University Bloomington, is one of 16 Churchill Scholars for the 2019-20 academic year.
Coniglio joins an elite group of only five other IU students who have ever received this honor. He will study at the University of Cambridge during the 2019-20 academic year as part of an intensive nine-month master's degree program in mathematics.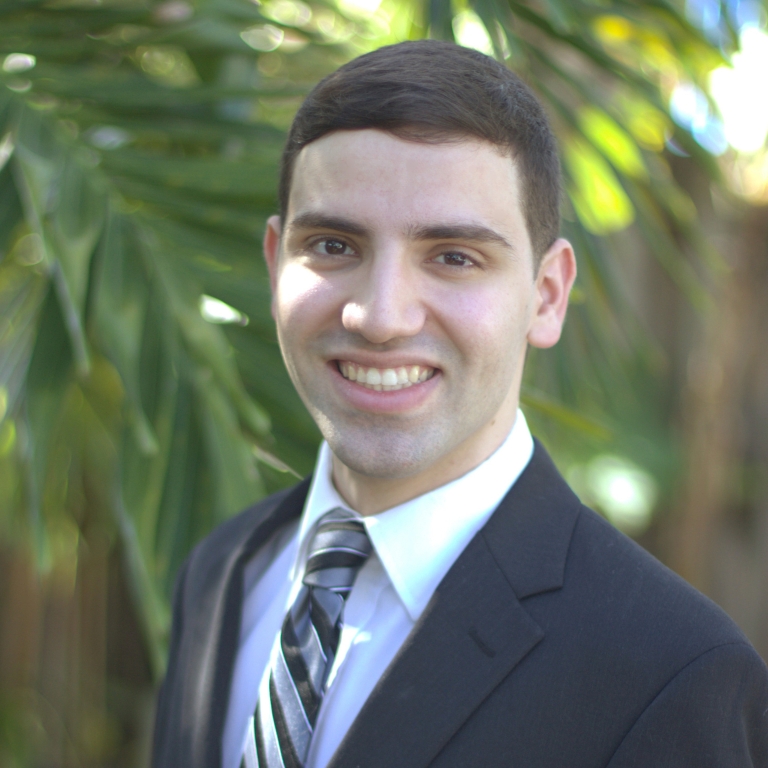 He will finish his undergraduate studies at IU in May with expected bachelor's degrees in mathematics (with honors), physics, astronomy/astrophysics and music/piano performance. During his year at the University of Cambridge, he plans to pursue a master's degree in mathematics.
"Studying at the University of Cambridge, I hope to gain a deeper understanding of the mathematical sciences, complete rigorous coursework, work on a research project and, most of all, make connections and collaborate with other mathematicians," Coniglio said. "I'm so grateful for this scholarship. It's kind of a dream come true, really."
The Churchill Scholarship program was established in 1959 to support Winston Churchill's goal of advancing science and technology in both the U.S. and the United Kingdom. The award is presented by the Winston Churchill Foundation and allows exceptional students to pursue studies in mathematics, engineering and the sciences. The value of the scholarship is more than $60,000 and covers tuition, travel and a living allowance.
Coniglio's entrance into the field of mathematical sciences had a slightly different path than many other scholars. At the age of 9, he started studying piano and was first interested in a music major when he was accepted to IU.
"I became interested in studying the mathematical sciences shortly before my freshman year," Coniglio said. "When I play a piece of music, I can see that the complex harmonies fit together like an equation. I think it was the structure of music that led me to be interested in math. Through my joint studies of music and the mathematical sciences during my time at IU, I have come to realize that creativity is the fountainhead of discovery."
From studying with IU Jacobs School of Music Distinguished Professor of Piano Andre Watts to participating in a summer research program funded by the National Science Foundation, Coniglio's career is already diverse and accomplished.
"Anthony is a wonderful example of someone who has benefited from the diversity of excellent programs on our Bloomington campus," said IU Bloomington Provost and Executive Vice President Lauren Robel. "Few universities afford students the unique opportunity to pursue degrees in the sciences alongside a rigorous program in piano performance from the prestigious Jacobs School of Music. We are very excited to see all the great things Anthony will accomplish in the future."
Following his master's degree at the University of Cambridge, Coniglio plans to complete a Ph.D. program in mathematics and then become a university professor. He hopes his career will include teaching mathematics as well as continuing his research in mathematical sciences.
"I'm excited to bring what I have learned at IU to Cambridge this fall," he said. "I'm very grateful for all of the IU professors, faculty and staff who have helped me along the way. I wouldn't be where I am today without them.
"Whether it's teachers of my math courses or music courses, all of my professors have really helped to shape my experiences and interests. There are so many great opportunities being at IU, and it's an experience I am very fortunate to have had."