BLOOMINGTON, Ind. – An astrophysicist on the project that led to the world's first detection of gravitation waves in 2015 will present a free public lecture on Jan. 30 at Indiana University Bloomington.
Vicky Kalogera will deliver the 2018 Edmondson Lecture, "Cosmic Collisions Reveal Einstein's Gravitational-Wave Universe," at 7:30 p.m. in Swain West, Room 119, on the IU Bloomington campus, followed by a reception. Kalogera is the Daniel I. Linzer Distinguished University Professor at Northwestern University.
The event is free and open to the public. No registration is required.
Kalogera served as the lead astrophysicist for the Laser Interferometer Gravitational-Wave Observatory Scientific Collaboration, or LIGO, which detected the first gravitational wave on Sept. 14, 2015, the result of two black holes colliding more than a billion light years from Earth.
Gravitational waves are the ripples in the fabric of spacetime that result from cataclysmic events in the distant universe. The discovery was the subject of the 2017 Nobel Prize in Physics, which was awarded to the observatory's lead architects.
Kalogera's lecture will focus on how the recent observation of gravitational waves confirm a major prediction of Albert Einstein's 1915 general theory of relativity – 100 years after its formulation and 60 years after his death. She will also discuss how the discovery has opened up an unprecedented new window onto the cosmos.
Since 2015, LIGO has reported 10 other collisions resulting in gravitational waves. These collisions include the merger of two binary neutron stars in 2017, which shed light on several long-standing puzzles, such as the production of gold in nature and the origins of brief gamma-ray flashes.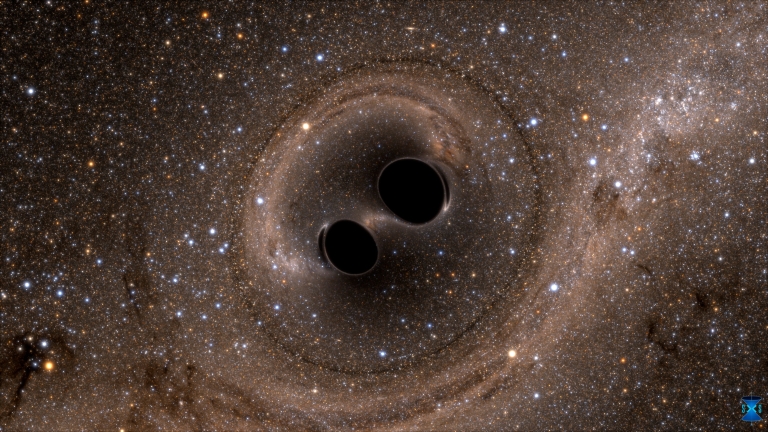 "Gravitational waves carry unique information about their dramatic origins and about the nature of gravity that cannot otherwise be obtained," Kalogera said. "I will review the beginnings of this exciting field of cosmic exploration and the unprecedented technology and engineering that made it possible."
Kalogera holds a Ph.D. in astronomy from the University of Illinois at Urbana-Champaign. She also serves as director of the Center for Interdisciplinary Exploration and Research in Astrophysics at Northwestern University.
The annual F.K. Edmondson Astronomy Public Lectures were established to honor the memory of professor Frank Kelly Edmondson, a faculty member of the IU Bloomington Department of Astronomy from 1937 until his retirement in 1983, and chair of the Department from 1944 until 1978. Edmondson is remembered not only for his contributions to the study of asteroids through the Indiana Asteroid Program, but also for his dedication and service to IU and to the astronomical community. The Edmondson Lectures are endowed in Edmondson's honor by his family and friends.
A list of past Edmondson Lecturers is available on the department's website.