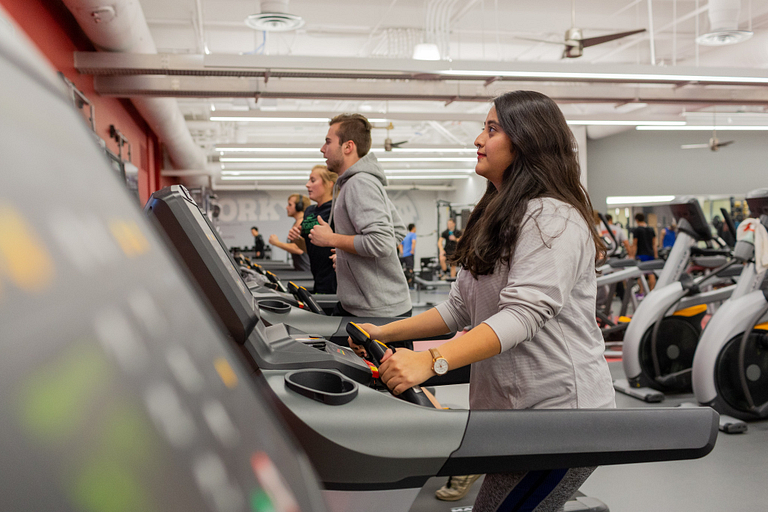 A record number of Jaguars are anticipated to ring in the new year by joining the fitness center at IUPUI's Campus Center.
Since its grand opening last March, roughly 4,500 faculty, staff and students have committed themselves each semester to improving their health by joining the gym and participating in its various fitness classes.
Nearly 6,000 IUPUI community members are expected to join this semester, making exercise their New Year's resolution.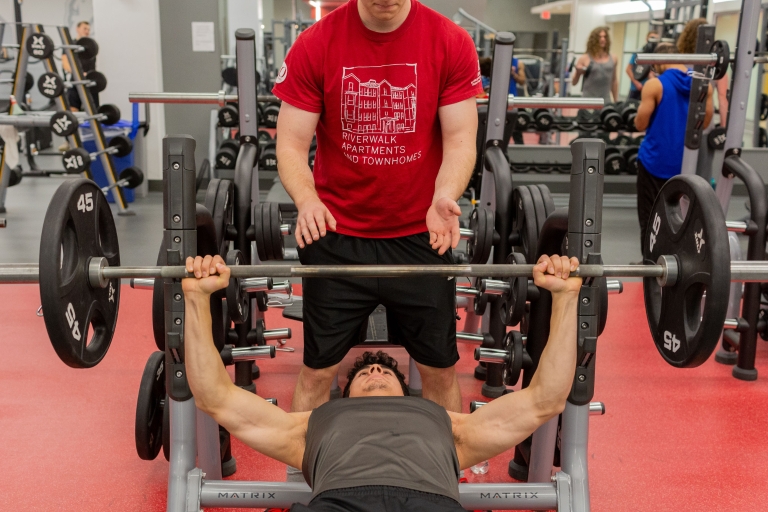 The facility, in the lower level of the Campus Center below Barnes & Noble, features dozens of cardio equipment pieces such as treadmills, ellipticals, upright and recumbent bikes, and Krankcycles, as well as pin-select weightlifting machines, free weights, 80 lockers, three showers and five flat-screen TVs.
"I think the one big reason that it is so important for the campus to have a fitness center is ease of use and accessibility for our students," assistant director of campus recreation Matt Jones said. "Our students don't have to drive to a local big-box fitness center because we are right in the heart of campus. The center is open during times when students want it to be available, and we are designing our programs to be exactly what students want."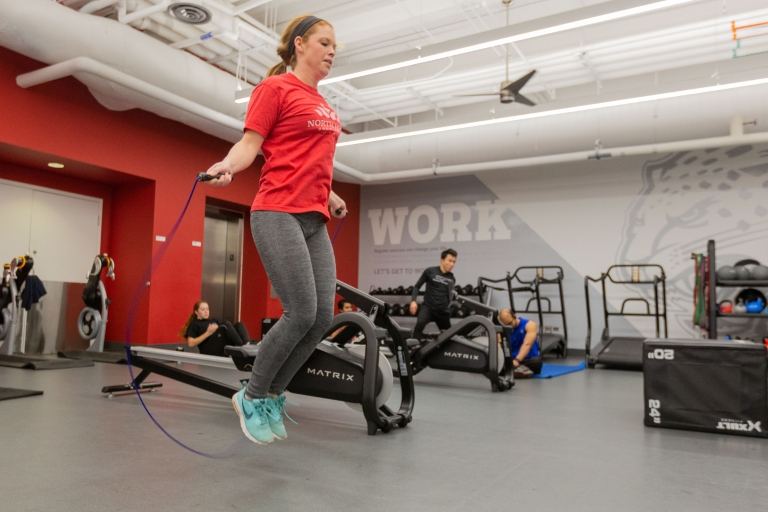 This semester, the center will continue to expand by adding 15 more fitness classes to its schedule, now totaling 35, including yoga, Zumba, cycling, Turbo Kick, MX4 and more. All classes are taught by IUPUI students or staff members.
The membership fee for students is $50 per semester. It includes access to all fitness equipment and classes offered at the gym; access to the IU Natatorium, including the main competition pool and instructional pool; open gym access at The Jungle; and fees for all on-campus intramural sports teams.
"Our single fee gives you access to everything," Jones said.
The fitness center's hours are 7 a.m. to 10 p.m. Monday through Friday and noon to 10 p.m. Saturday and Sunday.