Goodbye, 2018 – and hello to the new year! Welcome back to campus for the spring semester. Although getting a new routine down can be tedious, here are some beautiful snowy photos to help you get excited for this winter season. All photos by Liz Kaye, Indiana University.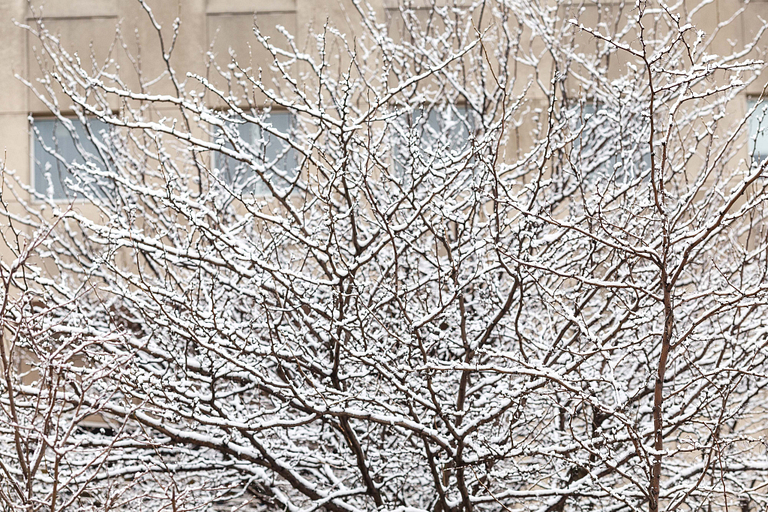 1. As snow falls, campus trees will become outlined with white, powdery frosting, showcasing the beauty of winter.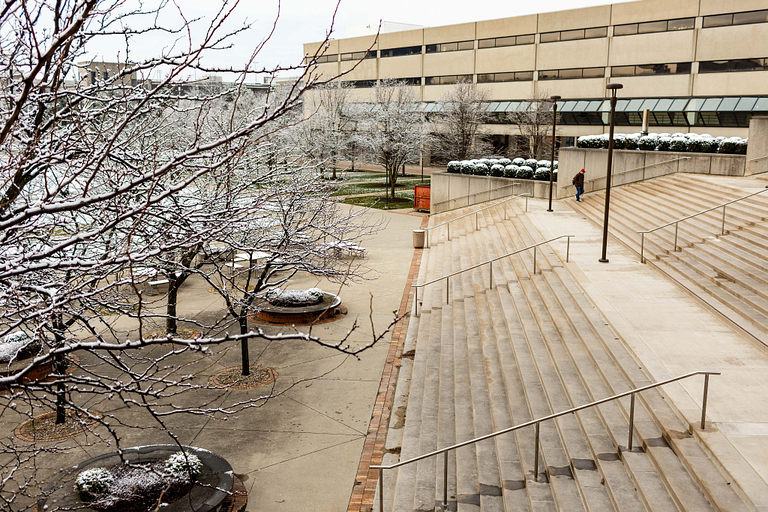 2. If you need a strike of inspiration or a breath of fresh air as the semester begins, head to the balcony behind the library, where you can look out over the abundance of snow-kissed trees.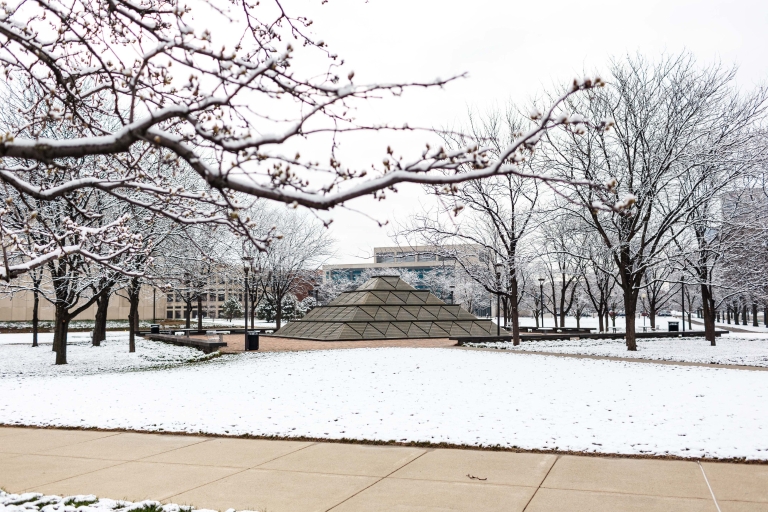 3. The fountain behind the library is pleasant in every season, not just while the water is on. Once the snow comes down, this will be the perfect photo opportunity for any social media page.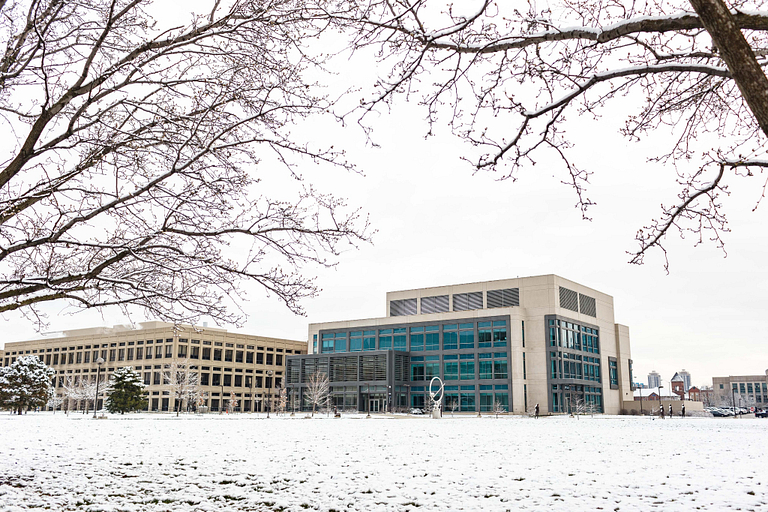 4. If you're looking for somewhere to have a snowball fight or to build a castle like the one in "Frozen," the field beside the library would be the perfect location.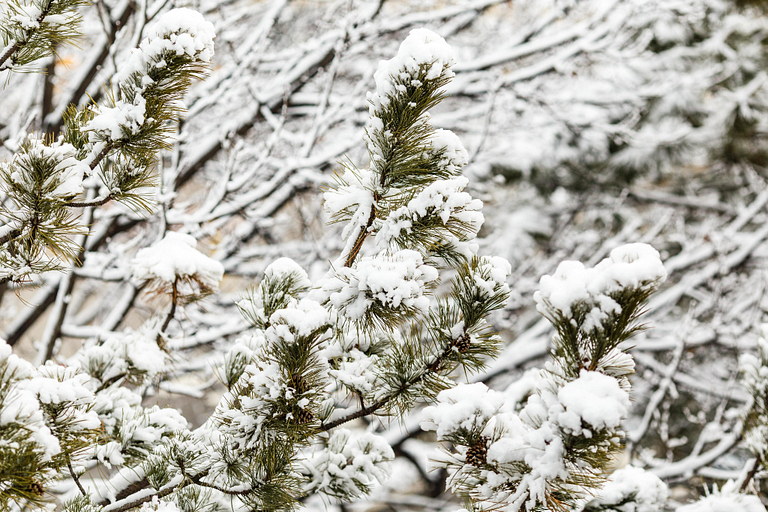 5. A snow-covered pine tree is the classic winter scene that never fails to be worthy of admiration.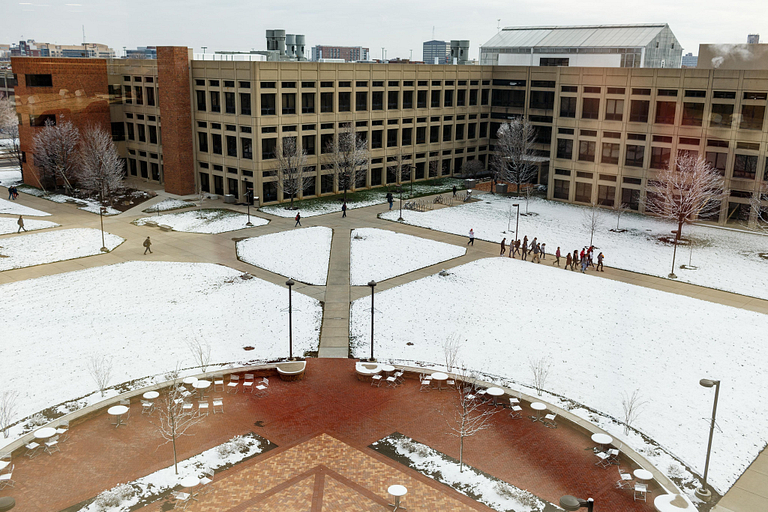 6. Campus has many overlooks where you can see from above to get a different view. Don't miss the opportunity to find these spots as snow appears and you can look out across the sparkling white ground.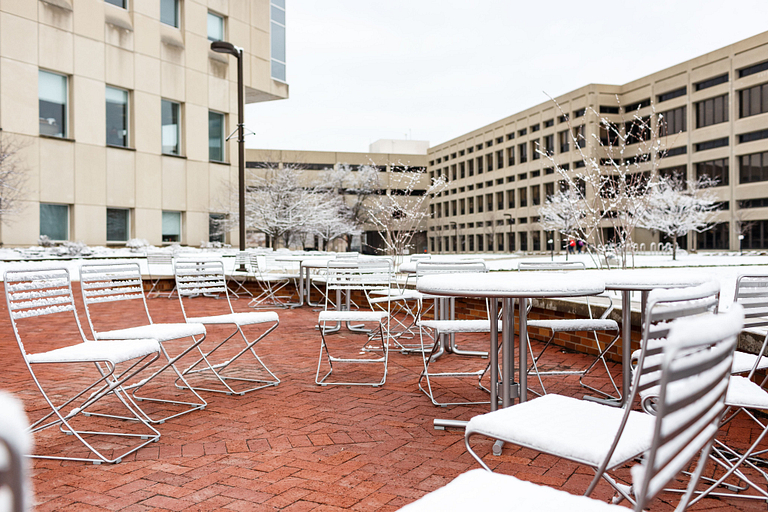 7. Though it might not be the time of year you want to casually sit outside, the library courtyard is a good place to watch others initiate a snowball war in the adjacent field.