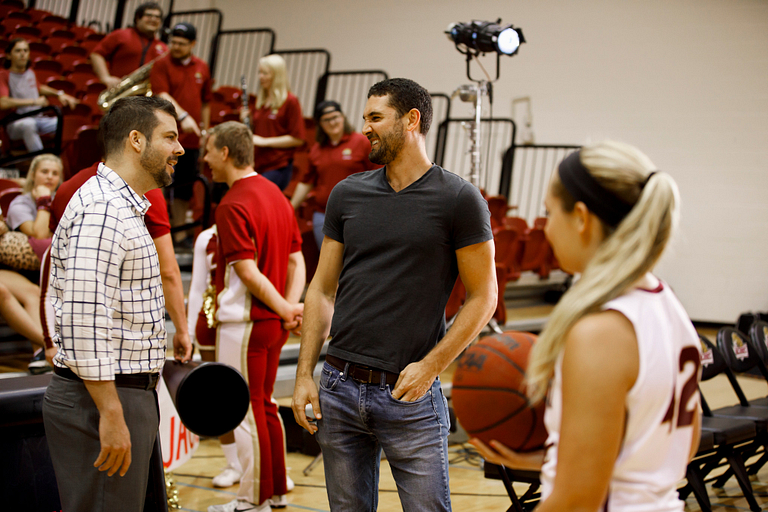 Whether you tune in for the commercials, the halftime show or seeing Tom Brady get sacked one more time this season, Super Bowl 53 will be crucial watching at 6:30 p.m. Sunday, Feb. 3, on CBS.
Nestled among those big-budget Super Bowl commercials and blockbuster movie trailers are local spots promoting Central Indiana programs. These will include three airings of IUPUI's most recent 30-second commercial – once in the pregame, once right before halftime and a third time during the postgame wrapup.
Shot in the summer of 2017, the commercial features IUPUI women's basketball coach Austin Parkinson and senior guard Sydney Hall, the motorsports engineering program, an IQ-Wall from University Information Technology Services' Advanced Visualization Lab, and Kelley School of Business professor Mohan Tatikonda.
The same commercial aired multiple times during Super Bowl 52.
While the commercial is shown on local networks regularly, the Super Bowl slots will put IUPUI and its programs in front of thousands of Hoosiers, some of whom are potential students. That's as sweet as a Hail Mary in the closing seconds of the biggest game of the year.