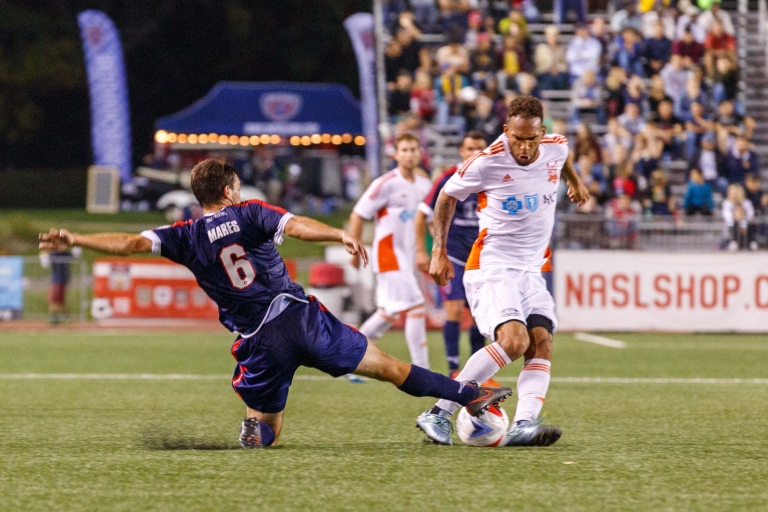 Indy Sports Poll shows tepid public support for stadium subsidization
Limiting the taxpayer support needed for an Indy Eleven stadium may prove to be a key strategy, given tepid support by Central Indiana residents for using taxpayer funds to build it, according to the new Indy Sports Poll by the IUPUI Sports Innovation Institute.
The poll, conducted in December, found that only 23 percent of respondents to a survey of Central Indiana residents supported the use of taxpayer funds to build a new Indy Eleven soccer-specific stadium.
Those results can be compared to 37 percent for Indiana Farmers Coliseum and Victory Field, 34 percent for Bankers Life Fieldhouse, and 31 percent for Lucas Oil Stadium, all of which were partially funded by government appropriations.
Water damage closes bookstore, café and Fitness Center
A portion of the Campus Center has experienced water damage as a result of the recent Midwest polar vortex. The Barnes & Noble bookstore, the Starbucks café and the Fitness Center will be closed until further notice, possibly through Sunday, for cleanup and repairs. All other areas of the Campus Center will be open as usual.
Race relations exploration project begins
The White Racial Literacy Project looks to provide an educational environment and reflective opportunity for white people within the IUPUI community to unpack misconceptions and misinformation about structural racism. Often, racist acts and thoughts are fueled by stereotypes, implicit bias and lack of knowledge. This project will enhance participants' racial literacy to realize that racial equity efforts should – and must – include white people.
The purpose of this project is to undertake an innovative approach to racial equity on campus by facilitating concrete efforts to address whiteness and racial inequities in institutional decision-making, the academic curriculum and the campus.
The project includes several lectures and workshops, the first of which is scheduled for Wednesday, Feb. 6, with organizational change expert Frances Kendall.