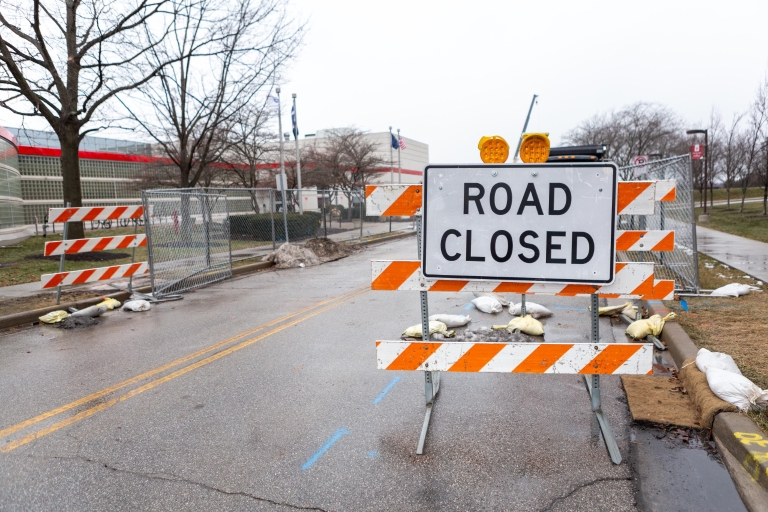 After delays due to snowstorms and unexpected rubble that had to be cleared, the DigIndy Tunnel System construction project, which includes southern parts of the IUPUI campus, is finally underway. Road closure signs have been posted, and heavy construction machinery is hard at work along University Boulevard and Wabash Street.
Phase one of the $2 billion project by Citizens Energy Group will extend through Feb. 8. Portions of University Boulevard and Blake Street have been closed, while a section of University southwest of the Natatorium is down to one lane with a traffic flagger.
Phase two will begin Feb. 11 and run through Feb. 22. The construction will move east on University Boulevard, south of the Riverwalk parking garage, and will cause a small section of University Boulevard east of Blake Street to be closed to traffic.
Finally, phase three of the project will shut down an area of University Boulevard northeast of the National Institute for Fitness and Sport from Feb. 26 to March 29.
The DigIndy tunnel system will include a 28-mile network of 18-foot-diameter deep rock tunnels being built 250 feet beneath the city. Along with other projects in the combined sewer system and at Citizens' two advanced wastewater treatment plants, the program is Indianapolis' solution to reducing combined sewer overflows into area waterways by up to 97 percent and keeping the utility in compliance with a consent decree with the U.S. Environmental Protection Agency.